shipsticks
How Ship Sticks works
At Ship Sticks, we make getting your golf clubs to and from your destination easier than it's ever been – allowing you to enjoy a hassle-free travel experience to anywhere in the world.
1.

Schedule online
Schedule your shipment using our Ship Page
2.

Print & attach
Print & attach your shipping labels to the correct bags
3.

Pickup or dropoff
Drop off bags or allow them to be picked up
4.

Enjoy
Finally, enjoy your on-time golf bag arrival
How to ship your golf clubs
View step by step videos on how to pack, print, and attach your shipping labels to your golf clubs.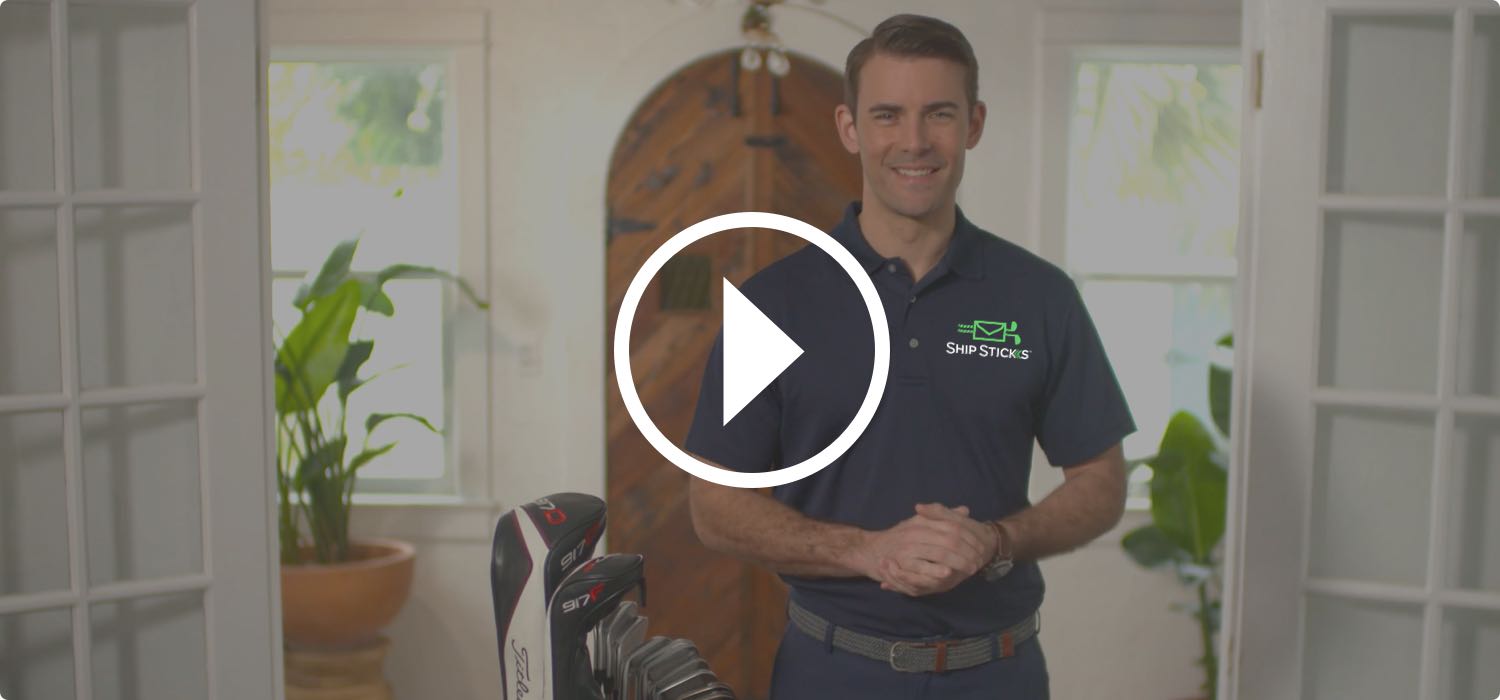 View how-to videos
Ship your golf clubs & luggage anywhere in the world
U.S. Airlines collected over $2.5 billion in baggage fees in 2014, and mishandled 24 million bags. Instead of lugging your clubs through the airport and risking lost or damaged items, ship your clubs with Ship Sticks. Ship Sticks offers door-to-door service worldwide for far less than major logistics providers. Start experiencing hassle-free travel today!
Unique benefits
On-time guarantee

Fully insured

Shipment protection

Real-time tracking

Personal service

Cost-effective
Check out some of our stats

200K
+

3,500
+

3.5M
+

15.5M
+
Client testimonials
Ship Sticks makes shipping your golf clubs and luggage quick, easy, and hassle-free. But don't take it from us.

Last week I used Ship Sticks for the first time after having several friends highly recommend it. While trying to figure it out on line I had the opportunity to "chat" which was very helpful. The process was simple. I was notified when my clubs had arrived at the course I would be playing. I do not know why I have fought my clubs to and from the airport and to and from the course all of these years. It was absolutely hassle free. Thanks for a job well done.
Rick H.

The only way to ship clubs. Pick up of clubs was great and they arrived at destination just when they said they would. To send them back I just had to put the packing slip they e-mailed me on to the bag, and I dropped them off at UPS office, and they were delivered back to my address as promised. I will absolutely continue using shipsticks whenever I go on any Golf trips.
Robert Jones

This couldn't be easier! Reserve online, print the shipping ticket, attach to your clubs and drop them off at the local shipping outlet. A couple days later, they show up. No hassles, no dragging a big bag through the airport. I love this service.
Kevin D.

Super easy and truly convenient. I changed planes 4 times (and airlines twice) to make it to my golf destination and never had to worry about my clubs - while some of my buddies were idling around baggage carousels. I'll never drag my clubs to the airport again.
Jim N.

I was a 1st time user of your service for my recent golf trip to Orlando, FL. I found your website very user friendly and very informative. I greatly appreciated the customer support that you provide me when FedEx arrived to get my clubs at Grand Cypress Golf Club and my label was put on incorrectly. You and the club took the initiative to call me and let me know there was an issue but you emailed the club my reservation. They then were able to print out my return label so my clubs could be shipped by to my home in MA. I thank you for the excellent customer service. I look forward to using Ship Stick again and again.
John R.

This was are first experience with Ship Sticks, so being totally honest was concerned. Would are clubs get there on time, and in one piece? Between the emails from Ship Sticks, letting us know on pickup, tracking shipping, and clubs got to and back. May I say we were extremely delighted. Ship Sticks does what they say. We would use Ship Sticks again.
Dennis C.

The customer service was over-the-top outstanding. I had a delivery issue and the group (it seems the customer service people work together as a very tight unit) made huge efforts to solve the issue satisfactorily.
Mike W.

A seamless way of shipping your golf clubs. I have found not having to Haul my clubs around in an airport is an incredible advantage. Absolutely No drama, which I would consider the highest sign of efficient service.
Ivan K.

Outstanding service with fantastic customer support! I had a fantastic experience using Ship Sticks for the first time to ship three sets of clubs from Michigan to Florida and back over this past winter college break. Everything worked as advertised but the most impressive aspect is their proactive approach to customer service, i.e. they are in constant contact by email and phone, providing reassurance that the delivery is tracking and on time plus I was always able to talk to a representative when necessary with essentially zero wait time.
Don P.
Latest News In The Golf World
Check out the latest golf tips, news, and resort reviews on the Ship Sticks blog.
TIPS
21 Golf Destinations to Escape the Cold
For players in the north, nothing compares to the thrill of boarding a plane in the brisk of winter knowing the tranquil sunshine awaits them on the other side. We know the top golf destinations offer an ideal mix of pure golf, relaxation, and memorable dining experiences. And with their warm and balmy settings, these […]
The post 21 Golf Destinations to Escape the Cold appeared first on Ship Sticks.
...
October 19, 2020
TIPS
5 Tips for the Snowbird Golfer
The falling leaves and cooler temperatures are a sure sign that snowbird season is just around the corner. But before heading south or west to chase warmth and rounds of golf, be sure to check out the top five ways to get the most out of your snowbird experience. 1. Join a Country Club Joining […]
The post 5 Tips for the Snowbird Golfer appeared first on Ship Sticks.
...
September 24, 2020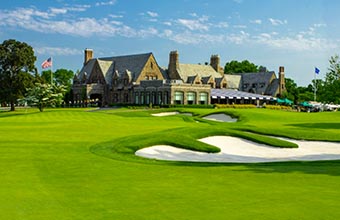 TIPS
The 120th U.S. Open | Course Facts, Major Stats & More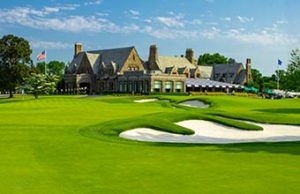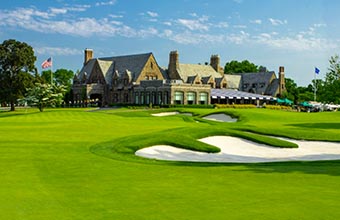 The 120th United States Open Championship (U.S. Open) is finally here and golf enthusiasts around the world couldn't be more eager to tune in. Although the year's second major will lack the presence and excitement of on-course spectators, the hype surrounding this week is sure to endure from the living room of every sports fan.  […]
The post The 120th U.S. Open | Course Facts, Major Stats & More appeared first on Ship Sticks.
...
September 11, 2020
Customer Service
As a company of golfers, for golfers, we have experienced the hassles of traveling with your clubs and understand how important your clubs are to you. Our team is available 7 days a week, ready to help answer any questions or concerns you may have.