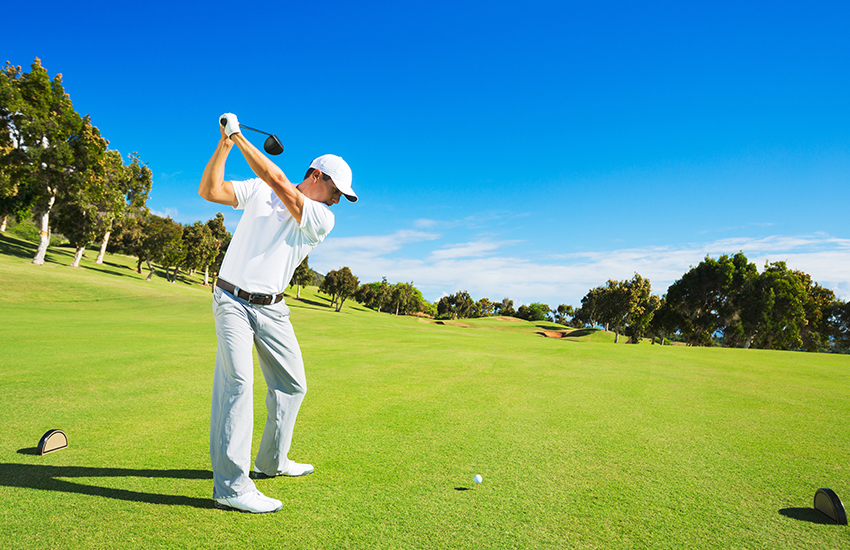 From the full swing to the 3-footers to save par, tips for anything golf-related are endless. So if you're a newcomer to the game of golf, the sport can certainly seem like an intimidating one. But with these 6 golf tips to get you started, you'll be breaking 80 and beating your buddies in no time.
Top 6 Golf Tips for the Beginning Player
1. Perfect Your Posture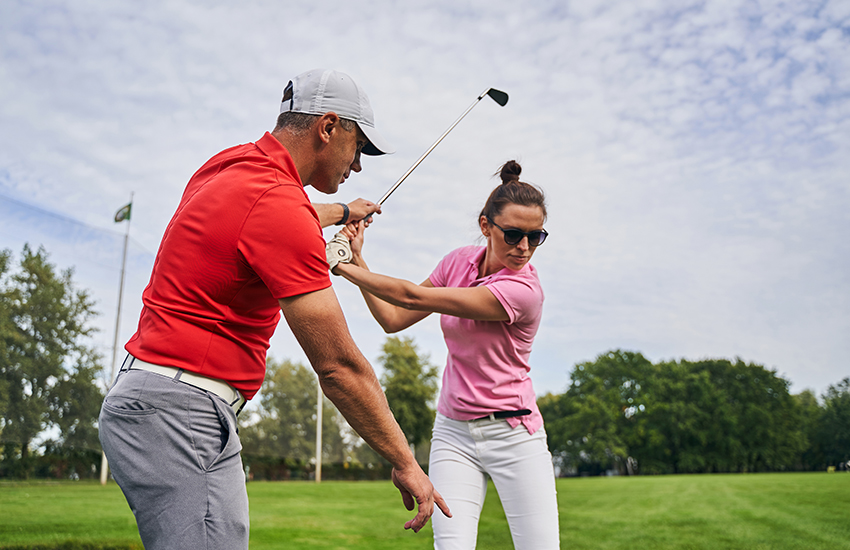 Tips for getting started include maintaining the correct posture throughout the golf swing. Bend at the waist, flex your knees just a tad, let your arms hang loosely in front of you, and place your feet about shoulder-width apart. If you find yourself reaching when you set up to the golf ball, move closer to the ball by a few inches. Do the opposite if you feel cramped or too close to the ball. Additional posture tips include maintaining a flat back and keeping your weight on the balls of your feet.
2. Find Your Grip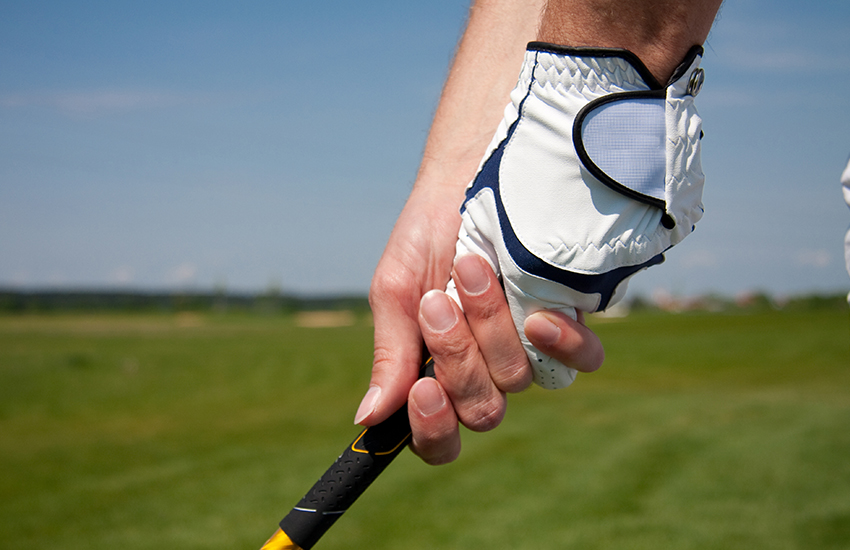 While the standard golf grip for a right-handed player is simply placing the right hand below the left, don't be afraid to play around with what feels best. Some players will interlock their left index finger with their right pinky for a different feel while others do some kind of variation. One of the best tips we can give you is to play around with your golf grip until you find something that is comfortable and gives you control over the golf club and your swing.
3. Determine Your Tempo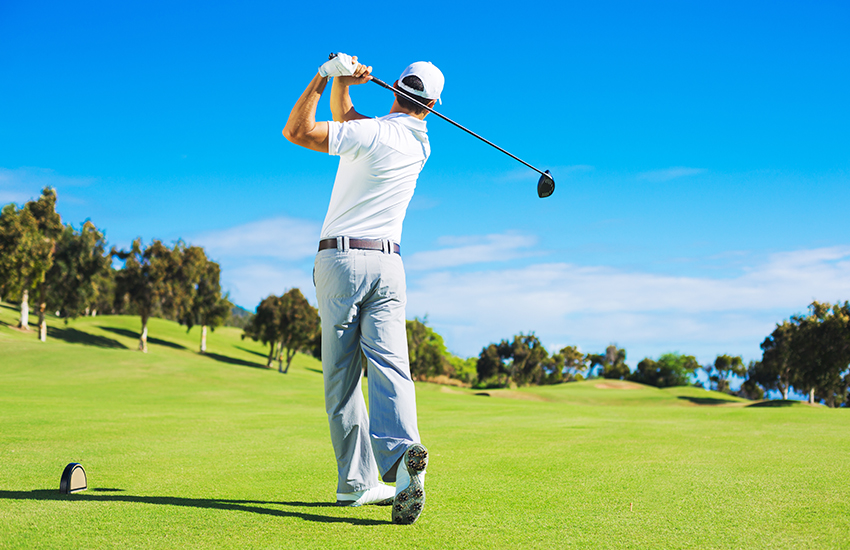 Many golf tips related to swing tempo center around the comparison between the backswing and the downswing. Studies have shown that a backswing approximately 3 times longer than a downswing creates the ultimate combination of acceleration and timing. It's easy to tell when your tempo is off, too. If you find yourself taking your golf club back too fast, you may be trying to generate power too early in the golf swing. Good tempo doesn't mean you have to swing slow, just smooth. So, practice a smooth takeaway and focus on accelerating your power on the downswing. Additional tips include releasing some of the tension in your grip and thinking "tick-tock" while you're swinging.
 4. Practice the Short Shots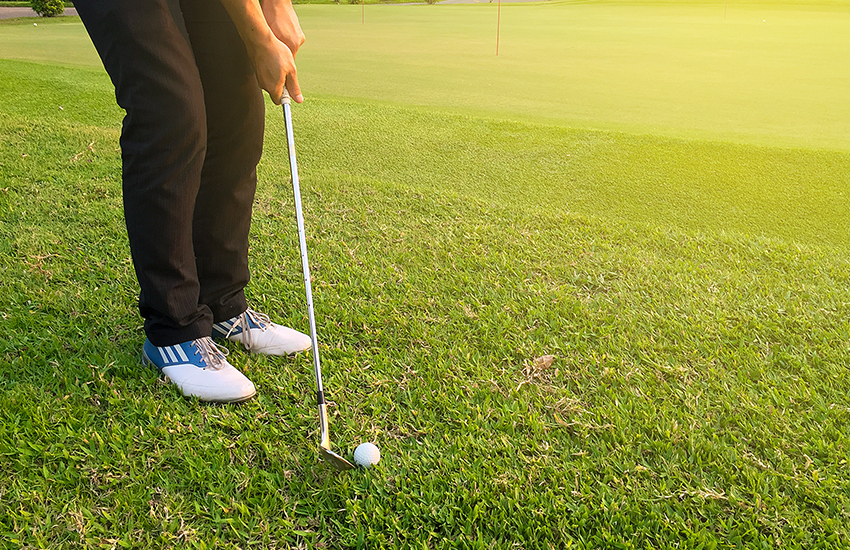 As a beginning golfer, every approach shot may not find the green on the first try. That said, it's important to practice chipping and other shots around the green, too. To ensure you're prepared for any shot you may face on the golf course, the best tips are to practice from good and bad lies from different areas around the putting green.
Chipping is also a great way to find your tempo if you happen to lose it. As the shortest swing you'll take, aside from putting, chipping includes all the basics of the golf swing. So, if you find yourself struggling to get into a full-swing rhythm, take a 10-minute break from hitting your driver and head over to the chipping green instead.
 5. Have a Range Routine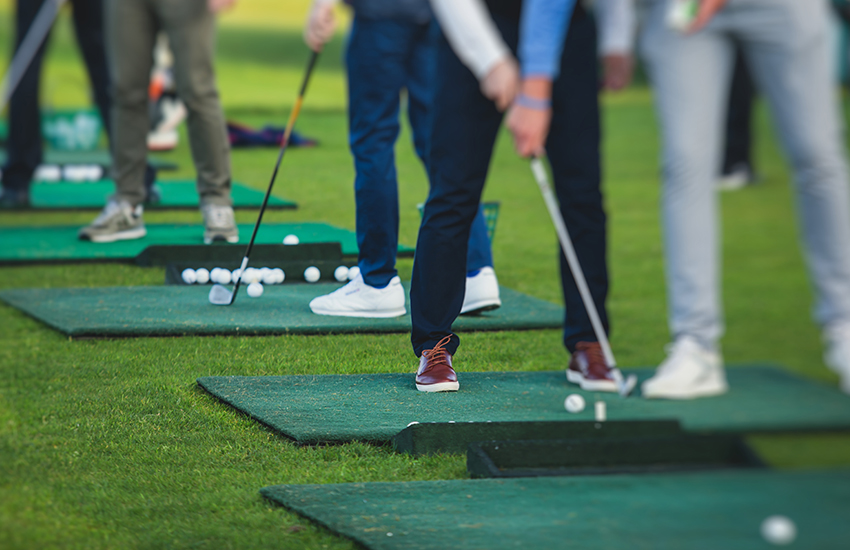 While most beginner golf tips are related to the swing itself, other factors, like how you practice that swing, are equally as important. As you begin to hone your skills, it's important to maintain some kind of practice routine. Whether you practice once a month or three times a week, pro tips always include sticking to the same routine on the driving range. While we know it's tempting to grab the driver first, start by hitting some wedges or short irons instead. After warming up and getting a feel for your golf swing again, then proceed to longer irons, woods, and finally the driver.
While on the range, be sure to take note of how far your ball goes with each club. This will assist in determining what club to hit from various distances on the golf course.
6. Play the Forward Tees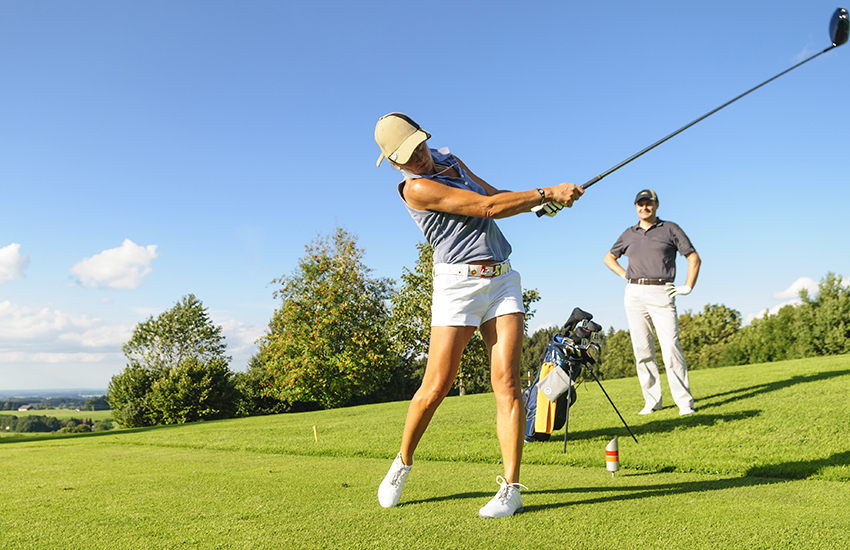 There's no shame in playing from the forward tees, especially as a beginning golfer. Playing your selected golf course at a shorter yardage is sure to make your round more manageable and, therefore, more fun. 
Take advantage of these top golf tips as you continue to practice and take your game to the course!