shipsticks
how it works
At Ship Sticks, we make getting your golf clubs to and from your destination easier than it's ever been – allowing you to enjoy a hassle-free travel experience to anywhere in the world.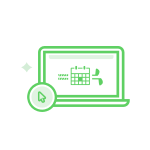 1. Schedule online
Schedule your shipment using our Ship Page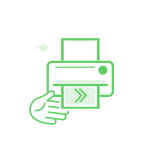 2. Print & attach
Print & attach your shipping labels to the correct bags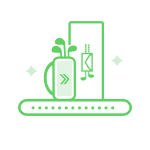 3. Pickup or dropoff
Drop off bags or allow them to be picked up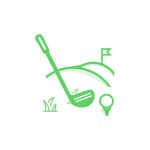 4. Enjoy
Finally, enjoy your on-time golf bag arrival
Easiest way to ship your golf clubs & luggage anywhere in the world
U.S. Airlines collected over $2.5 billion in baggage fees in 2014, and mishandled 24 million bags. Instead of lugging your clubs through the airport and risking lost or damaged items, ship your clubs with Ship Sticks. Ship Sticks offers door-to-door service worldwide at up to 60% less than major logistics providers. Start experiencing hassle-free travel today!
Unique Benefits
On-Time Guarantee

Fully Insured

Shipment Protection

Real-Time Tracking

Personal Service

Cost-Effective
Check out some of our stats

200K
+

3,500
+

3.5M
+

15.5M
+
Client testimonials
Ship Sticks makes shipping your golf clubs quick, easy, and hassle-free. But don't take it from us.
Hear what our customers have to say.

We have used Ship Sticks for a few years now. They are the BEST! They call you personally if there are any issues. We have never had any problems. We now ship our luggage pieces and our clubs. Traveling with no luggage is heaven.
Kyle Lukas

First time for me with Ship Sticks. Everything worked great. Also, you get a live person when you call and intelligent responses..
John V.

Recently, I was a first time user and the experience went very well. The support staff was very helpful, The website was easy to navigate and everything was handled efficiently. Our golf clubs arrived on the date stated and in good condition. This is a great alternative to lugging clubs through the airport..
Herb H.

Great Experience..Gear arrived a day early and didn't even look like it had been shipped. It was in the same condition it was when they picked it up. Checked luggage on airplanes comes out with more marks than these boxes had. Super easy to set up and they took care of everything. It was one less thing to worry about when traveling. I will use ShipSkis every time I travel with my gear.
Mattew R.

Two thumbs way up I will NEVER EVER drag golf clubs through an airport again. This was so easy. Fill out a form online, clubs are picked up shipped straight to golf course or hotel. Then I had the valet at the hotel give them to UPS and they arrived at my office this morning. Done. At the airport I saw people dragging suitcases and golf clubs from baggage claim to the rental car office...it looked painful.
Paul W.

Fast efficient service and excellent communication. I had a sudden change in my travel schedule and decided to try ShipSticks to get my golf clubs there. It was very easy, cost effective and the clubs arrived on time and in good condition.
Daniel S.

The customer service was over-the-top outstanding. I had a delivery issue and the group (it seems the customer service people work together as a very tight unit) made huge efforts to solve the issue satisfactorily.
Mike W.

Shipsticks is a great service! The on-line experience is clear and easy, the phone associates are poised, pleasant and knowledgeable and clubs are always where they are supposed to be. I will never drag my carry bag through airports again for any domestic golf trip. I have not yet tried Shipsticks for any international destination.
Alec O.

Unbelievably convenient My clubs were waiting at the resort when I arrived. It was easy to track the progress during shipping. It made traveling so much easier, by not having to drag clubs through the airport and taking up so much space in the rental car. Clubs arrived only a couple days after I got home and everything was in perfect condition. Top notch!!
Todd White
Customer Service
As a company of golfers, for golfers, we have experienced the hassles of traveling with your clubs and understand how important your clubs are to you. Our team is available 7 days a week ready to help answer any questions or concerns you may have.
GET IN TOUCH
---