Planning a golf trip during these times can be stressful. But, it doesn't have to be. Check out our top five tips for planning the ultimate golf trip after quarantine.  From ever-changing guidelines to finding the safest way to travel, we've got you covered.
Safe Golf Trip Tips
1. Research Travel Restrictions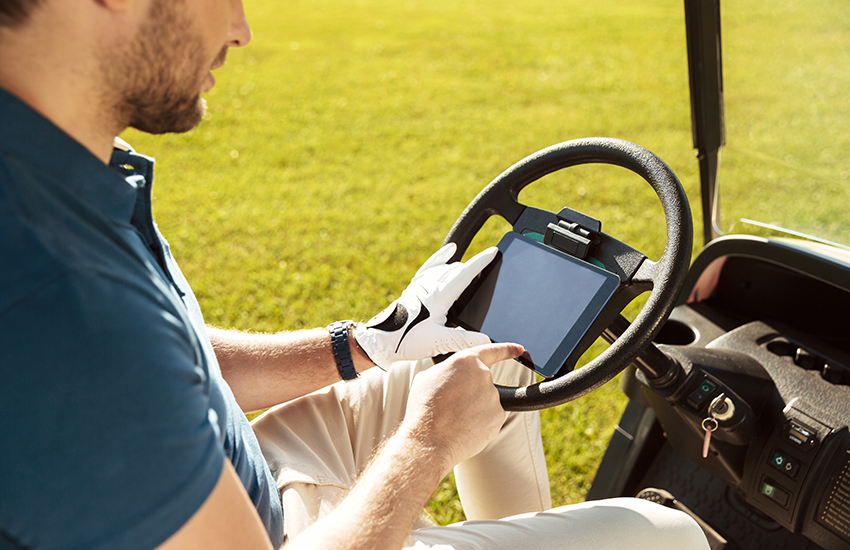 Before you start planning your golf trip, it's important to research the golfing locations your planning on traveling to. As cities and states continually update travel restrictions, this will give you a good idea of what to expect when you arrive. From temperature checks to showing proof of a recent negative coronavirus test, being prepared is essential. 
2. Review Resort or Course Updated Guidelines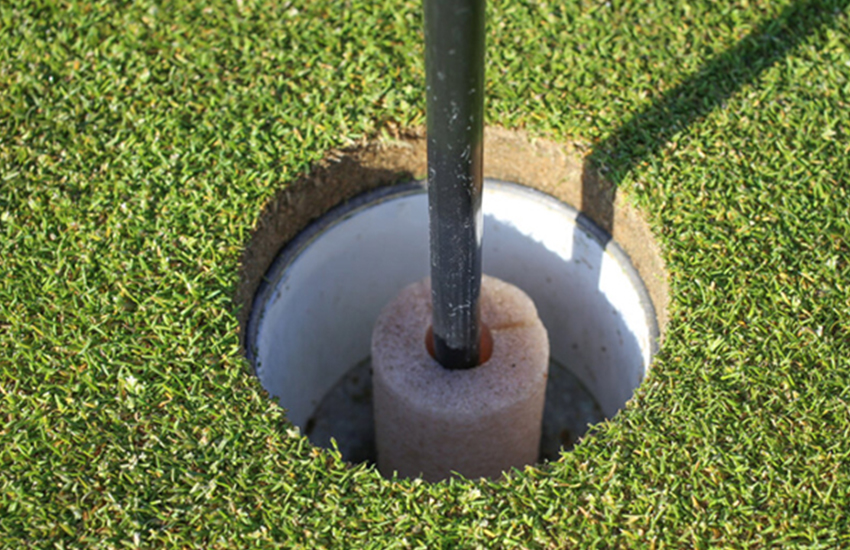 You'll find that every golf course and resort has strict guidelines for its members and guests to abide by.
Erin Hills, for example, has adjusted their operations to tailor to the new way of golf, post coronavirus. Their practice facility is open but with spacing restrictions of 25' per player. They've also implemented hole inserts to keep the ball from settling at the bottom of the cup.  And, have handwashing stations available throughout the property. 
Following the statewide requirement, Bandon Dunes asks that all guests bring and wear a mask while indoors. While on the course, pre-bagged scorecards, tees, pencils, and a ball marker will be readily available at the first tee for guests. They've added foam bumpers in every hole and ask that the flagstick remain in throughout play. 
3. Safely Ship Your Golf Bag & Luggage Ahead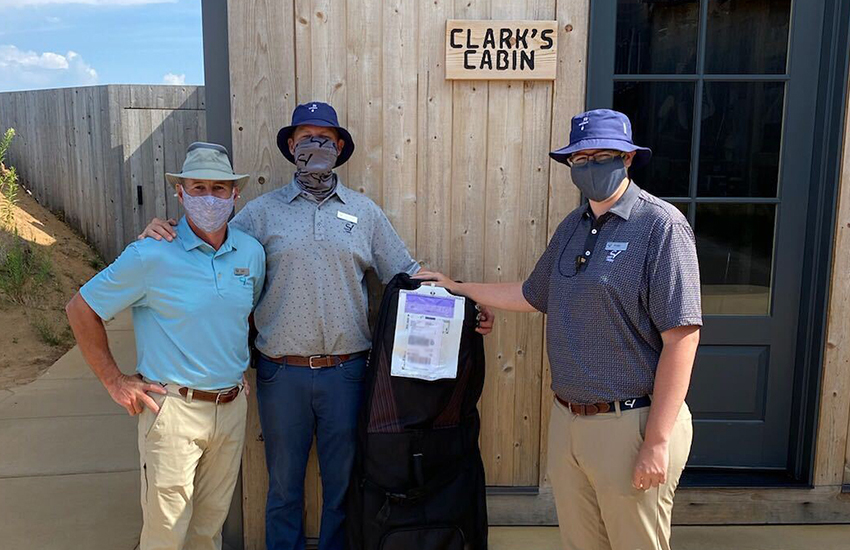 (Clarke and the Sand Valley staff helping a guest with their golf bag after their round.)
Safe travel is crucial and as golfers find ways to enhance their travel experience, we are finding more are trusting the Ship Sticks service with just that.
"When you ship your luggage and golf bag with us, you avoid standing in lines with crowds of people to check your bags in and waiting for them at baggage claim," states Nick Coleman, CEO of Ship Sticks. He goes on to say, "Overall you'll have minimal interaction with other travelers. And, these days, that speaks volumes."
Should you have any questions or concerns about a resort or course you're heading to, we kindly request to reach out directly to the latest guidelines and procedures.
4. Pack Disenfectinets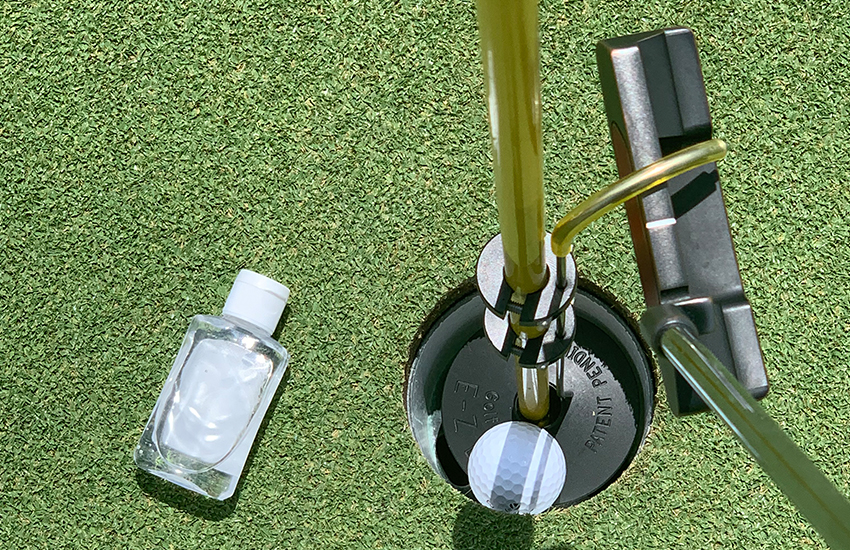 You can never pack too many travel hand sanitizers or disinfectant wipes. Now more than ever, being the "clean freak" is an accolade to ride home about. Although some airlines will provide you with a wipe upon boarding the plane, always pack extras in your carry-on. 
And, don't forget to carry them along with you to sanitize highly touched surfaces in your hotel room. Keeping your hands clean, especially before consuming food will help decrease your risk of contamination.
As resorts practice their own cleaning preparations throughout the resort and on course, it doesn't hurt to keep a stash (hand sanitizer and disinfectant wipes) in your bag, for additional peace of mind.
5. Practice Social Distancing 
By now, you're probably accustomed to staying at least six feet from others. So, whether you're traveling through the busy airport or waiting in line to check-in at your resort, be aware of your surroundings and proximity to strangers. And, don't forget your mask.