Since 2012, Ship Sticks has remained committed to helping traveling golfers find the cheapest way to ship their golf clubs. Whether you're looking to check off another course, a snowbird headed to their second residence, or venturing out for business, shipping your clubs ahead of time will enhance your trip from the get-go. 
Checking Clubs vs. Shipping
In 2019 alone, U.S. airlines collected $5.76 billion dollars in baggage fees, up 18% from 2018. As airlines find ways to gradually increase pricing for carry-on and checked bags, your once reasonably priced ticket is nearing double the value initially paid. 
Some airlines, such as Delta, restrict the contents inside of your bag, limiting the number of shoes to one pair. Any rain gear, clothing, and windbreakers are prohibited. And, if shipping golf clubs in a soft-sided travel bag, you better have the silver pen ready to sign away any liability for incurred damage.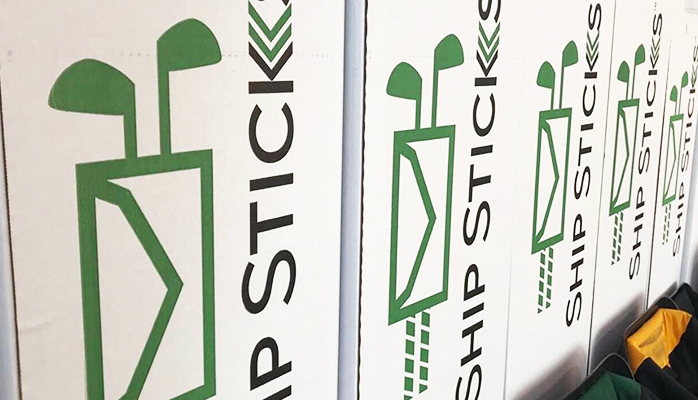 Likewise, JetBlue limits the number of golf balls inside to 3; a very unreasonable number, even for a scratch golfer.
Luckily, Ship Sticks offers the cheapest alternative to traveling with your clubs. With two size options to choose from, you're able to select the option that best accommodates your needs. The 'Standard' size golf bag is comparable to a stand bag that most traveling and weekend golfers utilize, whereas, the 'Oversized' bag is proportionate to a staff bag, similar to what tour players use. 
Refer to the table below for more insight on pricing.
| | | |
| --- | --- | --- |
| Company | Weight (lbs) | Fee |
| Ship Sticks | Up to 42lbs  | $44.99 USD/bag |
| Ship Sticks | Up to 56lbs  | $64.99 USD/bag |
| Alaskan Air | 51lbs+ | $100 USD/bag |
| American Airlines |  51lbs+ | $150/bag |
| British Airways |  51lbs+ | $100 USD/bag |
| Delta |  51lbs+ | $100 USD/bag |
| JetBlue | 51lbs+ | $150 USD/bag |
| United Airlines | 51lbs+ | $100 – $200 USD/bag |
---
Due to the number of clubs shipped annually, Ship Sticks is able to offer the cheapest rates for shipping golf clubs. From domestic to international golf travel, the all-inclusive price runs much cheaper than competitors, even airlines. 
Even though Ship Sticks is partnered with FedEx, UPS, and DHL,  carrier rates are more expensive than if you were to go through Ship Sticks directly. This makes Ship Sticks the most reliable and cheapest alternative to checking bags.
Aside from Cheap Golf Club Shipping Rates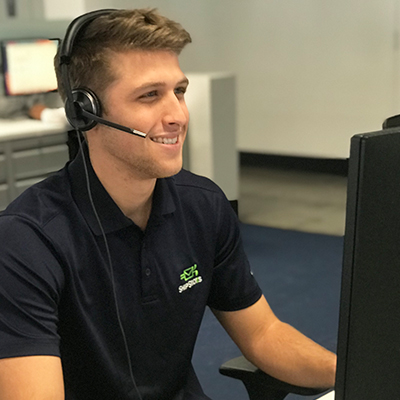 As a company of golfers, we understand first-hand just how valuable your golf clubs are. That's why we include $1,000 of complimentary insurance on every golf club shipment. And, for those who would like additional coverage, you can purchase up to $7,500 for a nominal fee. When shipping golf clubs directly through the carrier, you'll be charged a higher fee for additional insurance than what we offer for the same amount.
Unlike competitors, our team of dedicated specialists tracks your golf club shipment from pickup through delivery. Our ability to offer the cheapest shipping rate for golf clubs mirrors our dedication to ensuring your clubs arrive both safely and on-time.
| | | |
| --- | --- | --- |
| Additional Service | Carrier Fee | Ship Sticks Fee |
| Residential surcharge | $5+/bag | Included, no matter where you're shipping to. |
| Insurance | $5+/bag | $1,000 of complimentary insurance included. |
| Additional handling (50+ lbs) | $24+/bag | Our flat rate doesn't tack on any extra expenses.  You can choose the speed of service for your route. |
---
Cheapest Shipping Rates
Ship Sticks offers the cheapest way to ship your golf clubs to and from any destination, worldwide. So if you're traveling to hit the links in Ireland, golfing the bluffs in Canada, or heading on a buddies trip to experience the newest course at Bandon Dunes, look no further for the cheapest golf club shipping rates.