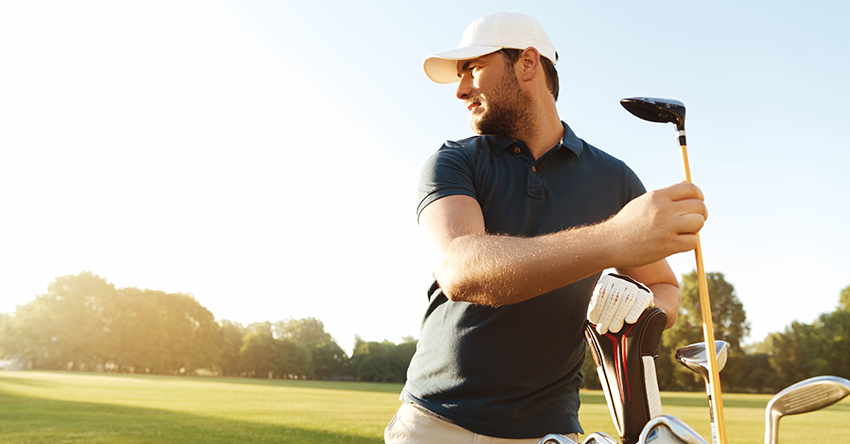 As a company of golfers, we love our clubs just as much as you love yours. So, we understand your sticks aren't just time-sensitive, but they're of great value to you, too. Travel insurance with golf clubs is the ideal way to travel with comfort, knowing your clubs are protected no matter where your golf travels take you.
Protect Your Gear with Travel Insurance for Golf Clubs 
Protecting your vacation with travel insurance for golf clubs is as easy as just a few clicks. At Ship Sticks, all golf club shipments come with $1,000 of complimentary coverage while $500 is included on all luggage shipments. Should you need to insure your bag for more, Ship Sticks offers up $10,000 of value protection on domestic and international shipments for a small, nominal cost.
When selecting your preferred level of travel insurance for golf clubs, Ship Sticks recommends selecting an option that is equal to the overall value of your golf clubs. While damage and loss are extremely uncommon, Ship Sticks hopes you'll find comfort in knowing your clubs come with a minimum of $1,000 in travel insurance for golf clubs, a service unmatched by any major airline or shipping competitor.
In addition to travel insurance with golf clubs, Ship Sticks also includes an on-time delivery guarantee, so your golf clubs arrive at the first tee before your tee time, every time. For even more peace of mind, each Ship Sticks shipment is paired with a unique tracking ID. So, you'll be able to follow the status of your sticks every step of the way.
If you're interested in learning more about travel insurance with golf clubs, Ship Sticks also boasts a white-glove, customer support team available seven days a week.