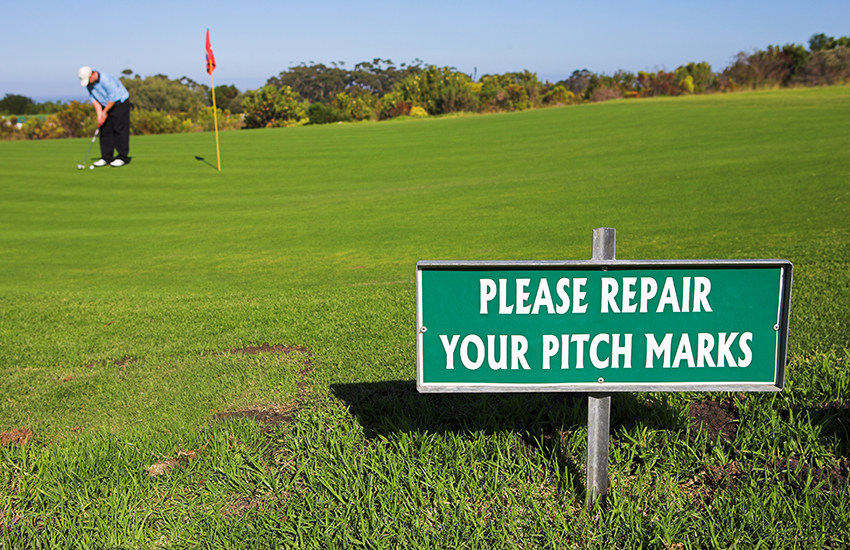 Golf is a sport rich with traditions. This includes a specific set of largely unwritten rules that all make up golf etiquette. As a beginning golfer, it's important to be familiar with these rules to ensure an enjoyable experience for yourself and others on the golf course.
Basic Golf Etiquette for Beginners
1. Do: Dress to Impress
You can't just throw on a pair of jeans and an old t-shirt and head to your local country club. In most cases, the appropriate attire will include a collared shirt, golf pants or shorts, golf shoes, and a hat. It's crucial to follow the course's dress code and avoid wearing any clothing items that may be deemed too casual.
2. Don't: Be Tardy
Timeliness is highly valued in golf etiquette. Arriving late to your tee time can interfere with the order of play and disrupt other golfers. If you are running late, you must contact golf course staff or your playing partners to notify them. We recommend arriving at the golf course about one hour before your tee time. This will give you plenty of time to check in for your round and warm up. If you like to have an extended warm-up session, consider arriving even earlier.
3. Do: Be a Good Sport
There's nothing worse than playing with someone who spends their entire round with a negative attitude. So, don't be that guy with terrible golf etiquette! There's nothing wrong with displaying frustration, but do so to yourself and do not throw clubs or swear loudly. The best way to be a good sport on the golf course is to let bad shots go. And to congratulate your playing partners when they hit good shots.
4. Don't: Make Noise While Someone is Hitting
When a golfer is above the ball or about to swing, proper golf etiquette is to remain still and silent. This means no talking, no coughing, no sifting through your golf bag, or any other motion that could make a distracting noise.
5. Do: Know the Order of Play
Whoever carded the lowest score on the previous hole generally tees off first on the next hole. So, wait for your turn to hit. The only time this can be ignored is when you and your playing partners agree to play "ready golf." This means that whoever is ready to hit first can go first, regardless of scores on the previous hole. This is great for maintaining a good pace of play.
6. Don't: Slow Down the Pace of Play
That brings us to our next important component of golf etiquette which is playing at a reasonable pace. It's important to keep up with the group in front of you and be mindful of slow play. If you begin to fall behind, consider letting the group behind you play through. Excessive practice swings and searching too long for a lost ball are a couple of things that can slow down your pace.
7. Do: Care for the Course
The golf course isn't just your playing field, it's everyone's. One of the most crucial aspects of practicing good golf etiquette is to leave the course in better condition than you found it. This includes filling in divots in the fairway with sand or replacing your divot. This also includes fixing ball marks on the green, no running on the putting surfaces, and raking bunkers. Some additional course-specific rules may include "cart path only" instructions or the 90-degree rule.
As a beginner golfer, understanding and following golf etiquette will not only enhance your playing experience but also ensure that you are a considerate and respected member of the golfing community. So, grab your clubs, ship them ahead, practice good golf etiquette, and enjoy the wonderful game we all love!