The Golfer's Journey begins on May 14th with Jimmie James playing at Quaker Ridge, located in Scarsdale, New York. This round at Quaker Ridge was a little different for him from the last time he played as he played in his friend's tournament that benefited, The First Tee program. The first time that James played this course, he was working towards becoming the first person to play the Top 100 Golf Courses in America.
Course History
In the hollow grounds of our forefathers, where General Washington once marched the Continental army to battle, we have one of the most historic courses in the U.S., Quaker Ridge. Formed in 1915 as the Metropolitan Golf Links, Quaker Ridge started as a nine-hole golf course which was originally designed by John Duncan Dunn. After going through some upgrades and hole redesigns, the new course opened in 1918.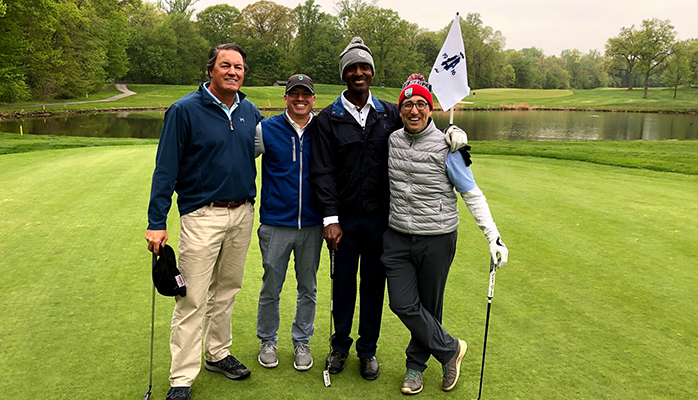 Famous Members and Players
Quaker Ridge has hosted its fair share of business leaders and notable members over the years. In the '20s and '40s members like Samuel Bloomingdale, Louis Gimbel, and Alfred Knopf were members of Quaker Ridge Golf Course.
Probably their best-known member was George Gershwin, the Great American Songbook composer. Through that connection, Quaker Ridge has hosted events for the theatrical community, such as 3 Met Opens, 3 Met Amateurs, and 3 Met PGA Championships.
---
Designer: A.W. Tillinghast (1918) & Gil Hanse (2011)
Year: 1918 (founded as Quaker Ridge)
Location: Scarsdale, New York
Top 100 Ranking: #71
Par: 70
Yardage: 7,008
---
Designers/Layouts

The course has had some changes throughout the years from its humble 9-hole golf beginnings. New land was purchased north of the Club which prompted new hole designs from A.W. Tillinghast in 1925. Since then, the course hasn't changed too much.
Robert Trent Jones added new tees and removed bunkers in 1965. In the early '90s, Quaker Ridge restored all the bunkers and added 5 championship tees and four forward tees. Aside from how beautiful and well maintained the course was to Jimmie, the lush green narrow tree-lined fairways with thick rough and deep bunkers stood out most.
Signature Holes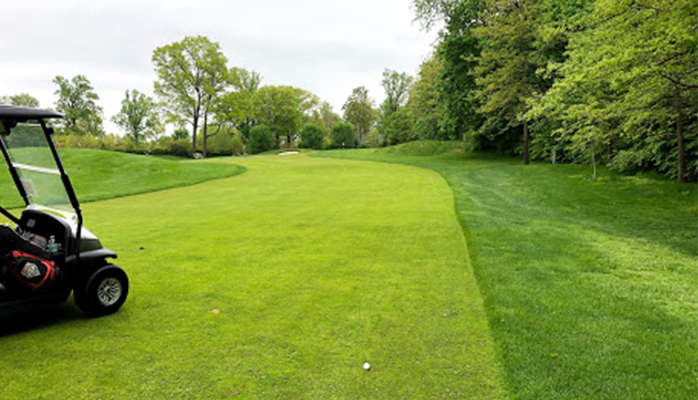 Quaker Ridge has its fair share of unique and signature holes. As a part of the course lore, Hole 10's great oak tree has been said to been where George Washington has slept before heading to Chatterton Hill for battle. Hole 9 is by far the shortest par 3 with a slightly elevated green and is surrounded by bunkers.
Another interesting par 3 is hole 5, which golfers have to shoot over a pond from the tee box to the green. However, Jimmie's favorite was "the beautiful tree-lined par four 375-yard fifteenth hole with its narrow fairway. It was very scenic and pleasant to look at from the tee box." He used a three wood off the tee to stay 10 yards short of the creek crossing the fairway at 250-yards from the tee.
Jimmie's Drive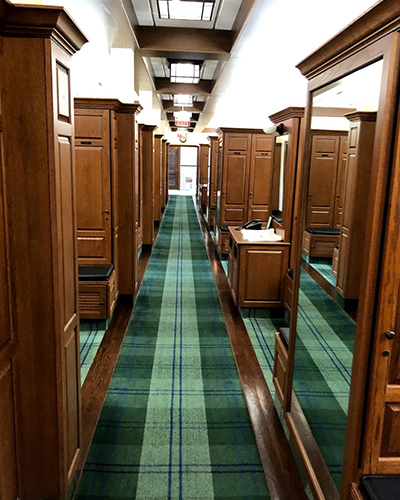 Tee-Time: May 14, 2019 @ 1:00pm Shotgun Start
Score: 86
Memorable Shot: Tee shot on the 165-yard par three fifth hole. I hit to pin high and 10 feet left of the flag. It was our final hole of the day and nice to walk from the tee box to the green with my putter in hand.
Course Thoughts: Beautiful well maintained course with lush green narrow tree-lined fairways with thick rough and deep bunkers.
Clubhouse Experience: Great Men's Locker Room and Lounge.  Loved the rows of wooden lockers.
Course Conditions: Course was wet, following rain on the previous night. The sky was overcast but the rain held off. Light rain started to fall just as we finished the final hole and walked to the clubhouse.
---
The 19th Hole
Whether it's the lore or its challenging style, Quaker Ridge is among golf's premier courses. For golfers looking for a pure golf experience, they should look no further than Quaker Ridge. From its rolling green fairways to how true the greens play, it's a course that should be on every golfer's bucket list. Stay tuned for the next Golfer's Journey with Jimmie James.