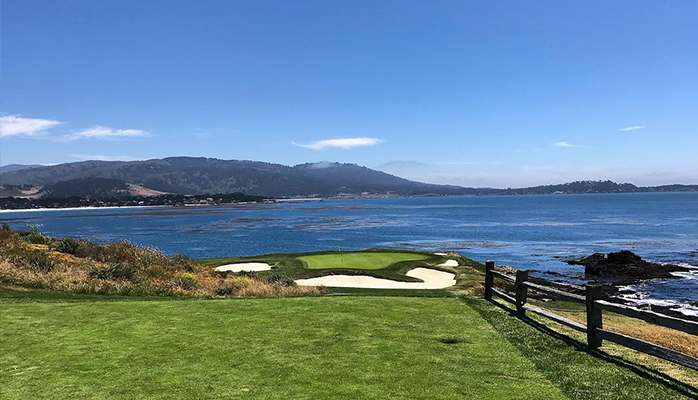 The Golf PGA Tour returns this week to Pebble Beach. Known as one of the most beautiful and historic courses, Pebble Beach offers PGA tour golfers a challenging and picturesque course to play on. They will have to handle the California heat and speedy greens to come out on top of this championship pedigree course this weekend. Here are some of the storylines going into the U.S. Open.
---
Our Predictions…
Here are some of our predictions for who will take the trophy home on Sunday. Many of these world-class golfers can win it, but they'll have to be on their A-game to beat this strong field.
Odds
Brooks Koepka (8-1), Dustin Johnson (8-1), Tiger Woods (10-1), Rory McIlroy (10-1), Jordan Spieth (14-1), Rickie Fowler (25-1), Phil Mickelson (30-1)
Dark Horse
Phil Mickelson (30-1), with near finishes in his previous outings at Pebble Beach, Lefty has the experience to battle his way at the top.
Sleeper
Xander Schauffele, though not as popular as the other top golfers in the game, Xander has made significant strides this season. He is poised to have a strong shot at winning his first major at Pebble Beach.
Hot Take
As much as golf fans want Tiger Woods to win at Pebble this year, considering his chronic back issues and how he missed the cut at Beth Page, it is doubtful that he'll win this the U.S. Open.
Winner
Brooks Koepka. Brooks is having a great year with memorable wins this season. He won the U.S. Open last year and is a strong candidate to win it again this Sunday. This time at Pebble Beach.
---
U.S. Open Storylines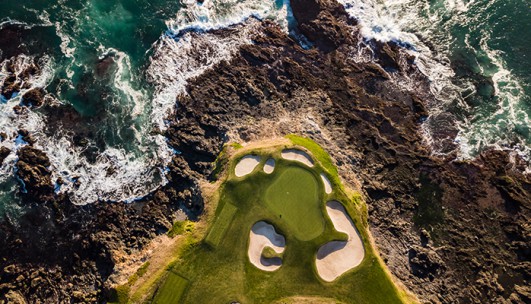 The golfers participating at this years' 2019 U.S. Open have either won the US Open in years prior or are some of golf's top talent. Phil Mickelson at 48 years old sets his sights on completing a career grand slam with a win on Sunday. Golf's darling and defending champ, Brooks Koepka is the favorite to win this years' U.S. Open. Dustin Johnson and Tiger Woods are also in the mix of top golfers to win at Pebble Beach this weekend. All of the participants have had plenty of experience playing this course and their skills will be put to the test.
The Course At Pebble Beach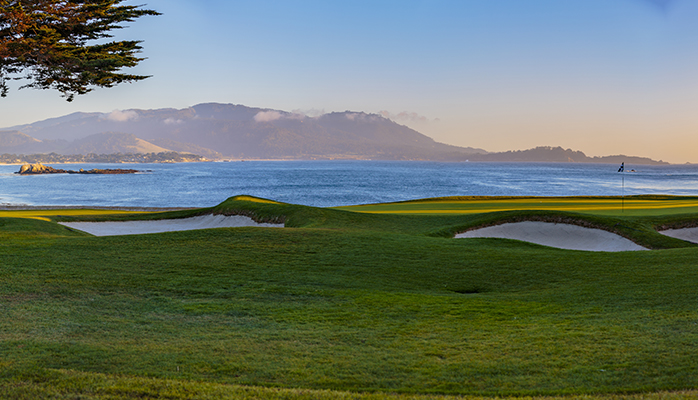 Regarded as one of the most beautiful golf courses in the world, Pebble Beach is nestled along the rugged coastline of Southern California. In the late 1800s, this golf course started as a part of a resort hotel in Monterey, California. It later broke ground as a golf course in the early 1900s and was designed by Jack Neville and Douglas Grant. As one of the most scenic courses, it hosts golf events like the AT&T Pebble Beach Pro-Am and the U.S. Open. For an unforgettable view, a golfer's favorite hole to play is the 7th. The Par-3 on 7 is challenging and offers some of the most pristine views in golf.
As one of the 4-majors in golf, the U.S. Open at Pebble Beach will make for spectacular golf this weekend. Be sure to catch the golf action this weekend on T.V. or streaming. For the pre-event coverage, that will be featured on the golf channel. Coverage for the live event is broadcasted on FS1 (Thursday & Friday) and Fox (Saturday & Sunday).