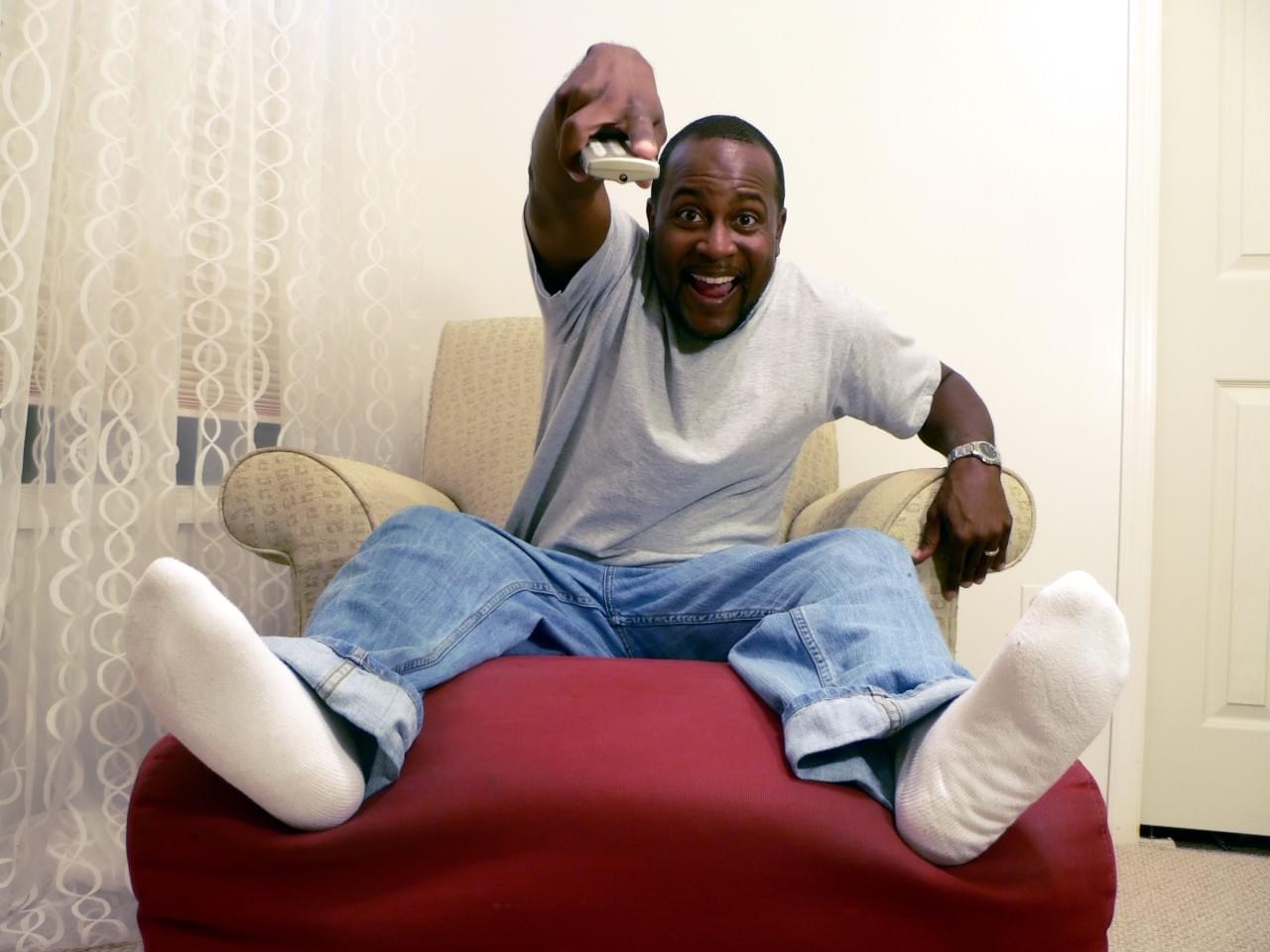 When weather, health, or a busy schedule prevents you from hitting the greens, pop some corn, grab a cold drink, and settle in for 11 of the best golf movies of all time (in no particular order).
The Caddy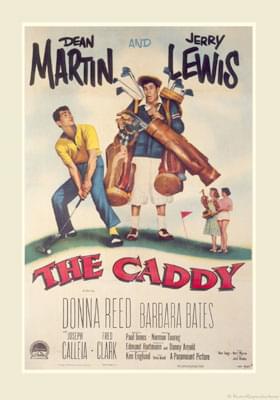 Golf and classic Jerry Lewis-style slapstick humor in one movie! This 1953 film stars Dean Martin and Jerry Lewis as golfers whose comic antics end up getting them a gig as entertainers. Harvey Miller (Lewis), son of a famous pro golfer but victim to a fear of crowds, is convinced by his fiancée to do some private golf instruction. His first client is the handsome and suave cool cat Joe (Martin). Joe gets good at the game and Harvey serves as his caddy in tournaments, but Joe's growing ego causes him to treat Harvey poorly. Harvey doesn't like it and reacts to the bad treatment. Hilarity ensues. (Also starring Barbara Bates as Harvey's fiancée, Lisa, and Donna Reed as Joe's love interest.)
Caddyshack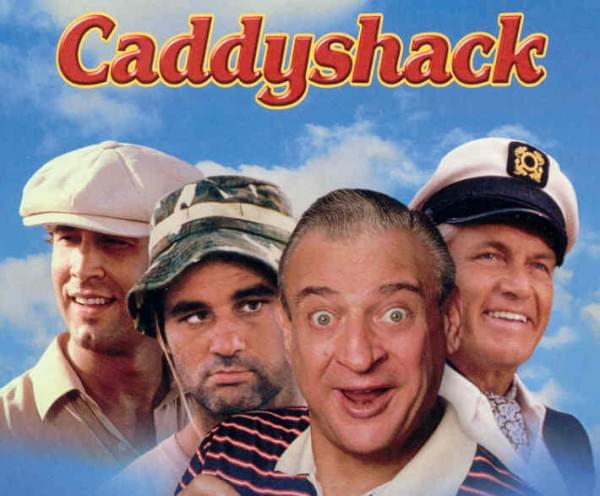 Classic, crass, and milk-out-of-your-nose funny, Caddyshack's lineup of comic geniuses is a perennial favorite. The 1980 film stars Ted Knight, Bill Murray, Chevy Chase, Rodney Dangerfield, and Cindy Morgan, whose characters engage in scheming, existential, and downright dippy behavior (depending on the character) at the Bushwood Country Club. And don't forget the gopher!
The Greatest Game Ever Played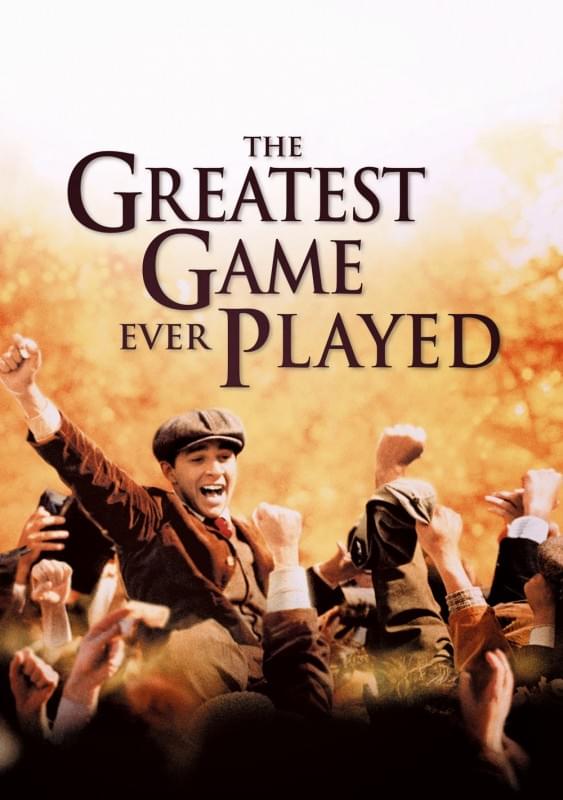 Disney released this film in 2005 to celebrate the early life of Francis Ouimet, a champion golfer born just before the turn of the 20th century. The role of Ouimet is played by a fresh-faced Shia LaBeouf, and Stephen Dillane stars as legendary British golf professional Harry Varden, with Elias Koteas playing Arthur, Ouimet's father.
Ouimet, the son of poor American immigrants, wants to play golf, but his economic status and his father's wishes prevent him from becoming a pro. Ouimet gives up his dream until he is 20 years old and circumstances suddenly allow him the opportunity to play in the 1913 U.S. Open. Despite his previous failures, does he have what it takes to beat the real professionals and win over his antagonistic father?
Bobby Jones: Stroke of Genius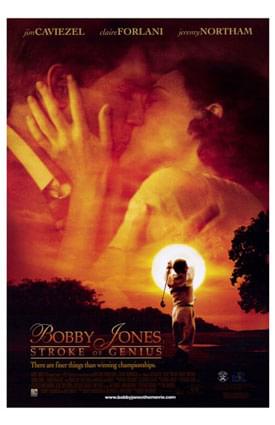 Another biographical drama, this 2004 movie highlights the story of major golf legend Bobby Jones, who was the only man to win The Amateur Championship, The U.S. Amateur, The Open Championship, and the U.S. Open in one season. Filmed on location in both Great Britain and the U.S., Jim Caviezel stars as Bobby Jones, a young and talented hot-head who, as a youth, manages to beat several leading golf figures of the 1930s. The story continues as he attends college, marries, and works to control his temper on the golf course. He even gets some good advice from the well-known Harry Varden, played by Aiden Quinn (Varden as a character also shows up in The Greatest Game Ever Played).
The movie also stars the lovely Claire Forlani as Mary Malone, Jones's fiancée and then wife, and Jeremy Northam as colorful golf legend Walter Hagen.
Follow the Sun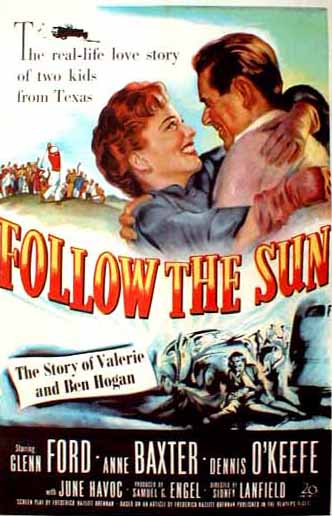 Ben Hogan, the golfer whose life is portrayed in this 1951 20th Century Fox production, overcame great emotional and physical obstacles to rise to golf stardom—not once, but twice! Glen Ford plays Hogan in the classic "caddy to pro" Cinderella story. He struggles to play well, and as he improves (and along the way marries Valerie Fox, played by Anne Baxter), he reaches greatness. WWII and serious injury after a bad car accident threaten both his health and his career, but Hogan's determination means he will rise to greatness once again.
Seven Days in Utopia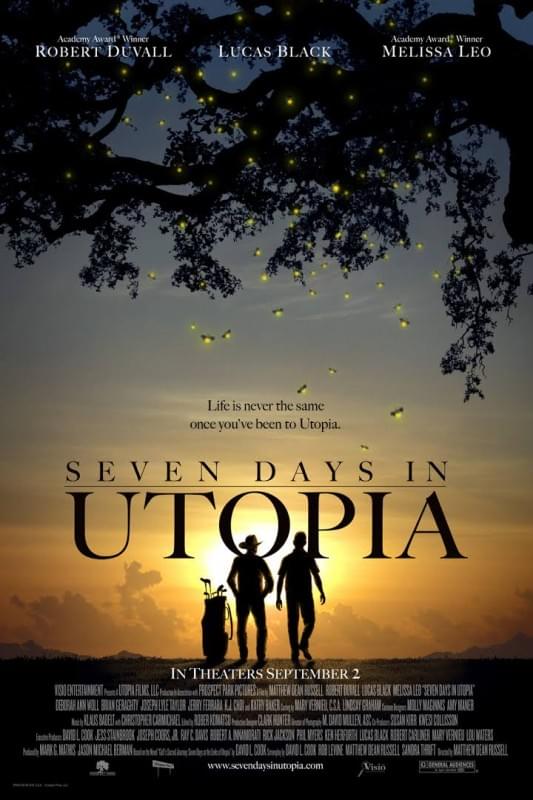 This 2011 feel-good movie with Christian overtones is based on a book by sports psychologist Dr. David Lamar Cook. In it, golfer Luke Chisholm (Lucas Black) ends up in tiny Utopia, Texas, after having a meltdown in a tournament and driving his car into a fence. Johnny Crawford (Robert Duvall) is on hand to help him find a mechanic and give him a place to stay while he waits for his car to be fixed. Johnny promises Luke that if he sticks around for seven days, he'll find what he's looking for. With Johnny's golf instruction and guidance (and the influence of his lovely daughter), Luke begins to think that maybe things are looking up after all when he enters the Valero Texas Open against top golfer T.K. Oh (K.J. Choi).
Pat and Mike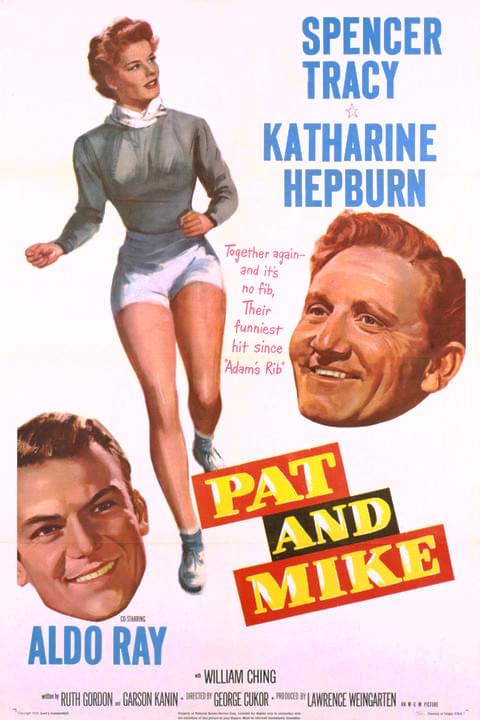 The classic pairing of Spencer Tracey and Katharine Hepburn never fails to delight, and Pat and Mike is no exception. Released in 1952, Tracey plays Mike Conovan, a sports promoter with a somewhat questionable modus operandi who is hired by Patricia "Pat" Pemberton (Hepburn), a very talented golf and tennis athlete, to help her keep her confidence and stick to her athletic goals. Pat's fiancé, Collier (William Ching), is one of her problems as he continually undermines her confidence and tries to get her to give up her dreams and just marry him. Unfortunately for Collier, it looks like Conovan is winning Pat's heart even as they dance through sticky situations with the mob and a jealous boxer (Aldo Ray).
From the Rough
Released in 2011, this movie stars the inimitable Taraji P. Henson, who plays Catana Starks. Based on a true story, Catana becomes the first ever coach for a college men's golf team. Her team consists of underdog kids from a variety of countries and cultures, and she is determined to hone their passion and budding talent despite their lack of confidence and opposition from nearly everyone around her. Assisted by Roger (Michael Clarke Duncan), Catana and her team manage to get all the way to the PGA National Collegiate Minority Championship, where they break an all-time record.
Spring Fever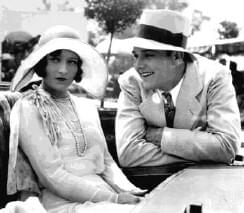 In the mood for a really old-time movie? This silent film is just about as old as it gets, though you'll have the benefit of a musical soundtrack that was added later.
The story goes like this: Jack Kelly (William Haines) is a lowly shipping clerk with a bit of golf skill. He uses that golf skill to put a club through his employer's window in protest of an injustice. Rather than getting fired, the employer is impressed with Jack's golf skills and invites him to be his instructor at the fancy Oakmont Country Club. While there, Jack meets and instantly falls in love with the wealthy socialite Allie Monte (Joan Crawford). Jack has to compete for Allie's affections with club champion Harold Johnson (Edward Earle), and so he keeps his lowly financial status to himself, though Allie figures it out. After winning a golf tournament, Jack wants to admit his love to Allie, but she tells him that her father has lost all his money and she will now have to marry a rich man. Allie flirts with Harold, so Jack flirts with the wealthy Martha. Finally, both of them realize that marrying for money won't satisfy their hearts and they run off and get married to each other. However, when Jack finally admits his real position as a shipping clerk, Allie kicks him out. But is she really that shallow? And can Jack win her back after winning the golf tournament and the big financial award?
The Short Game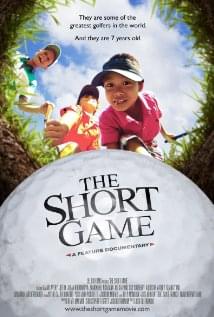 Are child golfers any good? Or interesting? This 2013 documentary says yes. You'll follow eight children ages seven and eight as they compete in the 2012 Kids Golf World Championship. These kids are passionate about the game and about winning, though their sometimes surprisingly mature viewpoints will win you over and give you plenty to think about.
The Legend of Bagger Vance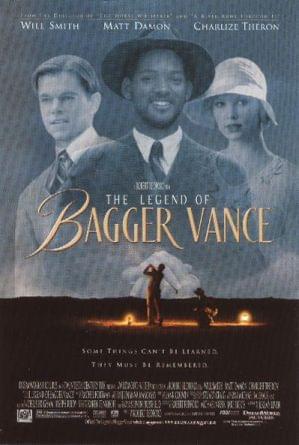 This thoroughly American movie seems to have strong ties to the Indian epic text Mahabharata, which is an interesting side-note and doesn't detract from the fun of the movie in any way.
Rannulph Junuh (Matt Damon) is a favorite golfer of the Savannah, Georgia, set. Unfortunately, WW I has done a number on his head, and Junuh comes back from the war an emotionally broken man—even giving up his beautiful girlfriend Adele Invergordan (Charlize Theron). A few years after his return from the Great War, Adele, desperate to make some money, organizes a four-round, two-day exhibition match between renowned golfers Bobby Jones and Walter Hagen (both of whose names pop up in movies listed above!). Junuh, as a beloved local golfer, will bring the paying crowds to the tournament.
Sadly, Rannulph has lost his golf mojo. As he practices poorly, Bagger Vance (Will Smith) shows up out of nowhere and begins helping Rannulph overcome his issues. Will he also help Rannulph win back the girl? And what is the mystery surrounding Bagger Vance?
This movie was released in 2000.