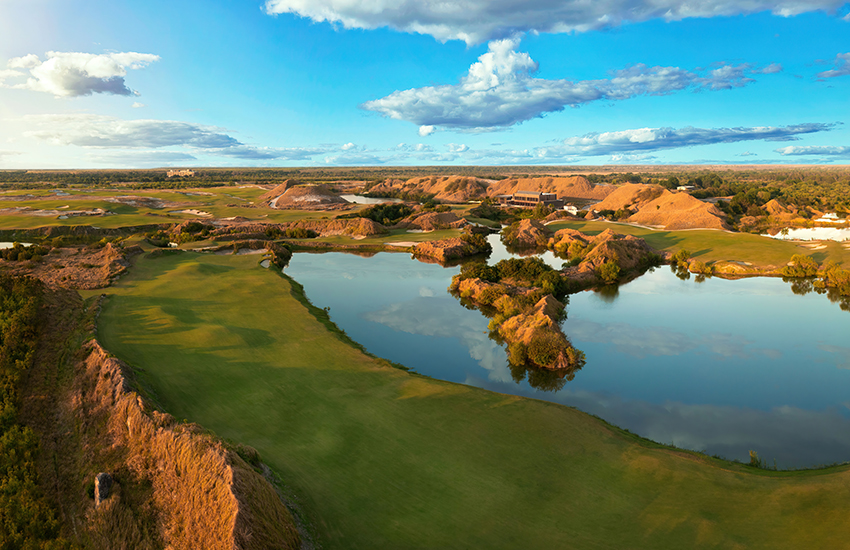 With winter well on its way, there has never been a better time to plan your golf getaway to warmer weather. And Streamsong Resort should certainly be in your consideration.
Located in the heart of Central Florida, Streamsong Resort is one of the best golf resorts in the nation. It's home to three different public courses (Streamsong Red, Streamsong Blue and Streamsong Black) situated among a truly one-of-a-kind landscape defined by massive sand dunes and distinct contouring, all ranked in the 'Top 40 You Can Play' by leading national golf media.
As if the resort's three world-class courses weren't enough reason to visit, allow us to introduce you to their newest attraction: The Chain. The Chain will be the second Coore & Crenshaw design on the property including six- and 12-hole loops with first tees just a short walking distance from the Lodge. The 3,000-yard course will be walking only with holes ranging from 90 to nearly 300 yards.
The Chain gets its name from remnants of old mining equipment found on-site during the initial routing process. Large dragline chain links will mark the beginning and end of each tee box but specified tee markers and score relative to par will be absent from each hole and scorecard.
Streamsong is a great destination for those epic, long-awaited buddy trips. In fact, you can stay on-site just steps from the first tee box at Streamsong Red and Streamsong Blue. The Clubhouse experience accommodates up to 16 guests with 8 single king rooms and 4 double queen rooms. Guests will have access to the Player's Den – the ultimate post-round setting complete with a pool table, card table, private bar and multiple flat-screen televisions. You'll also enjoy private butler service along with a stocked refrigerator with beer and wine.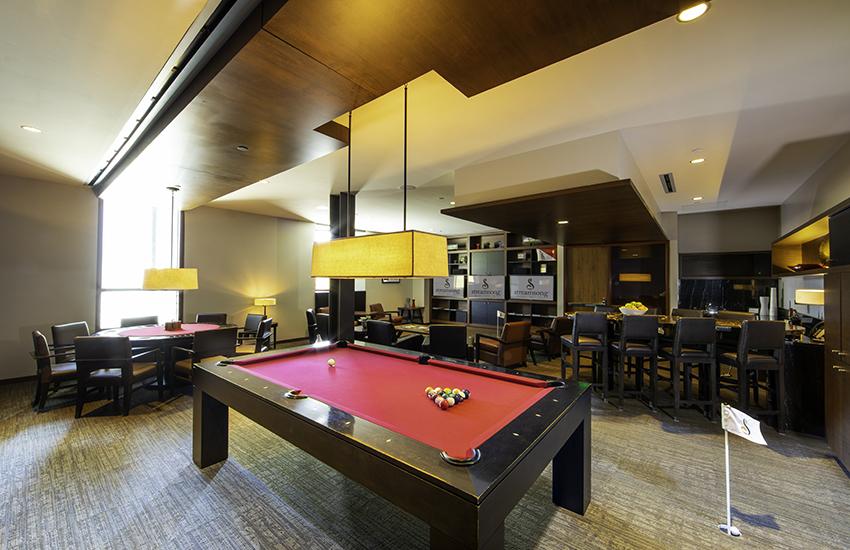 There's no denying Streamsong Resort offers a premiere golf experience. See for yourself and book your next golf vacation to this warm-weather oasis. Call today at 855-441-2263 to speak with a resort services agent. To make the journey to Streamsong Resort as enjoyable as your stay, ship your golf clubs and luggage ahead of your arrival with Ship Sticks and breeze through the airport bag-free.