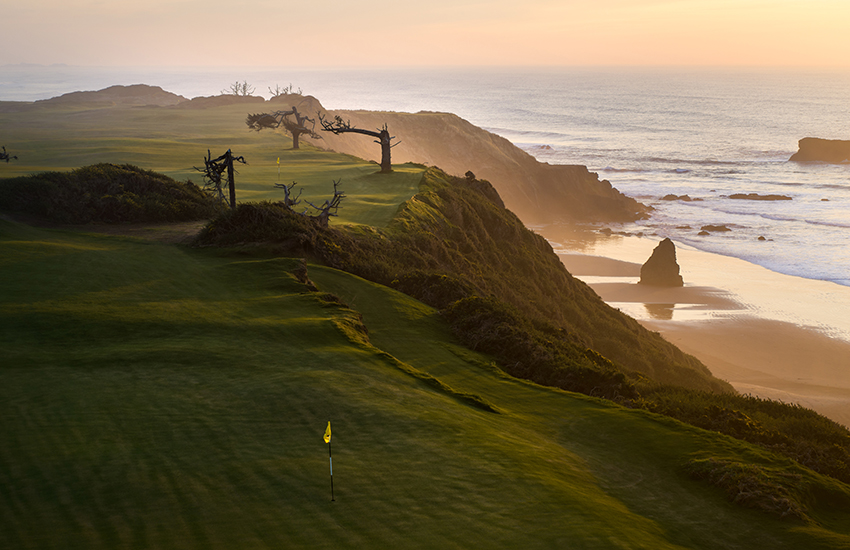 Whether it's a stone's throw away or on the other side of the globe, we know you're itching to check off more of those bucket list golf destinations this year. And if you're not quite sure where to start, allow us to help. From the perennial favorites to the hidden gems, these are the best golf destinations to visit throughout 2023.
Golf Destinations to Visit Throughout 2023
1. Pinehurst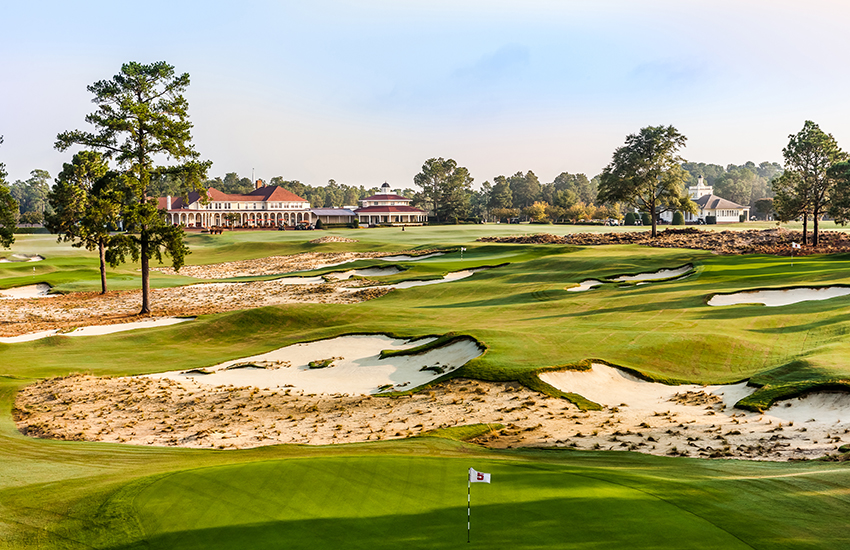 The greater Pinehurst area, which includes nearby Southern Pines and Aberdeen, serves up some of the most incredible and unique golf you'll play anywhere. It's actually one of the few places on earth where you can safely begin a conversation with a stranger with, "Where'd you play today?" So, why is Pinehurst such a hotspot for golf? And why is it one of the best golf destinations to visit in 2023? To start, there are 30 golf courses within a 15-mile radius. These include designs by Donald Ross, Gil Hanse, Jim Wagner, Kyle Franz, Mike Strantz, and so many more. But it's pretty difficult to play 30 golf courses on a 3-day vacation (or even a weeklong if you're lucky). So, here are a few you simply must play on your golf trip to the sandhills of North Carolina. 
Pinehurst Resort is the granddaddy of golf in the area. And for good reason. It's home to nine golf courses, highlighted by Nos. 2, 4, and the Cradle – the resort's fun-packed short course. Other must-plays in the area include Mid Pines, Pine Needles, and Tobacco Road. 
The lodging options in and around Pinehurst are equally as abundant as the golf. But, we'd recommend staying on-site at Pinehurst Resort where you can choose to lay your head at the famous Carolina Hotel, The Holly Inn, The Manor, villas, or condos (great if you're traveling with your buddies or with family). Off the golf course, spend your evenings strolling through the historic Pinehurst village, unwinding at the spa, or recapping the day's endeavors over a few beers at the Pinehurst Brewery.
2. Kohler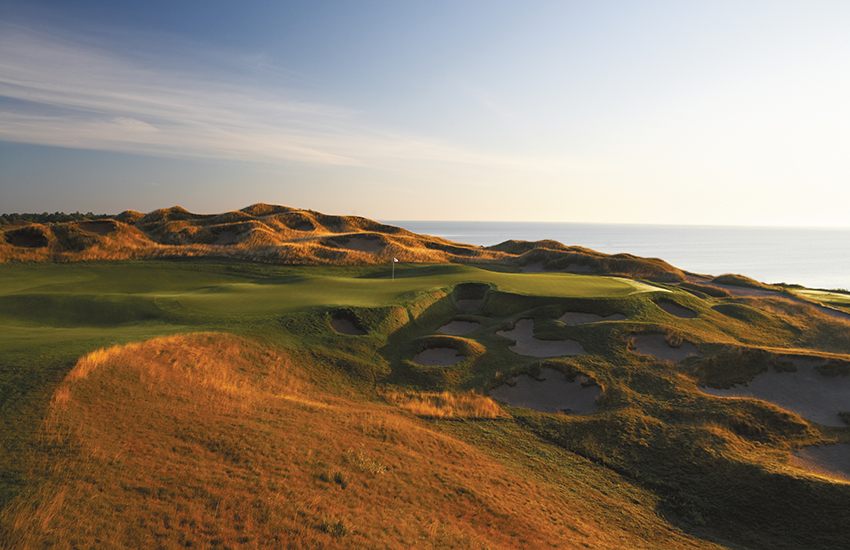 A tangible energy flourishes along the shores of Lake Michigan and its windswept dunes at none other than Destination Kohler – the only Forbes Five-Star and AAA Five-Diamond rated resort-hotel in Wisconsin. With world-class golf and luxurious accommodations, Destination Kohler truly offers the best of both worlds. 
The resort was most recently featured during the 2021 Ryder Cup where the best players from all over the world teed it up on the Straits Course at Whistling Straits. Other courses at the resort include The Irish Course, The River, and Meadow Valleys which all rank as some of the nation's best along with The Baths of Blackwolf Run which is a 10-hole par 3 course.
There's so much great golf to be played. And there are so many great places to stay, too. Guests can customize their golf trip to Kohler with the option to stay at The American Club Resort Hotel, the Inn on Woodlake, or Destination Kohler's cabin collection. Each offers a different setting but all promise a peaceful and private place to unwind.
3. Sand Valley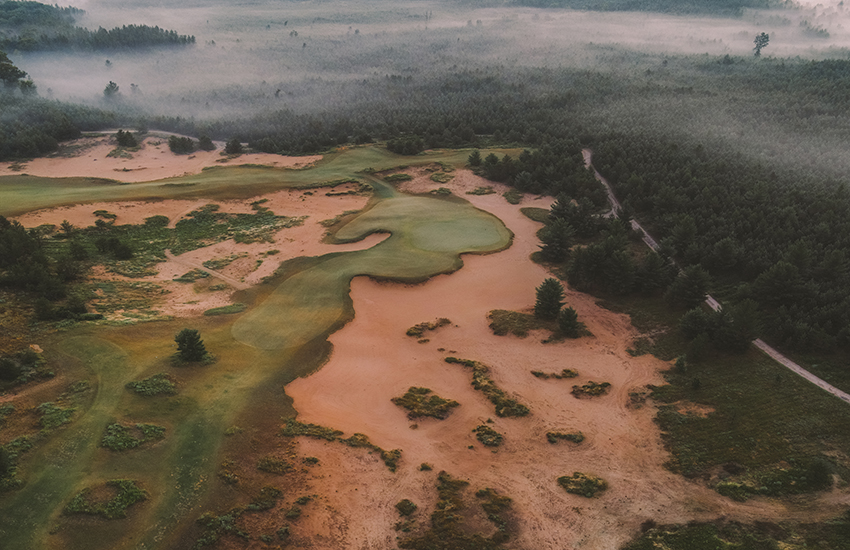 Having opened in 2017, Sand Valley is a relatively new addition to the distinguished group of world-class golf destinations to visit. But it rises from the natural landscape like it's been there all along. The resort is home to three one-of-a-kind golf experiences set in the prehistoric sand dunes of central Wisconsin. All pay homage to Heathland golf courses across the pond. 
The resort's first course (and its namesake) was designed by the legendary pairing of Coore and Crenshaw and was voted the "Best New Golf Course of 2017" by Golf Digest. The second 18-hole setup, Mammoth Dunes, was designed by David McLay Kid and opened just one year after Sand Valley. It was named the "Best New Course" by Golf Magazine. 
There's no denying Sand Valley has gained a global reputation for phenomenal golf. And with their newest addition, a 17-hole short course dubbed The Sandbox, golfers have yet another reason to tee it up in central Wisconsin in the new year.
4. St. Andrews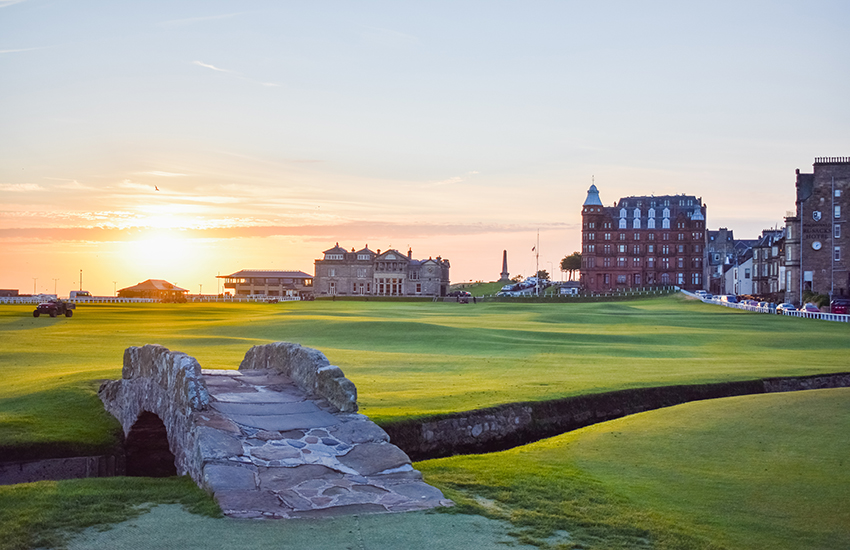 Even non-golfing wives and husbands have likely heard of St. Andrews. After all, it is the birthplace of golf. Its 'royal and ancient' fairways have endured more than 600 years of great golf shots, not-so-great golf shots, and some of the most historic moments in the game we all love. And it all began with the Old Course, home to the iconic Swilcan Bridge, the Hell Bunker, and the Road Hole. Arguably more impressive, however, is that it's all open to the public. 
What some may not know is that there's far more to St. Andrews than the Old Course. There are actually seven public golf courses in the area: the Balgove, Eden, Jubilee, Strathtyrum, the New Course, and The Castle Course. With so much celebrated golf all in one place, St. Andrews does far more than simply scratch an itch to play some great golf. It fulfills a deeper desire to connect with the game and to surround oneself with people who share that same appreciation.
5. Scottsdale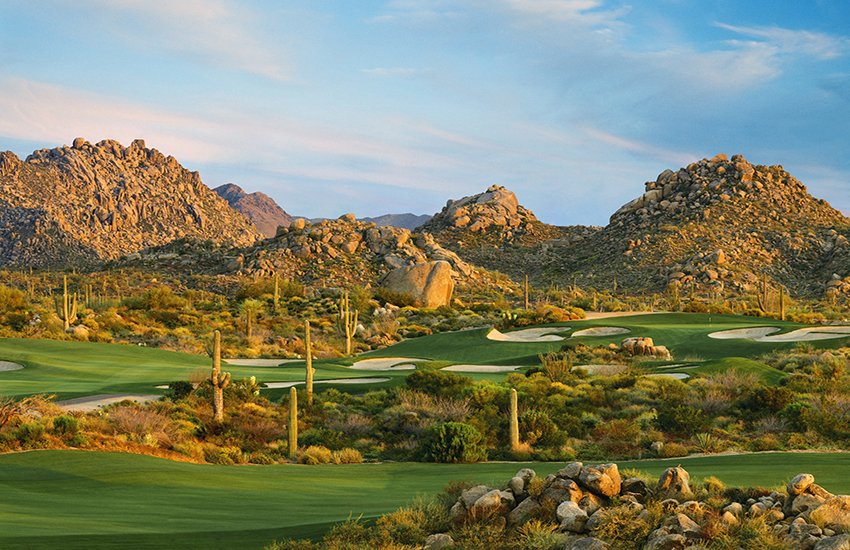 With more than 200 courses in the area, Scottsdale gives all other golf destinations to visit in 2023 a run for its money. On top of that, an average of 330 sunny days every year means great weather is almost guaranteed. Some of our favorites in the Scottsdale area include the two award-winning courses at We-Ko-Pa Golf Club, the classic desert golf experience at Troon North Golf Club, and the Stadium Course at TPC Scottsdale that hosts the fan-favorite (and largest-attended tournament in the world) Waste Management Phoenix Open.
Courses in the Scottsdale area offer a truly exceptional blend of challenge, playability, and beauty. Other top picks include Quintero Golf Club, Talking Stick Golf Club, The Wigwam, Gold Canyon Golf Resort, and The Westin Kierland Golf Club among many others.
6. Nova Scotia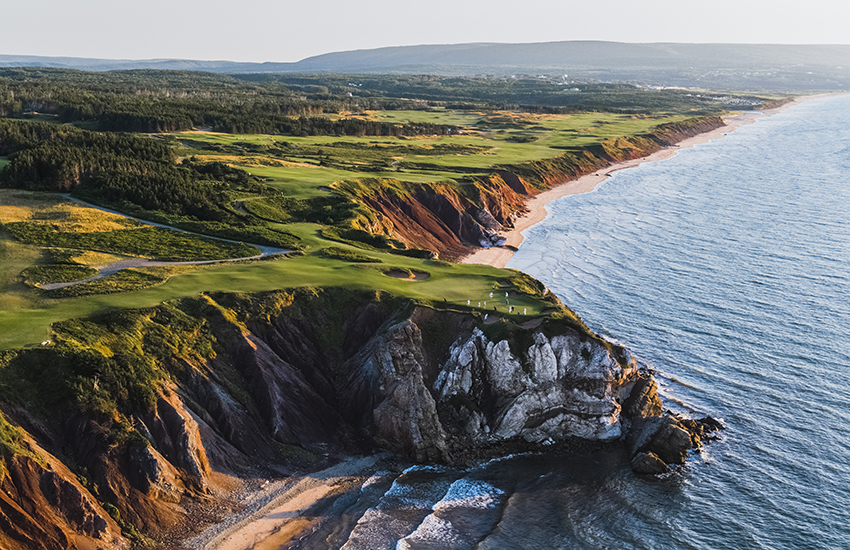 There are some golf destinations that truly take your breath away. Nova Scotia is one of them. As you inch closer to the end of the fairway, you won't find thick rough or forest. You'll find a towering cliff and a rocky beach below. Beyond that, the endless horizon of the Atlantic Ocean. But the views are just one reason Cabot Cape Breton is recognized on a global scale. 
Cabot offers 46 holes of exhilarating golf across three golf courses. Cabot Links, the first authentic links course in Canada, offers an ocean view on every hole. The fairways run firm and fast, disrupted by challenging bunkering and strategic mounds. The other 18-hole track at Cabot, Cabot Cliffs, was ranked No. 11 on Golf Digest's list of "World's 100 Greatest Golf Courses." The Nest is the most recent addition to Cabot Cape Breton. It's a 10-hole par 3 course that's perched on the highest point of Cabot Cliffs. 
After a memorable day on the links, bunk up at the Cabot Links Lodge or at one of their upscale golf villas. Take a short stroll from your accommodations to any of the three on-site dining options where you can enjoy fresh local seafood and produce.
7. Monterey Peninsula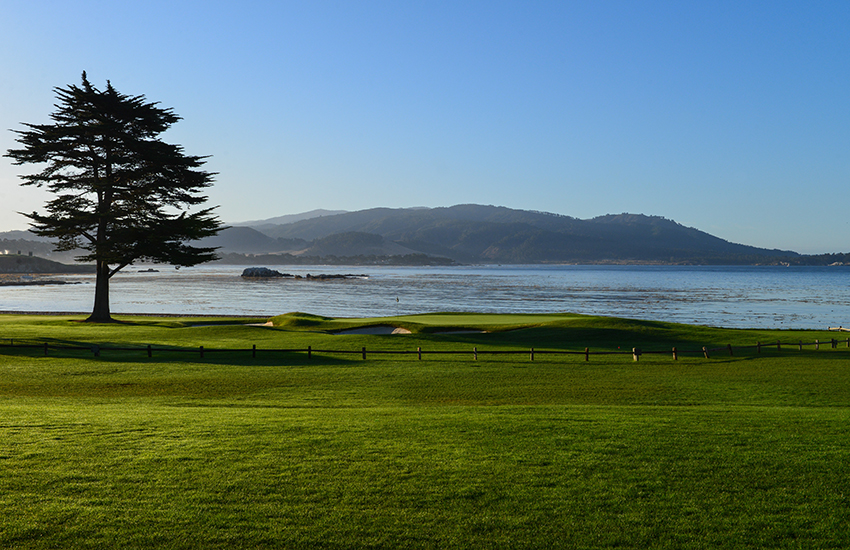 The Monterey Peninsula and its dozens of golf courses are largely regarded as the centerpiece of American golf. Boundless ocean vistas, magnificent cliffs, lush fairways, and an undeniable feeling that you're truly somewhere special all vie for your attention. A ride on the grand 17-Mile Drive is the ultimate welcome, with glimpses between the cypress trees of golf courses you certainly hope are on your itinerary. 
There are the obvious choices to play on a golf trip to Monterey like Pebble Beach Golf Links, the No. 1 ranked public course in the nation, or Cypress Point Club – the most difficult track in the AT&T Pebble Beach Pro-Am rotation. Pasatiempo Golf Club is sure to impress, as well as The Links at Spanish Bay where rolling fairways and challenging hazards reward your creativity.
8. Oregon Coast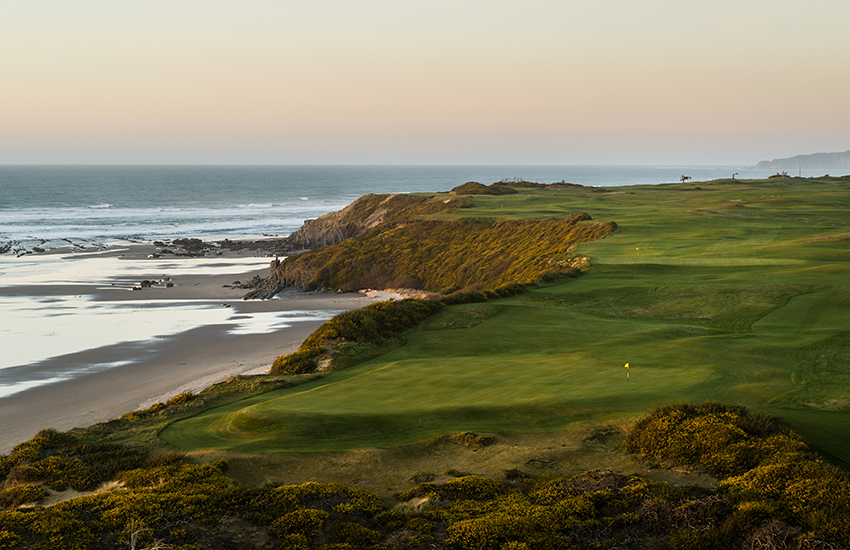 We won't bother saying that you need to play golf on the Oregon coast. Because you already know that. Telling a traveling golfer to consider a visit to Bandon Dunes is like telling a foodie that there are better restaurants beyond McDonald's (duh!). But you won't truly understand the magic and mystique of Bandon until you immerse yourself in it.
The staggering scenery and immeasurable "wow" factor at Bandon Dunes Golf Resort place it in the bucket list caliber for almost all golfers. It's home to six distinctly unique courses that celebrate the natural landscape and the traditions of links golf. Sweeping dunes roll to the sea, fairways hang on to the edge of rocky bluffs, and the salty aroma of the Pacific Ocean lingers in the air. A round at any of Bandon's golf courses will have you grappling to come up with an adjective worthy of the experience. 
But, Bandon Dunes isn't just a collection of golf courses. It's truly its own golf community. You won't even have to leave the confines of the resort during your stay. There are several lodging options along with a variety of restaurants serving anything from Mediterranean seafood to traditional American grub. A handful of charming bars and pubs are also on-site where you can clink glasses with friends after a memorable day on the links. 
9. Maui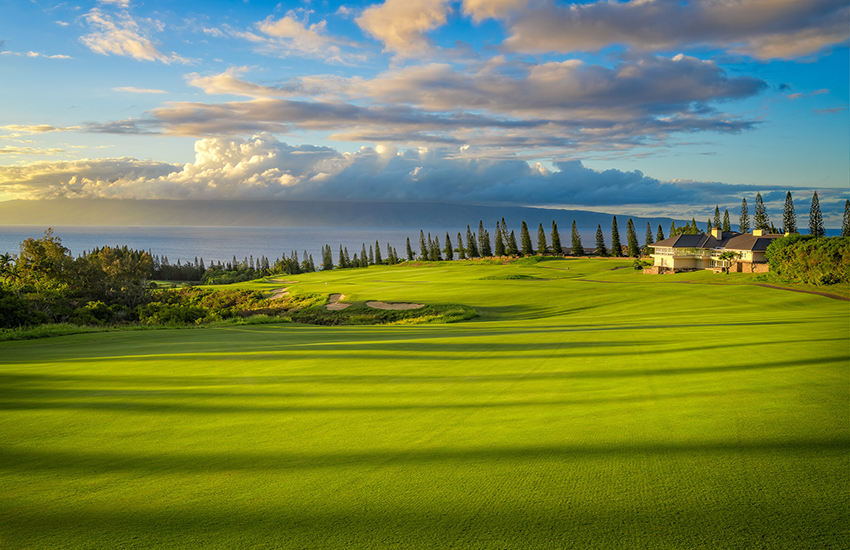 Pack your flip-flops and bathing suits for our next pick…we're headed to Hawaii! Hawaii has long been a popular vacation destination for its welcoming atmosphere, crystal waters, and delicious food. But, did you know the island of Maui is home to 14 golf courses? It's also a PGA TOUR stop and hosts the Tournament of Champions every year at the Plantation Course at Kapalua – one of two courses at Kapalua Golf & Tennis.
Some other popular golf courses on the island include the three designs at Wailea Golf Club, the two tracks at Kāʻanapali Golf Resort, and The Dunes at Maui Lani Golf Course. With lush fairways, jaw-dropping ocean views, and fiery sunsets, it's difficult to imagine a more impressive setting for golf.
10. Kiawah Island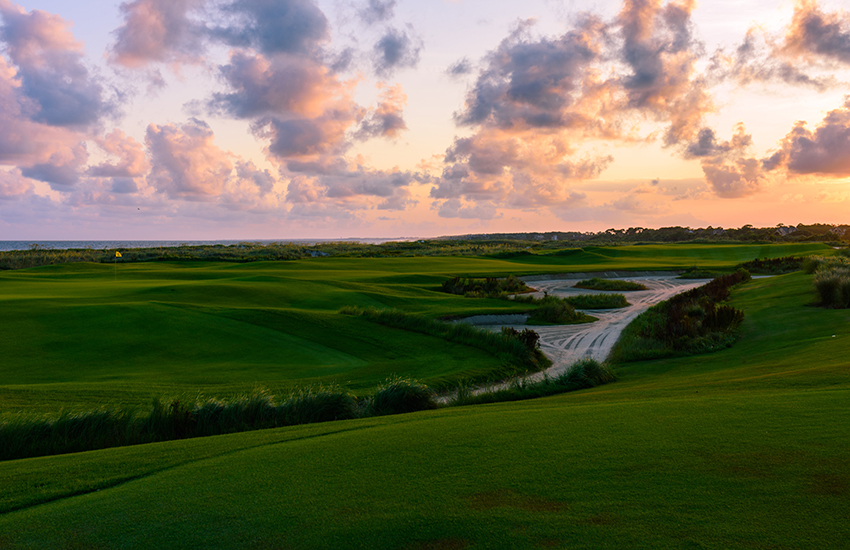 Experience true Lowcountry golf with a trip to the ever-so-enchanting Kiawah Island. It's home to five public golf courses and two private tracks. Visitors to Kiawah marvel at its natural coastal beauty and unmatched quality of golf. Courses include Osprey Point, Oak Point, Turtle Point, and Cougar Point that wind through the Carolina marshland and along the Atlantic coast. The fifth, and most famous golf course, is the Ocean Course at Kiawah Island. It boasts the most seaside holes on a golf course in the Northern Hemisphere and confronts players with a powerful and prevalent ocean wind. The Ocean Course has hosted a pair of PGA Championships (2012, 2021) and the Ryder Cup in 1991.
Kiawah Island is just about 20 miles outside of downtown Charleston, too. So, if you're looking for more lodging and dining options back on the mainland, you'll certainly have an abundance to choose from.
Make this your best year yet and start checking off those bucket list golf destinations to visit in 2023! And let us help you travel there stress-free by shipping your golf clubs and luggage ahead. Learn more or get a free quote today!