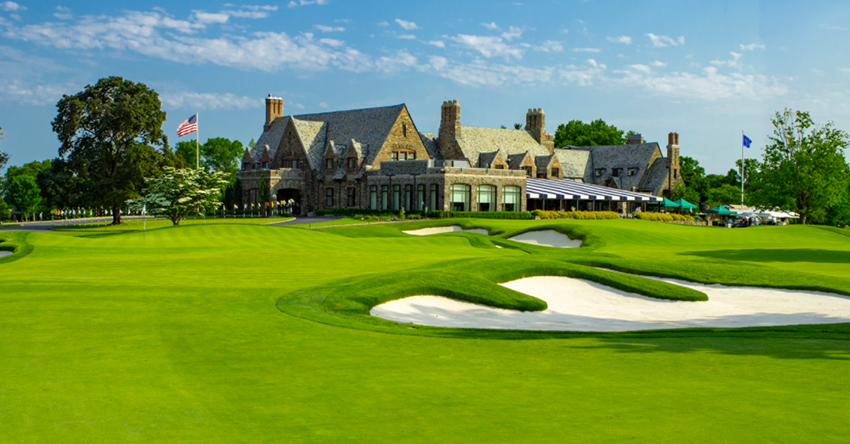 The 120th United States Open Championship (U.S. Open) is finally here and golf enthusiasts around the world couldn't be more eager to tune in. Although the year's second major will lack the presence and excitement of on-course spectators, the hype surrounding this week is sure to endure from the living room of every sports fan. 
Few venues are as timeless and decorated as that of the host for this year's U.S. Open: Winged Foot Golf Club. Designed by Albert W. Tillinghast in Mamaroneck, NY, Winged Foot has challenged players of all levels for nearly a century.
With its crisp tree-lined fairways and rolling greens, it comes as no surprise that the U.S. Open has returned to this coveted masterpiece for the sixth time.
Quick Facts on Winged Foot Golf Club
This year, the West Course is set to a Par 70.

The ninth hole, a 514-yard challenger was converted from a par five to a par four, making it one of the longest par fours in major championship history. 

To add to the difficulty, the par-five 12th hole (640-yards long), is the sixth-longest hole in major championship history.

The pristine West Course has played host to the U.S. Open five times and the PGA Championship once. 

The East Course has hosted the U.S. Women's Open twice and the U.S. Senior Open.
Interesting Stats About The U.S. Open for 2020
The playing field is limited to

144 

players, down from the typical 156.

Local and sectional qualifiers to get into the championship were halted this year. 

On June 24, the USGA introduced a diverse exemption category list to replicate the usual playing field for this major.
Unique U.S. Open Player Storylines
Only 13 Amateurs will be testing their skill against the professionals, 4 short of the 2019 playing field.

Phil Mickelson will make yet another attempt at taking home a career Grand Slam. A victory this week will make Mickelson the oldest golfer to win the U.S. Open and the sixth player to hold a Grand Slam title.

Gary Woodland seeks to defend his title, closing the year out ranked 43rd in the FedEx ranking and 25th in the Official World Golf Rankings. 

Tiger Woods is still looking to add another win to his Major total. A Victory at Wingfoot would make this his 16th Major win, 2 shy of Jack Nicklaus' 18.
How To Watch
Round 1 | Thursday, September 17th
7:30 am – 2:00 pm | Golf Channel

2:00 pm – 5:00 pm | NBC

5:00 pm – 7:00 pm | Peacock Streaming
Round 2 | Friday, September 18th
7:30 am – 9:30 am | Peacock Streaming

9:30 am – 4:00 pm | Golf Channel

4:00 pm – 7:00 pm | NBC
Round 3 | Saturday, September 19th
9:00 am – 11:00 am | Peacock Streaming 

11:00 am – 7:30 pm | NBC
Round 4 | Sunday, September 20th
8:00 am – 10:00 am | Peacock Streaming

10:00 am – 12:00 pm | Golf Channel

12:00 pm – 6:00 pm | NBC