Rolling greens and lofty breezes – your golf getaway doesn't need to be a figment of your imagination. From getting the crew together to making sure all of your gear travels in tip-top shape, there's a lot that goes into bringing the ultimate golf trip to life. However, sending golf clubs and having a time you'll never forget doesn't have to be a pain if you consider these four aspects:
Establish a Budget
You don't always have to dish out thousands to play a couple of great rounds! In the early stages of planning, make sure everyone in your group is on the same page financially so you can determine where you stay, how often you play, your method of travel, and so forth. It's also important to factor in miscellaneous expenses like cart drinks, bellhop tips, clubhouse merch and more!
Location & Time of Year
Playing on the beautiful Hawaiian Islands during mid-summer sounds ideal. But, you probably don't want to spend what may be a once-in-a-lifetime trip sweating through your polo. The same goes for if you're looking to head across the pond (Europe can hit the single digits in the winter.) When should you go? Spring and fall are ideal when looking for a golf-friendly forecast. Just make sure that no matter when you travel, you're prepared for whatever weather may impact your play!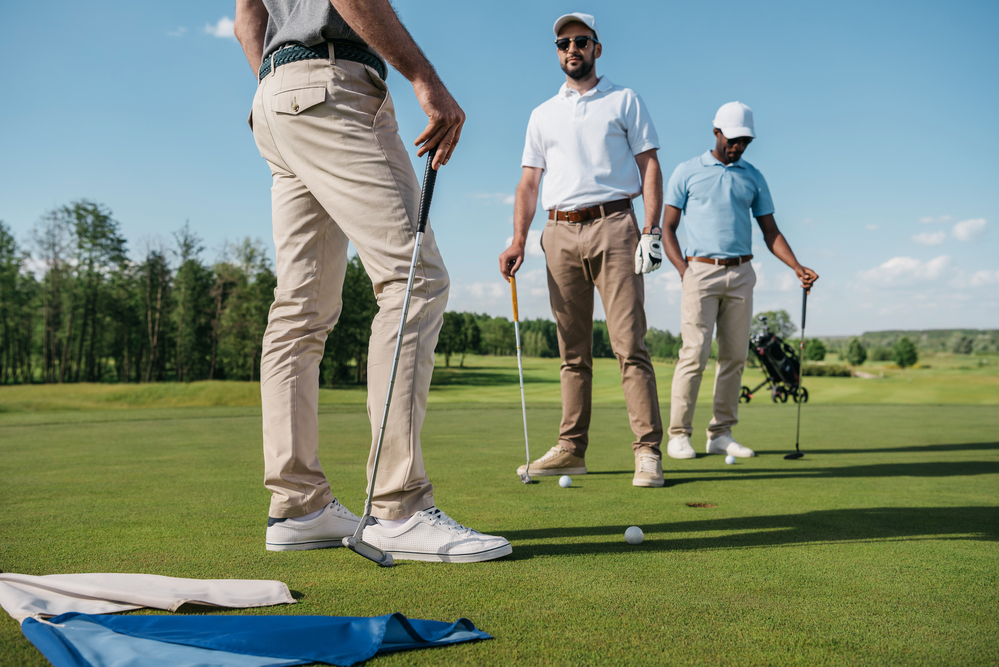 Game Plan
It is essential to have a game plan in mind before you head out on your next golf adventure. Be sure to take care of caddy and golf cart arrangements ahead of time.  Make sure to leave some leeway between commitments and your rounds in case pace of play is slow. This'll ensure that you can have a memorable time without constantly worrying about the time.
Logistics
Travelling with a group of golfers requires a lot of luggage. Luckily, you don't have to get stuck toting your clubs and clothes around airports, hoping that everything shows up where it's meant to be with minimal fees. Ship Sticks is an alternative to traditional transportation methods. All you have to do is schedule your shipment, prep your gear, and let the carrier do the rest! When you show up to your destination, your clubs and luggage will be waiting for your arrival.
Sending golf clubs no longer needs to be a pain!
Don't let the good times wait – opt for sending golf clubs with Ship Sticks! Our reliable shipping services make it a breeze to transport your clubs to your next golf destination. Sign up and ship now!