Golf is a sport adored by many because it is a fun way to initiate a little competition through a game that offers exercise, social interaction and reduced stress (particularly if you are playing well). The beauty of golf is that anyone and everyone can play it – from the young kid hitting balls with his dad to the senior woman trying to stay active and busy in retirement.
Anyone who is interested in golf will tell you that one of the things that make it such an appealing sport is the opportunity it presents to travel to various destinations and beautiful courses around the world. Each one you visit will give you different challenges and scenery, making every round unique and exciting. It's also an excuse to take a vacation or treat a client to a personal, relaxed meeting.
Wherever golf takes you, and whatever reason you play, the traveling aspect of the sport makes it necessary for every player to have the right golf travel bag. Flying or driving with your clubs and accessories requires protection. If you want to play your best on the course, your sticks have to be in good, playable condition, without any travel damage. That's why investing in a quality golf travel bag is a must for any regular golfer.
There are usually two categories of golf bag travel cases – hard cover and soft. Which should you choose? Explore the comparisons below to help you make your decision.
Hard Cover Golf Bags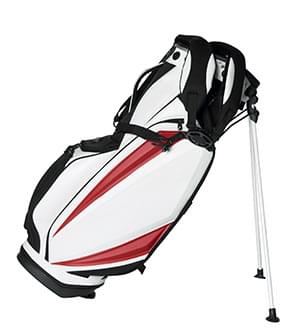 One of the best investments that avid golfers can make is a hard-cover golf bag. The hard bags are solid on the outside to protect from bumps and drops, but also have a soft interior cover to cushion your clubs. The inside fabric should be high quality, flexible and provide ample storage space around all of the clubs. The mix of the hard golf travel cover and the soft cradling interior result in durable protection during any means of travel.
When you are bringing your clubs on a plane or shipping them to your destination, the hard-cover golf bag is ideal, as it can be pulled around the airport and tossed on the airplane without causing damage to the contents. Investing in a hard-cover bag may cost more, but it offers the most protection for your sticks when traveling.
Soft Golf Bags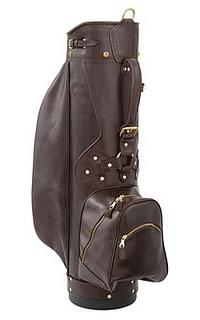 For those golf games within driving distance, a hardcover may not be necessary to keep your clubs in excellent condition. The soft travel bags are usually suitable for golfers traveling short distances without having to leave their clubs in the care of others. Most of these bags have enough space for storing a cart bag and have extra pads inside to provide extra protection for the clubs when in transit. Many soft golf travel bags also have rollers that make it easy to pull them to where you want to go.
Choosing the Best Golf Travel Bag
When deciding which travel golf bag style is right for your game, consider where you play, how you play and what you need on the course. If golf trips aren't typical for you and you just play the local courses, a hard-cover golf travel bag may not be necessary. On the contrary, if you are traveling to a new course every weekend, you will likely want the extra protection a hard bag provides.
But durability is not the only factor to consider when choosing a travel golf bag. A serious golfer knows that a round of golf requires more than the clubs. Your golf bag travel case should be spacious and organized enough to hold other necessary gear. Packing your golf bag for 18 holes means bringing items such as:
Golf towels
Tees
Ball markers
Hats
Shoes
Gloves
Extra balls
Other attire (in case the weather changes as you approach the green at 10)
With this in mind, purchase a golf travel bag with organizational dividers for the clubs, padded straps to make carrying it around the course easier and more comfortable, durable material to withstand unexpected weather changes, and enough pockets to hold your golf accessories. You will also want to consider the weight of the bag – if it is heavy before you add your clubs and other items, it will be even heavier when it is fully stocked. If you plan to walk a course, this should be a major determining factor in deciding which bag to get.
Travel Like a Pro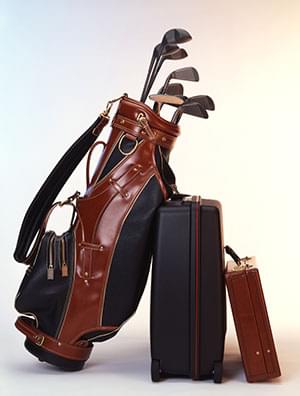 When traveling by plane for a golf trip, make sure you know how to pack your golf bag like a pro. Even if you buy the best golf travel bag on the market, it's important to carefully pack and prepare it for your time on the links. Whether you decided on a hard case or soft travel bag, make sure you get one that is well-made and durable. Weigh golf bag travel cases before arriving at the airport to ensure they are no extra fees for overweight baggage. It's also a good idea to lock the case, so it doesn't pop open during turbulence. If you have a lot of non-golf-related items to pack for your trip, save some space in your suitcase and throw some clothing items around your clubs for extra padding. It gives your clubs a little more protection and lightens your other bag at the same time.
These tips will make traveling with your golf clubs a little easier, but if you want to travel like a pro, ship your sticks to the course ahead of time. You will still need a quality travel golf bag, but you can eliminate all of the hassles of checking your clubs at the airport. With Ship Sticks, we will handle all of the logistics to get your bag to your golf resort by the time your plane arrives, preventing you from having to lug your oversized baggage back and forth.
So the next golf trip you plan, start by getting the best golf travel bag for you. Then, schedule Ship Sticks to pick it up before you leave and meet it at your destination.