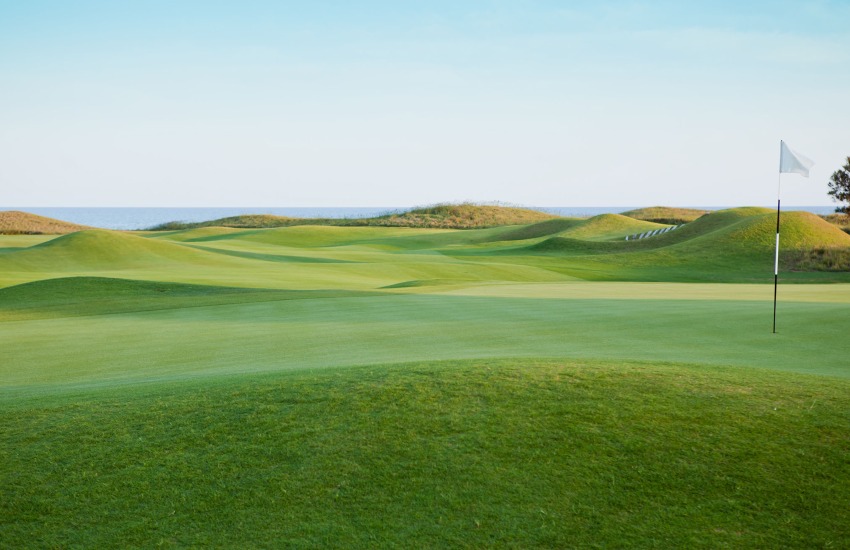 Traveling during the holiday season often means tackling delayed flights, lost baggage, and large crowds at the airport. But, we're here to ensure your holiday golf vacation includes none of these things! Avoid the double-bogeys of golf travel this holiday season with our tried-and-tested expert tips.
How to Travel Stress-Free for the Holidays
1. Ship your golf clubs & luggage ahead
What if your holiday getaway didn't include carrying, checking, or claiming baggage? With Ship Sticks, it can be just that easy.
We make it easy to ship your golf clubs and luggage directly to your destination so you can avoid airport chaos. Just pack your bags as you normally would for airline travel and we'll handle the rest. Have your bags collected from your residence, business, hotel, or pro shop, and travel stress-free to your destination.
Each shipment comes with complimentary insurance, real-time tracking, an on-time delivery guarantee, and access to our dedicated customer support team seven days a week. Golf travel has never been this easy!
2. Invest in a durable travel bag or case
A durable soft travel bag or hard case is crucial to ensure your golf clubs stay protected on your vacation. If you opt for shipping your golf clubs versus taking them on the plane, you may also package your golf clubs in a box. 
In addition to a soft travel bag or hard case, be sure to include packing paper or bubble wrap inside of your golf bag to protect the contents. If applicable, remove the clubhead from your driver as well and store it in a pocket of your bag to avoid any breakage.
3. Book direct, morning flights
The winter season often results in delayed flights due to snow, ice, etc. So, when possible, it's crucial to book direct flights. Avoid the chaos of a layover and the potential for delayed baggage or missing the flight altogether.
In addition to booking direct, consider opting for the early morning flight to set yourself up for success. While the 5:00 am wake-up call may not seem like the best start to your holiday golf vacation, your flight will be less likely to be impacted by delays or mishaps at other airports. If your flight is delayed or canceled for any reason, you'll also have plenty of time left in the day to make alternate arrangements if need be.
4. Avoid peak tee times
With snowbirds headed south during the winter months for golf travel, tee times can be hard to come by at certain courses. So, rather than spending a small fortune on an early-mid morning tee time, consider booking twilight rounds. Golf courses are typically less crowded at this hour and tee times tend to be much more affordable. Plus, you'll still have the better part of the day to enjoy other activities before your round of golf. 
5. Look for golf packages
For the best bang for your buck, consider booking a golf package! Courses across the country offer winter golf packages that often bundle golf, accommodations, dining, and more. Opting for a golf package as opposed to booking all of these elements separately can oftentimes result in significant savings. Already have a destination in mind? Consider contacting or researching resorts/courses in the area to peruse available packages.
Before jetting off on your golf getaway, don't forget to ship your golf clubs ahead, book those morning flights, and research available golf packages in your destination. We'll see you on the first tee!