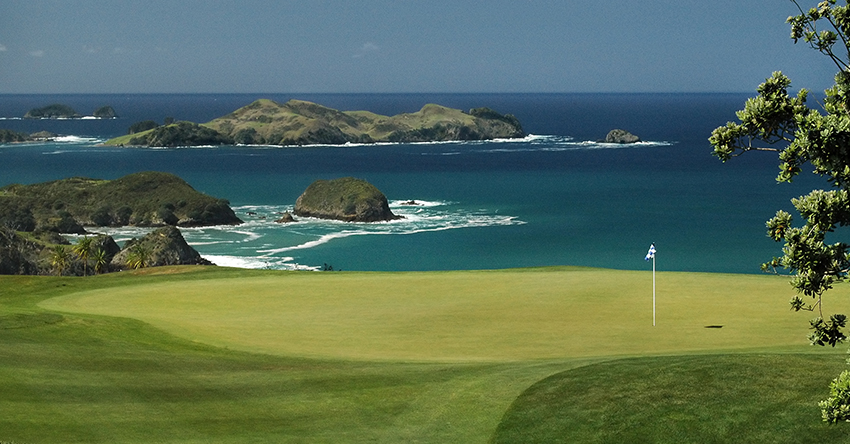 The best golf trips on a budget provide the ultimate combination of affordability and quality. If you're an avid golfer, chances are your years of teeing it up all over the nation have taught you a few ways to save additional dollars on your golf trip. Whether it's traveling outside of peak season or taking advantage of a stay & play golf package, there are several ways to travel extravagantly while remaining money-conscious. 
While some world-famous courses will require you to pay an arm and a leg for a round of golf, we've found the destinations where you can experience that same high-end quality for half the price. These are the destinations for the best golf trips on a budget.
5 Destinations for the Best Golf Trips on a Budget
1. Myrtle Beach, South Carolina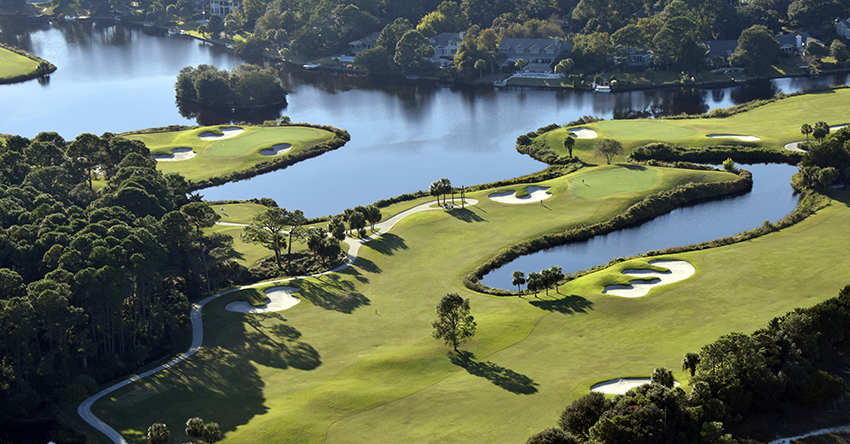 Myrtle Beach is truly one of the top locations for the best golf trips on a budget. Whether you're traveling with the family or a group of buddies, the city's 100 premier golf courses are undoubtedly the most economical spot to tee it up in the southeast. A host of golf packages are available, too. Some combine golf with accommodations, while others may include free lunch with each round or a gift card to use in the pro shop.
As the "golf capital of the world" and the "birthplace of the golf package," almost any course in Myrtle Beach is sure to deliver on affordability and great golf. Some of the best golf trips on a budget include resorts like Legends Golf Resort and Barefoot Resort & Golf that offer the greatest variety of stay & play packages.
With 60 miles of coastline along the Grand Strand and some of the best low-country golf in the nation, Myrtle Beach is one of the best golf trips on a budget. Nearby Hilton Head, SC and Wilmington, NC are top golf spots in the region, too.
2. Orlando, Florida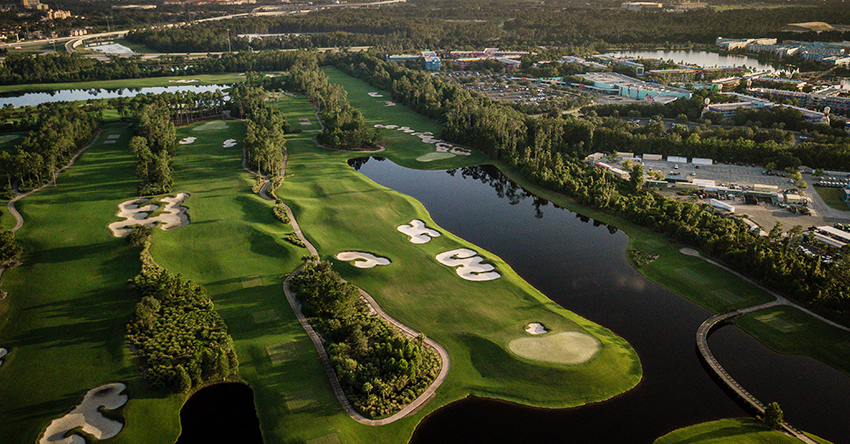 Check Florida off of your golf bucket list with a trip down south to Orlando. With plenty to offer on and off the fairways, Orlando is one of the best golf trips on a budget. The city boasts nearly 200 golf courses, and a comfortable year-round climate ensures you can play them any day of the week.
The key to finding budget-friendly golf in Orlando is traveling at the right time. Late autumn and all of the winter season are when courses see the most traffic from snowbirds. So, you're likely to shell out a few extra dollars if visiting from October to May. If you can withstand slightly hotter temperatures, the summer season is the most affordable time to hit the links in Orlando.
Dubsdread Golf Course and Orange County National are two of the best golf trips on a budget. Dubsdread, the oldest course in Orlando, once hosted golfers like Sam Snead and Ben Hogan. Now, you can easily snag a tee time for less than $50. Orange County National is certainly more expensive to play, but the resort boasts on-site accommodations and two championship courses. For the best golf trips on a budget, Orlando is a serious contender.
3. San Diego, California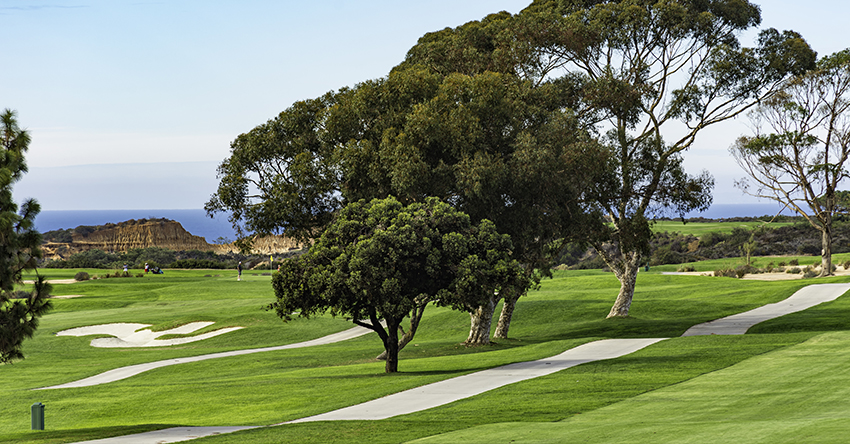 As with any of the best golf trips on a budget, San Diego has an array of courses for every golfer. If you're open to splurging on one round, Torrey Pines Golf Course is an excellent option. Located in La Jolla with sweeping ocean vistas, the course has hosted several PGA TOUR Events and is certainly worth playing if you can afford to. Omni La Costa Resort & Spa is a great spot to splurge, too.
Back to more reasonably priced courses, Coronado Golf Course is arguably one of the best golf trips on a budget. Nestled along the shores of the San Diego Bay, Coronado offers stunning views and challenging golf for around $50 that would most certainly cost $150+ anywhere else.
4. Robert Trent Jones Golf Trail, Alabama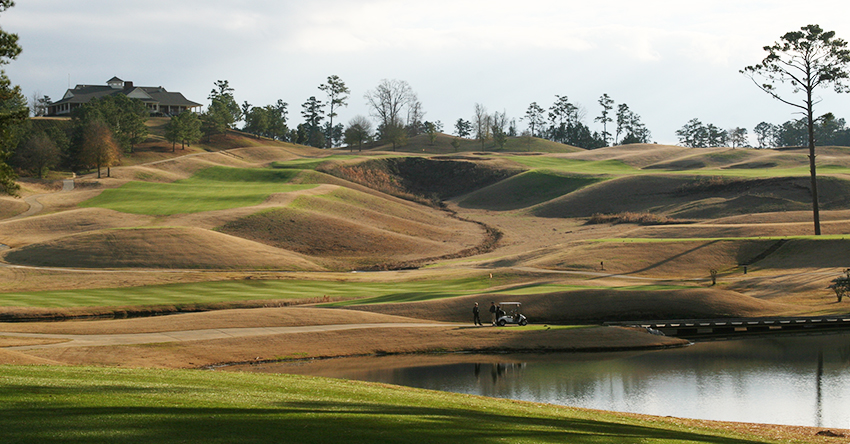 Specials, packages, memberships, and more – the Robert Trent Jones Golf Trail is easily one of the best golf trips on a budget. With almost 500 holes of world-class golf across 11 different locations in Alabama, RTJ Golf Trail is the whole package and then some.
The Trail makes it easy to custom build a golf package based on your needs in both affordability and preferred style of golf. You can pick what courses you want to play, when you want to play them, and receive discounted hotel package rates. Alabama's RTJ Golf Trail also offers seasonal specials that may include unlimited golf, a free round of golf, or a host of other promotions.
5. Harbor Springs, Michigan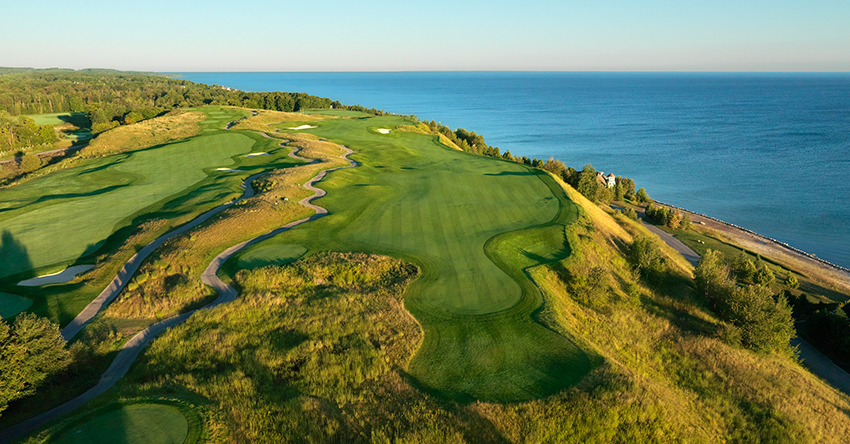 Incredible golf packages with serious savings are one of many reasons golfers flock to the premier golf resorts of Northern Michigan. The most popular of these best golf trips on a budget is BOYNE GOLF. The resort boasts ten, championship-level golf courses that offer extraordinary scenery and challenge all facets of your game.
The golf packages at BOYNE are just as impressive as the courses. With too many to count on two hands, packages are available for every budget. Whether you're looking for a single round or unlimited golf, a wide array of stay & play packages allow you to design your own golf vacation, making BOYNE one of the best golf trips on a budget.
---
From coast to coast, the best golf trips on a budget are the ideal way to enjoy an incredible golf vacation while keeping your wallet happy. For added savings and convenience on your golf vacation, ship your golf clubs and luggage directly to the first tee. Bypass baggage claim and crowded areas of the airport when you ship ahead. Get a FREE quote today or learn more about the service.