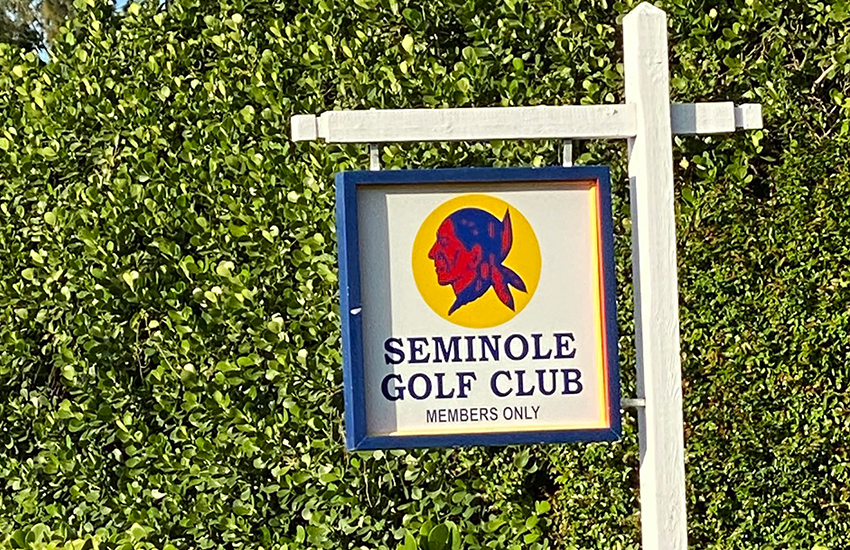 As courses begin to welcome members and guests into their hospitality, golf enthusiasts and sports fanatics around the globe anticipate the first televised golf event in 66 days. And, what better host than the very exclusive, historic Seminole Golf Club?
Behind the Scenes at Seminole Golf Club
Lineup
According to the Official World Golf Rankings, Rory McIlroy sits at (#1) and Dustin Johnson (#5).
The proclaimed underdogs, Rickie Fowler (#27) and (#110) Matt Wolff, who shocked fans in his first PGA Tour victory at last year's 3M Championship, will create a unique matchup.
Wolff, known for his one-of-a-kind swing is a great addition to Fowler's team.
SEMINOLE GOLF CLUB
So, what's so unique about the esteemed Seminole Golf Club? Ask any golf ever and the answer is, "the mystique". The exclusive course is one of the most un-seen and one every golfer longs to play.
Designed by Donald Ross back in 1929, Seminole ranks #12 on the most recent rankings by Golf Digest in 'America's 100 Greatest Courses' list and #12 on Golfweek's 'Top 200 Classic Courses' list.
Nestled next to the Atlantic Ocean, this course is one of the very few with wide-range ocean views in Florida. Needless to say, the players are going to have their hands full with the challenging elevation changes found throughout the course. 
More On The Charity Event
The playing field consisting of Rory McIlroy and Dustin Johnson will play for the American Nurses Foundation. And, the team of Rickie Fowler and Matt Wolff are playing for the CDC Foundation. The event, sponsored by UnitedHealth Group is centered around a $3 million effort in wake of the coronavirus pandemic. 
---
Event Info
Event Name: TaylorMade Driving Relief Skins Game
Date: Sunday, May 17 
Time: 2-6 p.m. ET
Location: Seminole Golf Club in Juno Beach, FL
How To Watch: 
Game: Four-Ball Skins Game
Odds: 
Rory McIlroy/Dustin Johnson (-240)
Rickie Fowler/Matthew Wolff (+180)
---
For those who haven't teed it up at the Donald Ross masterpiece (that's probably most of you), May 17th will be the closest anyone will get to Seminole Golf Club, unless you know a member. Mark it down on your calendar if it isn't already. 
If you're a true golf fan, you're probably more interested in the course than the matchup and format even if the players involved are nothing to scoff at. We're just thankful live sports are back and getting to watch some of the best players in the world play on hallowed, rarely seen grounds is just a bonus.