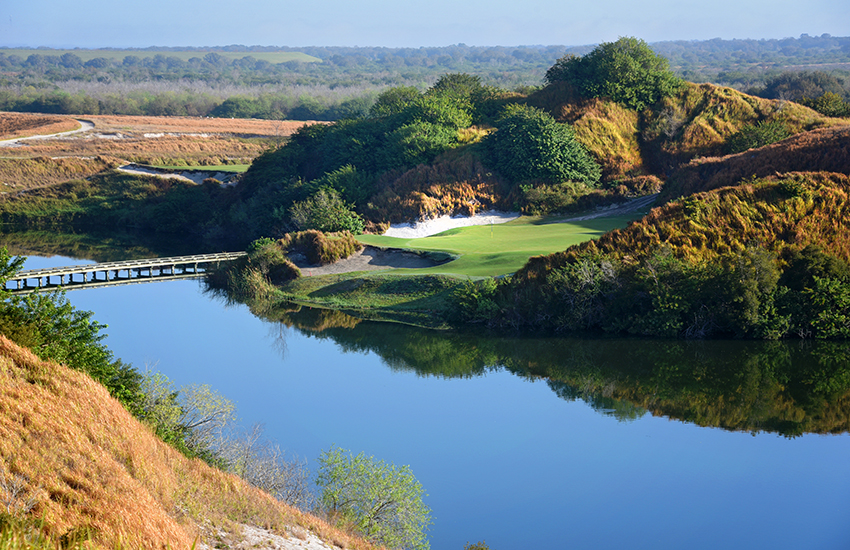 Having spent several years studying the links of the British Isles, and even a brief time caddying at St. Andrews, it's easy to see why many of Tom Doak's designs draw comparisons to links courses across the pond. That's not to say his style is limited to links, as his parkland and heathland designs have been equally as successful. In fact, Doak boasts half a dozen courses ranked among the top 100 in the world – which you can read more about below.
Best Tom Doak Designs
1. Pacific Dunes
Bandon, Oregon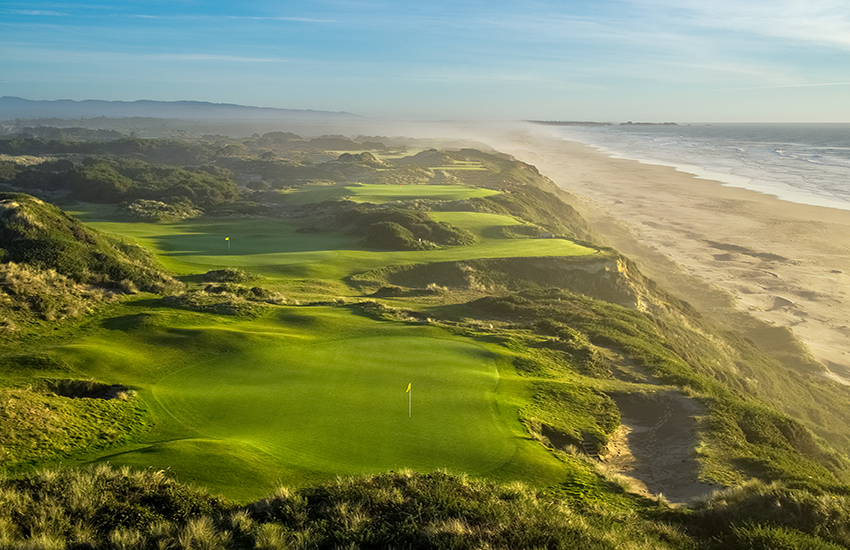 The best golf course designs celebrate the natural landscape as opposed to changing it entirely. And Tom Doak's design at Pacific Dunes does just that. In fact, what you see today when you play Pacific Dunes is much of what was already there prior to its opening in 2001. That includes sweeping 60-foot sand dunes, natural bunkering, and rippling fairways all along the stunning Oregon coast.
2. Tara Iti
Mangawhai, New Zealand
Tara Iti is relatively new to the global golf scene, but it's far from unfamiliar. But because of its location on the other side of the world, it does carry a certain sense of mystique. The course opened in 2015 and debuted at a whopping No. 6 on Golf Digest's "World's 100 Greatest Courses." The private club draws comparisons to the links-inspired designs in New York and at Bandon Dunes. The golf course was originally built solely for friends and family of the property owner, Richard Kayne, who quickly realized he needed to share Doak's gem with the rest of the world.
3. Medinah Country Club, Course One
Medinah, Ilinois
From the clubhouse to the three 18-hole tracks, Medinah Country Club is truly a beauty to behold. And with the design of Course One at the famed golf mecca, Tom Doak added another fabulous course to his resume. Course One leaves little room for distraction as each hole poses a new set of challenges.
4. Streamsong Resort, Blue Course
Bowling Green, Florida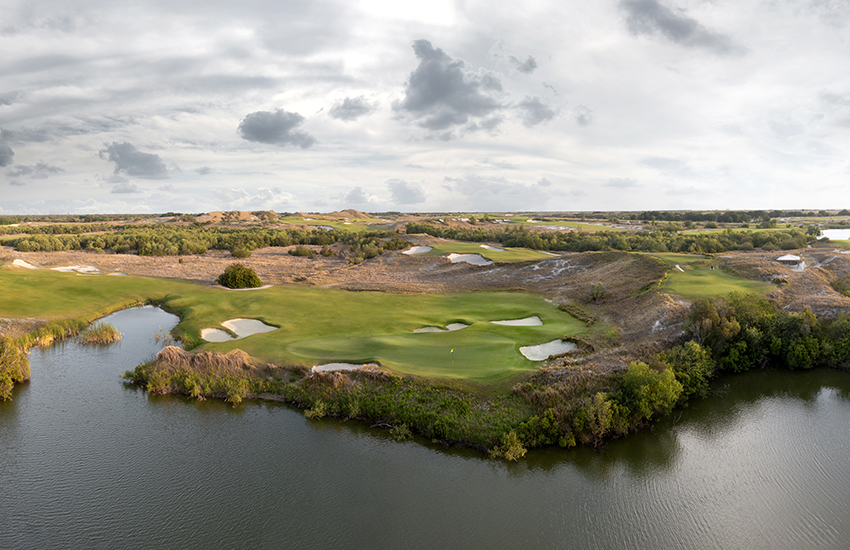 Located in Central Florida, the Blue Course at Streamsong Resort occupies a truly stunning, and exceptionally unique, piece of real estate. In fact, Doak himself described it as " such a good piece of land for golf" – most notably because of the contours of the landscape that are different from anywhere in Florida or the nearby Carolinas.
5. Old Macdonald
Bandon, Oregon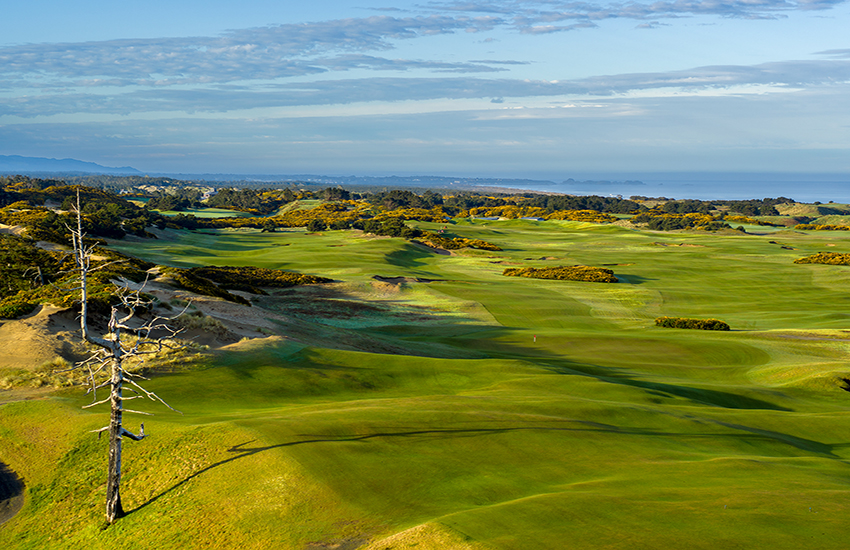 Named after and inspired by golf course architect Charles Blair Macdonald, Tom Doak and Jim Urbina joined together to create another stunning addition to the Bandon Dunes collection. Risk-reward shots, challenging bunkers, jaw-dropping views of the Pacific – Old Macdonald truly has it all.
6. Sebonack Golf Club
Southampton, New York
In conjunction with Jack Nicklaus, Doak created one of the nation's top golf courses: Sebonack Golf Club. Sebonack covers roughly 300 acres along Long Island's Great Peconic Bay and Cold Spring Pond. Using the natural undulations and contours of the land, Sebonack almost appears as though it created itself. Some of its neighboring courses include National Golf Links of America and Shinnecock Hills Golf Course – some unquestionably good company.
7. Ballyneal Golf and Hunt Club
Holyoke, Colorado
Links golf in Eastern Colorado? It may not sound possible, but Tom Doak worked his magic at the beautiful Ballyneal Golf and Hunt Club. As with any authentic links-style design, the course is most known for its blanket of sand dunes, firm fairways, and gusty winds. What truly sets Ballyneal apart is its unwavering commitment to offering golf in its truest form which is why you'll not find any tee markers on the course.
8. Barnbougle Dunes
Bridport, Tasmania, Australia
Barnbougle Dunes Golf Links, designed by Tom Doak and Mike Clayton, is located on the rugged northeast coast of Tasmania, an island state of Australia. It was built on a former potato farm along Tasmania's northeast coast. Today, it celebrates the traditions of Scottish and Irish links with wide fairways, undulating greens, and dramatic sand dunes.
9. Cape Kidnappers Resort
Napier, New Zealand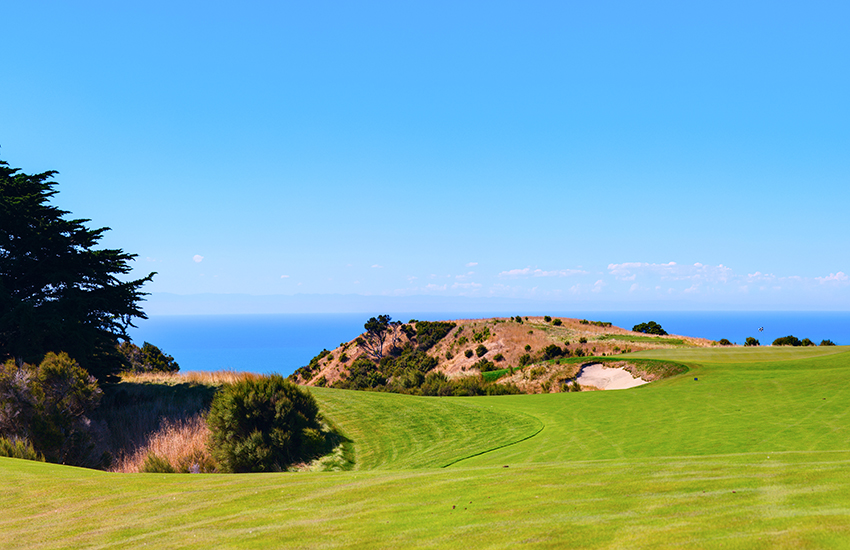 Cape Kidnappers is one of Doak's most stunning designs. It's perched atop towering oceanfront cliffs with sea views visible from every hole. Completed in 2004, the course boasts firm fairways, fast greens, and deep bunkers for the ultimate challenge.