The U.S. is home to some of the most revered golf resorts in the world. And the nation's varied topography from coast to coast produces some of the most visually stunning, physically challenging, and rewarding golf courses you'll ever play. While there are dozens too many to count on one hand, these are some of the top golf resorts you'll love to play time after time.
Golf Resorts Too Good Not to Love
1. Pinehurst Resort
Pinehurst, North Carolina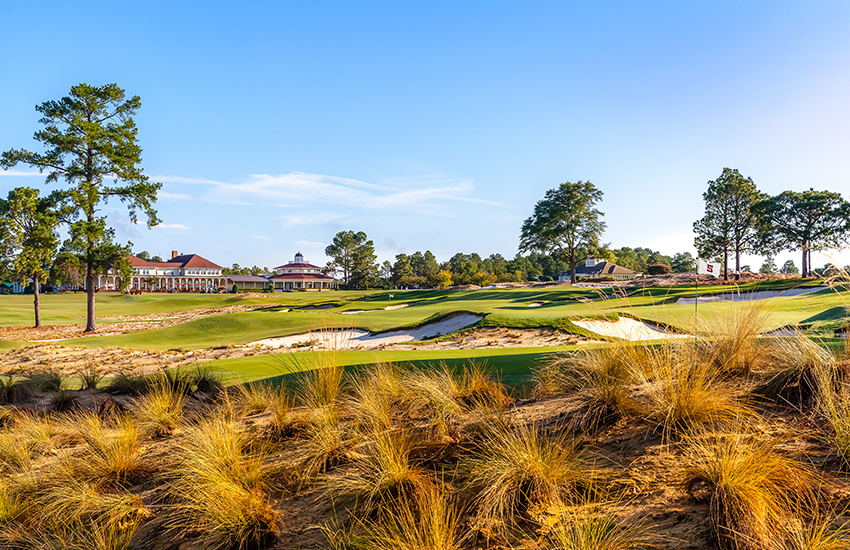 As one of the top golf resorts you'll love to play, every addition and evolution of Pinehurst Resort comes another new reason to visit again. The championship legacy of the U.S. Open's First Anchor Site at Pinehurst No. 2 and the redesigned masterpiece of Pinehurst No. 4 by Gil Hanse are just two of nine golf courses to experience at Pinehurst. After testing your game there, grab a few wedges and enjoy a loop on The Cradle, our 789-yard short course.
Off the course, indulge in an array of craft beers brewed on-site at Pinehurst Brewing Co., or relax with your buddies in one of the fully renovated Manor Inn's hospitality suites. As one of the top golf resorts you'll love to play, there's always something new to enjoy at Pinehurst Resort.
2. Cabot Cape Breton
Inverness, Nova Scotia, Canada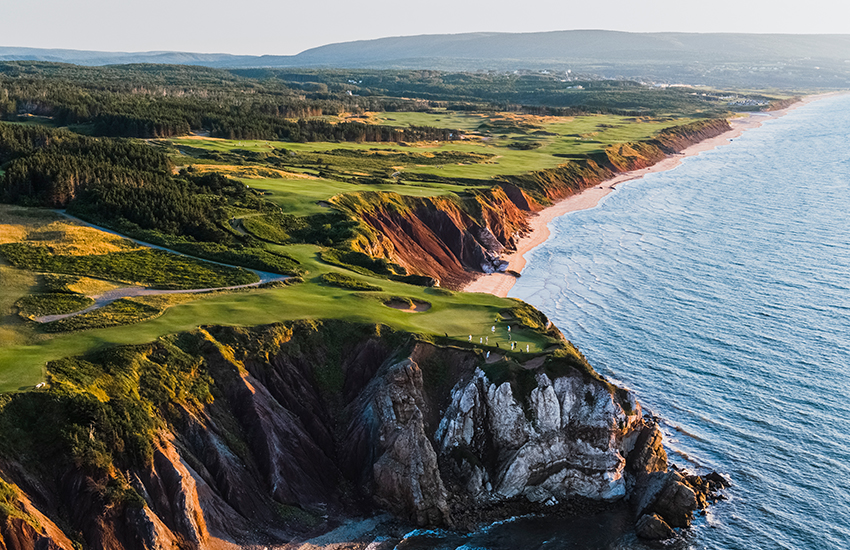 Located along over a mile of sandy beach on the coast of Cape Breton, Nova Scotia, Cabot Cape Breton features exhilarating golf as one of the best golf resorts you'll love to play. With two acclaimed World Top 100 courses, 72 rooms of award-winning accommodation, 19 upscale Golf Villas, and exquisite dining in three on-site restaurants, Cabot is intended to excite and inspire at every turn.
New for 2021, Cabot's Rod Whitman designed short course, The Nest, will celebrate its official grand opening, rounding out Cabot Cape Breton's golf offerings alongside Cabot Cliffs and Cabot Links.
3. Destination Kohler
Kohler, Wisconsin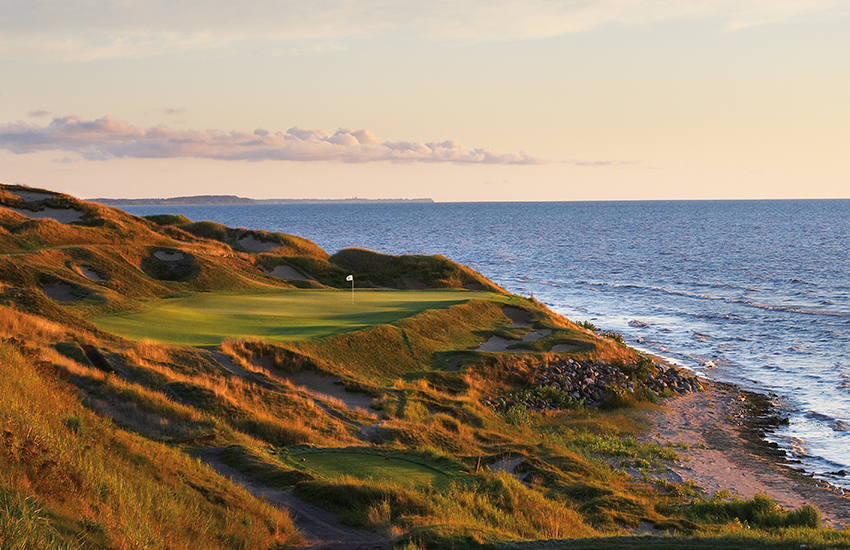 Situated two-and-a-half hours north of Chicago in the Village of Kohler, Wisconsin, Destination Kohler epitomizes world-class luxury and is one of the top golf resorts you'll love to play. The only Forbes Five-Star and AAA Five-Diamond rated resort-hotel in Wisconsin, Destination Kohler boasts elegant rooms outfitted with the finest Kohler plumbing products. The resort also offers 15 distinct dining establishments and award-winning, championship golf courses: Whistling Straits® and Blackwolf Run®. The courses have hosted three PGA Championships, the U.S. Senior Open, two U.S. Women's Opens, and the 2021 Ryder Cup.
In June, Destination Kohler will open The Baths of Blackwolf Run®, a 10-hole par-3 course that will also feature a two-acre putting course, food and beverage service, and special event capability.
4. Bandon Dunes Golf Resort
Bandon, Oregon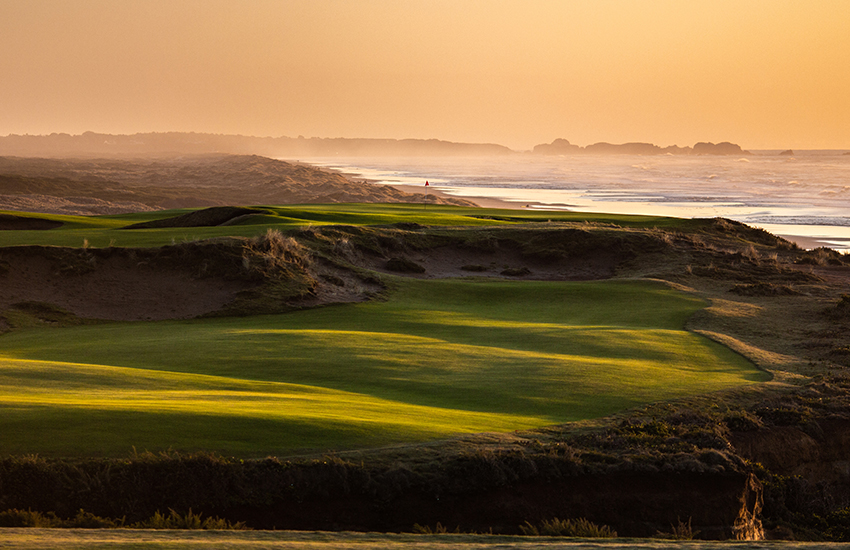 Bandon Dunes Golf Resort is one of the most popular golf resorts you'll love to play. The traditions of a timeless game thrive on Oregon's rugged coast, celebrated as they have been since Bandon Dunes Golf Resort first opened in 1999. With the addition of Sheep Ranch in 2020, six distinctly unique courses have been conceived in harmony with the natural environment. They combine with all the essential elements to reveal a fresh golf experience steeped in the links traditions. The soul of the game resides here. Sweeping, untamed dunes roll to the sea. Players walk. And at the end of the day, gracious hospitality comforts each guest like a warm, friendly embrace. This is golf as it was meant to be.
5. Sea Island Resort
Saint Simons Island, Georgia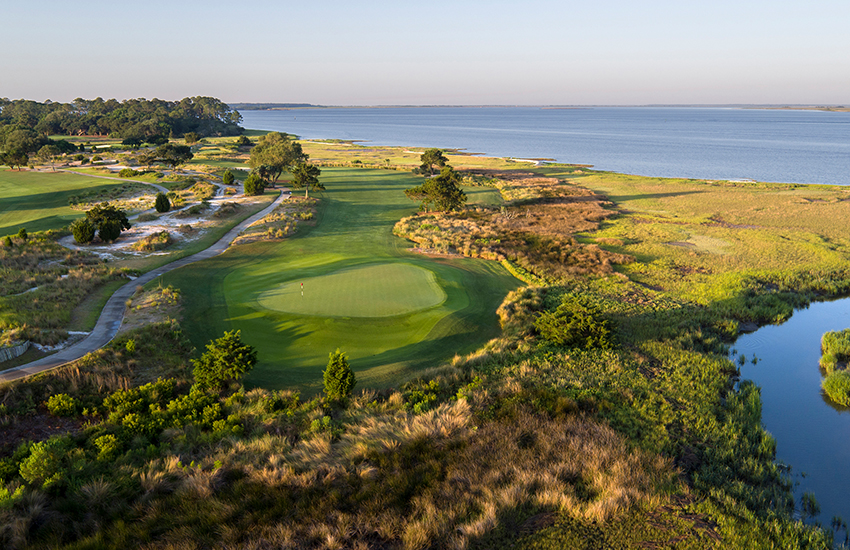 One of the southeast's premier golf resorts you'll love to play, Sea Island's expansive campus on Georgia's coast is surrounded by ocean, river, and marsh. Not only is the resort a perfect backdrop for an exceptional array of outdoor activities, but it's one of the most sought-after golf resorts you'll love to play. Sea Island is the only resort in the world to receive four Forbes Five-Star awards for 12 consecutive years. The resort also offers three championship courses and an array of accommodation options including private cottages as well as hotel rooms and suites.
Many agree Sea Island is one of the most prestigious golf resorts you'll love to play. And more than a dozen touring professionals live, play, and/or train there. The resort's two courses, Seaside and Plantation, are home to the annual RSM Classic, a PGA TOUR FedEx Cup event, and the new 17,000-square-foot Golf Performance Center.
6. Sand Valley Golf Resort
Nekoosa, Wisconsin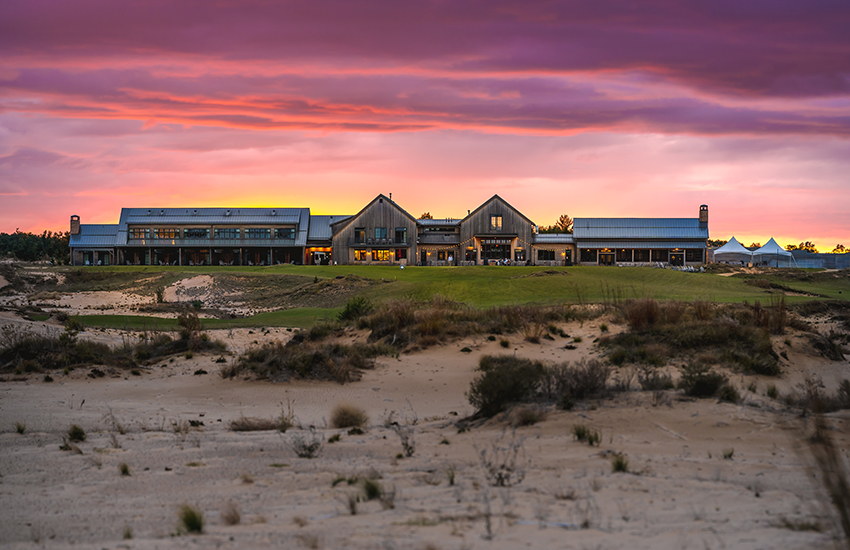 Located in the prehistoric, tumbling sand dunes of central Wisconsin, Sand Valley offers three unique golf experiences modeled after the Heathland golf courses of London. With the first two courses by Coore & Crenshaw and the third course, Mammoth Dunes, designed by David McLay Kidd, Sand Valley is one of the top golf resorts you'll love to play. Golfweek recently ranked Mammoth Dunes (no. 12) and Sand Valley (no. 14) in the "Top 200 Resort Courses in the U.S."
---
No matter where the fairways take you, enjoy hassle-free travel to the golf resorts you'll love to play when you ship your golf clubs and luggage ahead. Shipping ahead will allow you to travel hands-free through the airport while bypassing long lines at bag check and baggage claim. Learn more or start shipping to these golf resorts you'll love to play today.