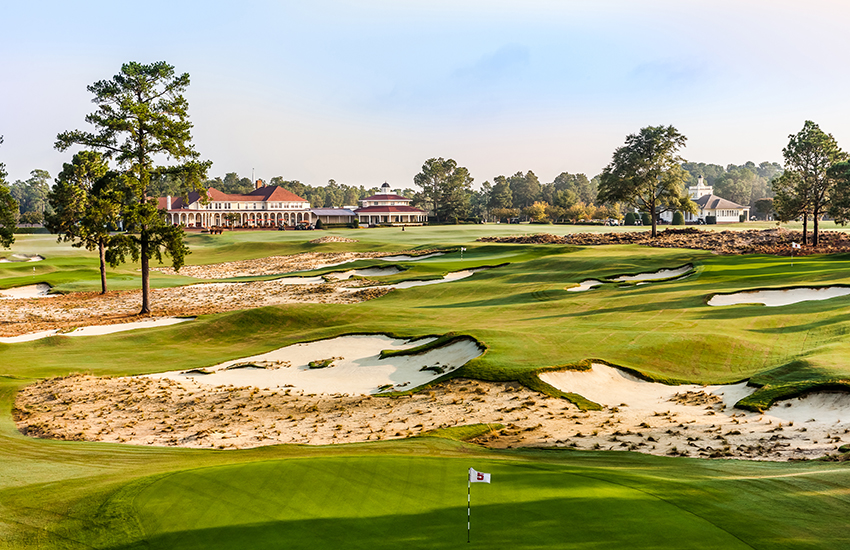 In a game that's becoming increasingly focused on distance and power, par-3 courses are a much more approachable test for families, kids, and average golfers. And thanks to their recent rise in popularity, par-3 courses have become much more than an afterthought.
There's something about the intrinsic festive atmosphere of short courses that lends itself to an even more creative design with even more flair. With designers like Hanse, Nicklaus, and Coore & Crenshaw all hopping on the par-3 train in the last decade, it's become a popular addition to golf resorts across the globe. So grab your wedges and your flatstick – we're headed to the best golf short courses in North America.
Best Golf Short Courses You Must Play
1. Bandon Preserve at Bandon Dunes Golf Resort
Bandon, Oregon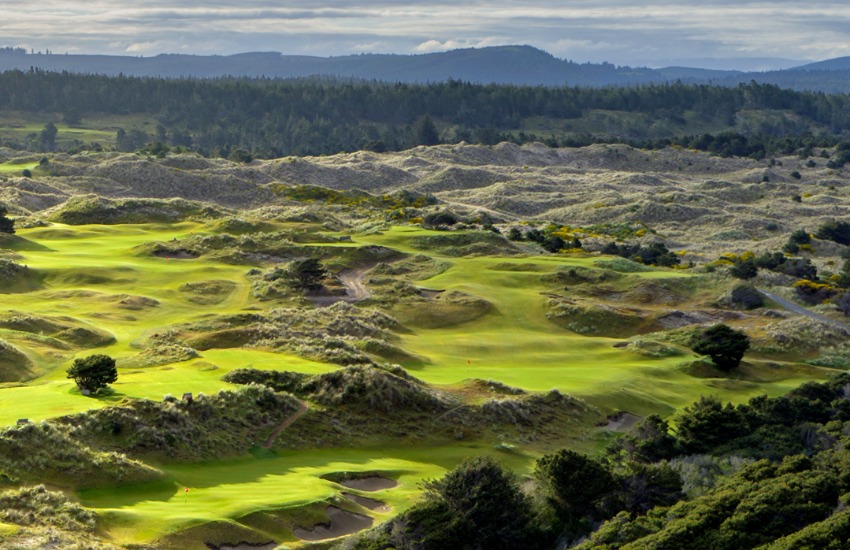 Bandon Dunes' slogan is "golf as it was meant to be." But at its short course, Bandon Preserve, it really should be "golf for a good cause." Opened nearly a decade ago, this Coore & Crenshaw design features 13 holes of non-stop fun along with those unmatched views of the Pacific that Bandon is known for. But, Bandon Preserve isn't just another short course. All proceeds from Bandon Preserve go directly to the Wild Rivers Coast Alliance, an organization dedicated to the conservation, community, and economy of the southern Oregon Coast.
2. The Cradle at Pinehurst Resort
Pinehurst, North Carolina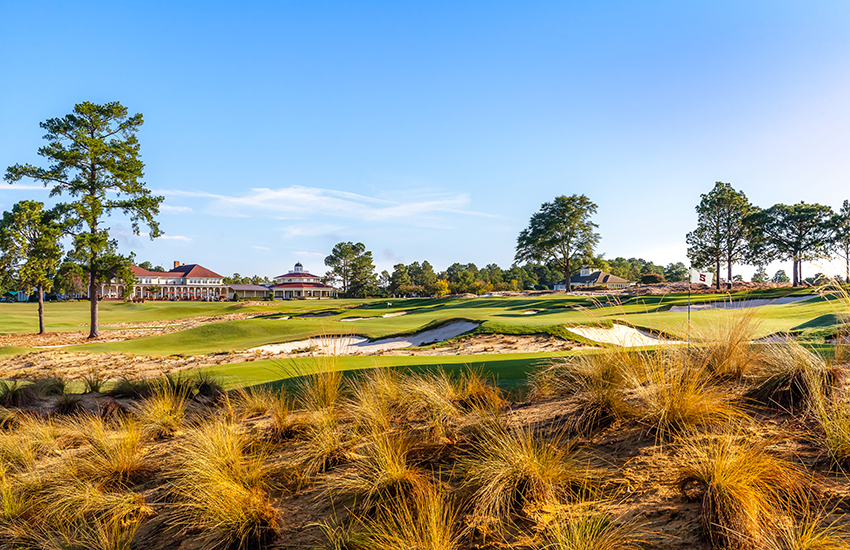 Kick-off your shoes, pop open a beer, and turn up the music – we're in the Sandhills of North Carolina with our next pick. If a round on Pinehurst's No. 2 left you feeling less-than-confident in your golf game, 1) you're not alone and 2) head over to The Cradle to turn that frown upside down. The nine-hole par-3 course was designed by the legendary Gil Hanse in 2017. And at a golf resort steeped in history and tradition, The Cradle, in all its untraditional charm, completes the balance of serious golf and simply playing for fun.
3. Roundabout Short Course at Streamsong Resort
Bowling Green, Florida
There's really not a roundabout way to play the Roundabout Short Course. Perhaps that's why the name is so fitting. The 7-hole track is an excellent way for players to settle into the style of golf at Streamsong Resort. Holes vary in distance between 65-150 yards depending on the day, but you get to pick how you play. Tee stakes provide an indication of the general area in which you're to tee off and numbered flags eventually get you back home.
4. The Sandbox at Sand Valley
Nekoosa, Wisconsin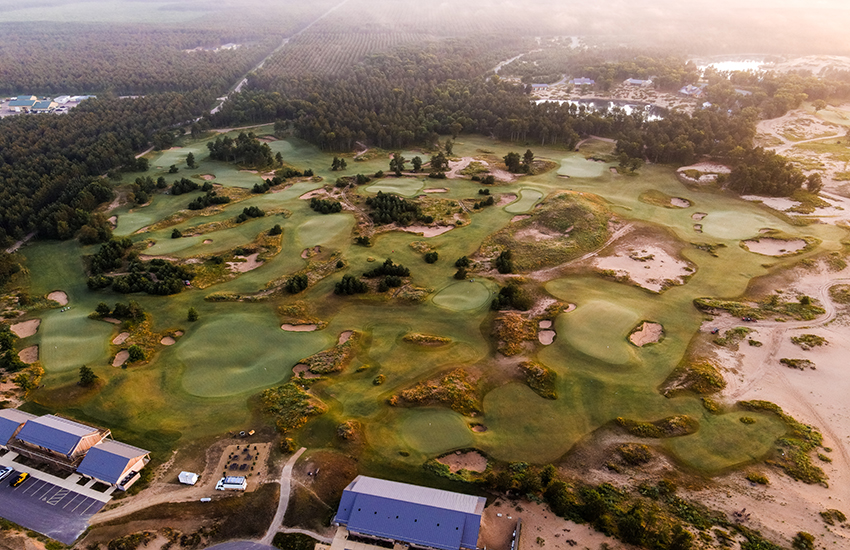 This is one sandbox that isn't just for kids! This 17-hole short course, designed by Coore & Crenshaw in 2018, truly showcases the landscape of central Wisconsin. The rolling hills and mounds are routed through a restored sand prairie making for one of the most unique settings for a par-3 course. And because the Sandbox is all about fun, players can expect to battle challenging green complexes like a biarritz, double plateau, lion's mouth, and a redan.
5. The Baths of Blackwolf Run at Destination Kohler
Kohler, Wisconsin
Few par 3 courses have water. Even fewer have four water hazards! Named after Kohler Co.'s 100+ years of bathing design excellence, The Baths of Blackwolf Run is a 27-acre short course featuring 10 holes.
6. The Hay at Pebble Beach Resorts
Pebble Beach, California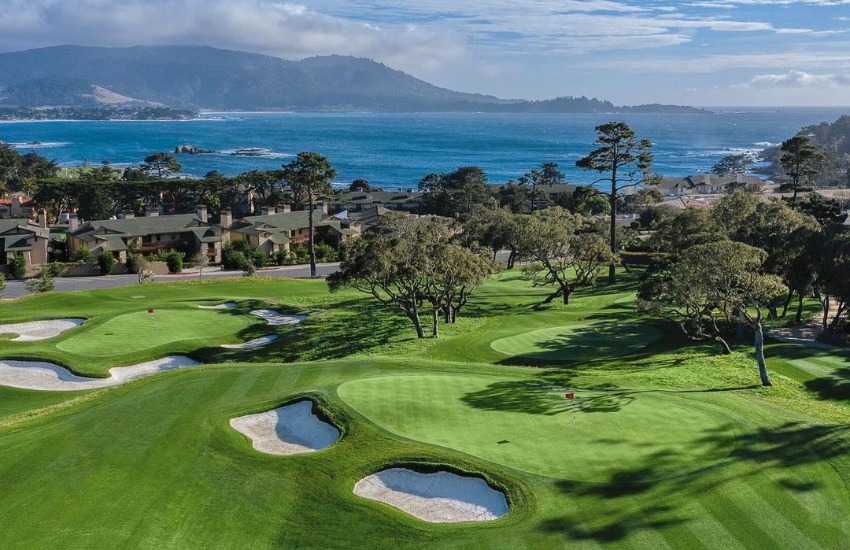 The Hay is a 9-hole short course designed by the legendary Tiger Woods. The Hay first originated in 1957 when former Head Professional, Peter Hay, redefined the concept of a short course. Today, the course boasts a replica of the 7th hole at Pebble Beach along with a 20,000-square-foot putting course.
7. The Nest at Cabot Links
Nova Scotia, Canada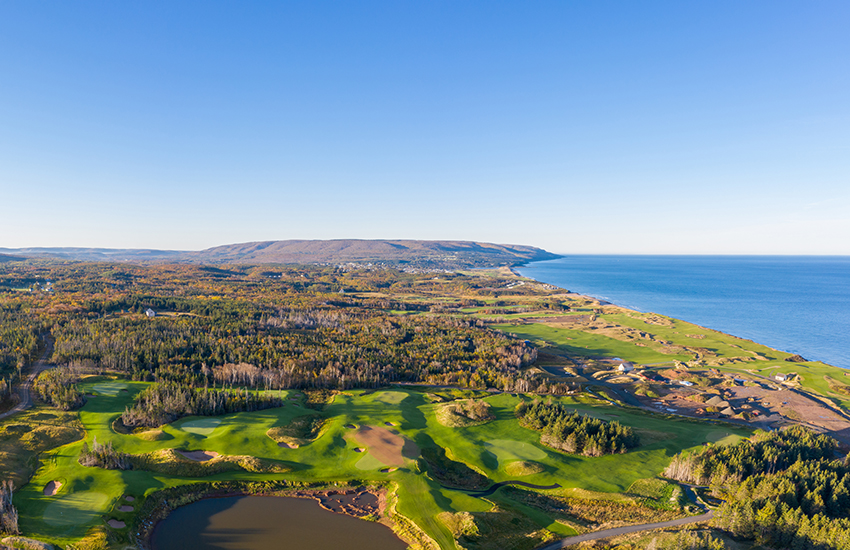 The Nest at Cabot Links occupies one of the most beautiful settings in golf. It's stationed high atop the Cabot Cliffs and offers a design equally as exciting as the views. The 10-hole, par-3 course was designed by Rod Whitman and Dave Axland and boasts a classic links-style layout.
8. The Staple Golf Course at PGA National Resort
Palm Beach Gardens, Florida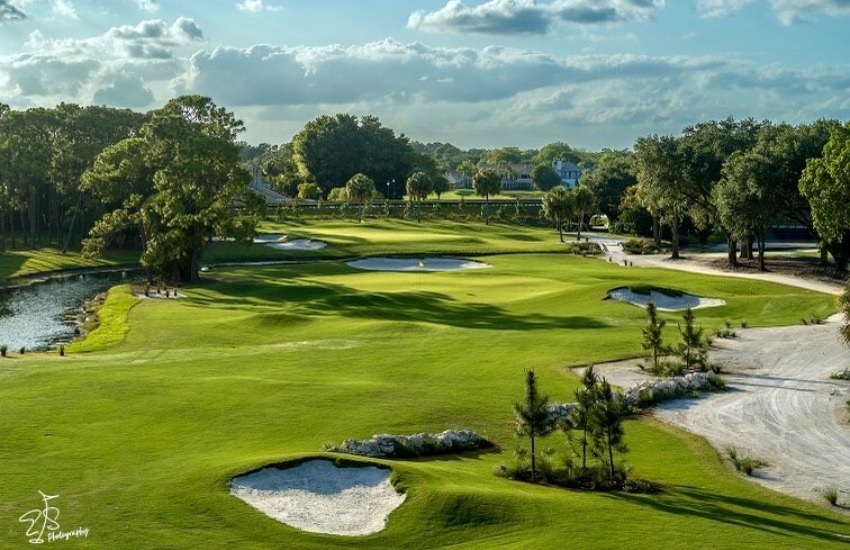 Created by and named after architect Andy Staple, The Staple features 9 holes of casual fun on a par-3 course unlike any other. Holes range in length from 60-130 yards and boast a variety of challenges including a hole that begins in a bunker!
9. Little Sandy at Omni Amelia Island Resort
Fernandina Beach, Florida
Little Sandy at the Omni Amelia Island Resort is all about fun, camaraderie, and great views. The 10-hole short course is routed around Red Maple Lake with holes ranging anywhere from 70-125 yards making it accessible for all ages and abilities. It's a relatively traditional short course and also boasts an 18-hole putting green.
10. Horse Course at The Prairie Club
Valentine, Nebraska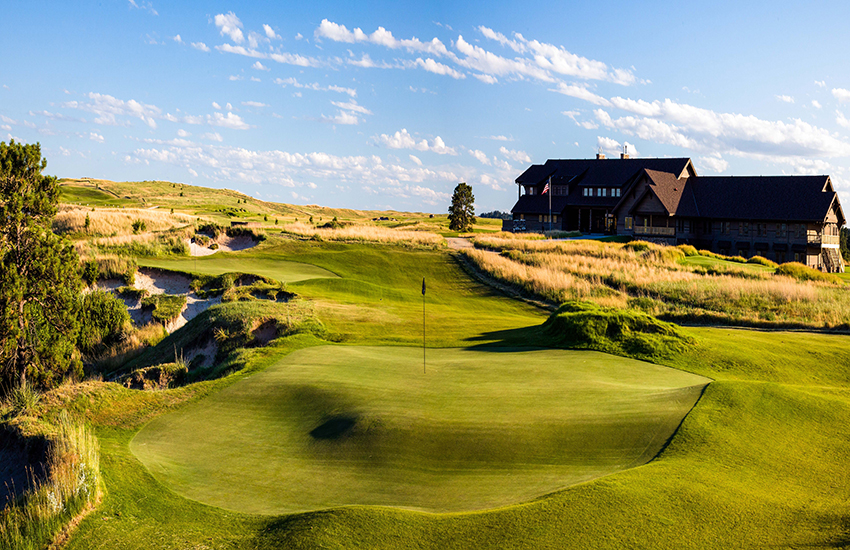 Designed by Gil Hanse and Geoff Shackelford, the Horse Course was rated the No. 10 "Most Fun to Play" by Golf Digest in 2013. It takes inspiration from the game of "H.O.R.S.E." in that there are zero tee boxes. Instead, the winner of the previous hole earns the honor of selecting the next teeing spot.
11. Top of the Rock Golf Course at Big Cedar Lodge
Ridgedale, Missouri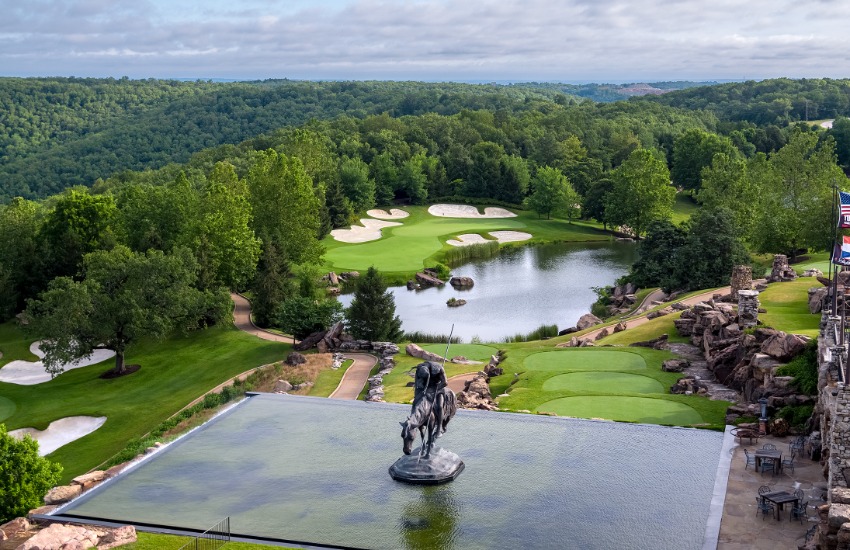 The beautiful Top of the Rock Golf Course is the first par-3 course to be featured in a professional championship: Bass Pro Shops Legends of Golf. It was designed by Jack Nicklaus and celebrates the natural beauty of the Ozarks with waterfalls, meandering streams, and more.
12. Threetops at Treetops Resort
Gaylord, Michigan
From the elevation changes to the difficult greens, Threetops poses a different kind of test. But, it's a fun one, too. You may recognize Threetops as the host of ESPN's Par-3 shootout which it hosted for eight years. The short course is largely regarded as one of the best in the nation.
13. QuickSands at Gamble Sands
Brewster, Washington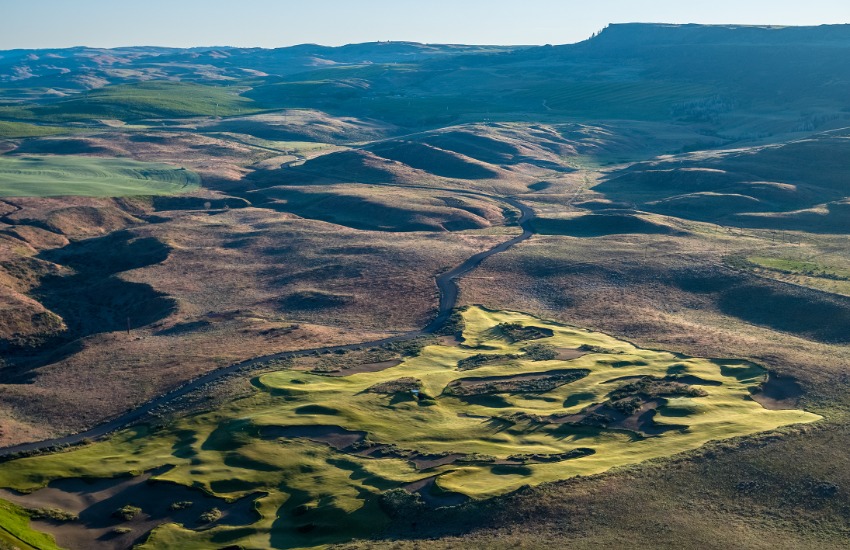 With the recent opening of QuickSands in 2021, golfers have yet another reason to visit Gamble Sands. The 14-hole course sprawls across 25-acres of beautiful property with holes ranging from 60 to 160 yards. All are met with incredibly contoured greens, each of which is named after its shape – Crater, Donut, and Boomerang to name a few.
14. The Par-3 Course at Augusta National Golf Club
Augusta, Georgia
Last, and certainly not least, is perhaps the most famous short course in golf. The par-3 course at Augusta National is featured during the Masters Par-3 Contest annually and has become one of the most cherished traditions in golf. It's nine holes in total, routes around two ponds, and offers several exciting chances for birdies and hole-in-ones.
Make the journey to the best golf short courses just as fun as your round when you ship your golf clubs and luggage ahead with Ship Sticks. Learn more today!