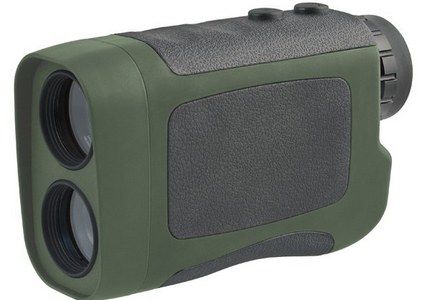 Range Finder – Price: $100 – $400 – A range finder is easily one of the best non-club investments you can make. They're simple, easy to use and extremely effective. You pull it out, look through the eye piece, hit a button and the device immediately gives you the exact distance to your aiming point. So you never have to wonder how far it is to the pin or to a group of trees ever again.
Some of the more expensive range finders even give you slope of the green and the wind speed and direction. Though these types of devices generally aren't permitted in sanctioned tournaments, the cheaper devices that only measure distance are entirely legal and are a must have for golfers of all skill levels.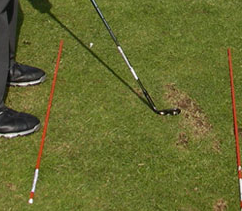 Alignment Sticks / Rods – Price: Less than $10 – Alignment rods are great for when you're out practicing on the range. In most cases, you can even use extra golf clubs as alignment rods but a couple fiberglass sticks are light and can fit easily in your bag.
Alignment rods do exactly what you'd think they do; they help you with your alignment. You can stick them in the ground at angles to help get your club on plane and they can also be used to help with your putting stroke on the practice green. Ask your local pro for some tips on how to use them. The possibilities are endless.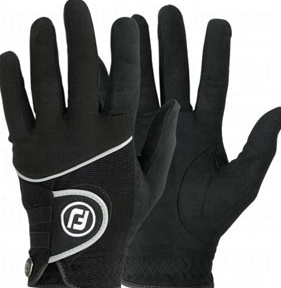 Rain Gloves – Price: $20 – $30  – No one likes playing in the rain but when you do find yourself in a downpour, the last thing you want to have to worry about is keeping your equipment dry. With rain gloves, it doesn't matter how wet your grips get (or your gloves). In fact, the wetter they get, the more effective they are. The gloves are generally black and are made out of a material that becomes grippy when exposed to moisture. They've been around for years but some players are still hesitant to try them. Buy a pair and shove them in your bag. Hopefully, you won't have to use them but you can be sure you'll have a leg up on your playing partners the next time a storm rolls through.