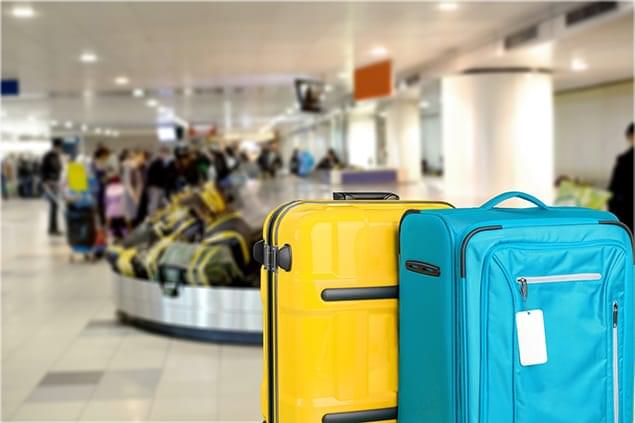 Don't Leave Your House Without Checking These Packing Hacks!
When you're preparing for your next golfing holiday or business trip, take a look at these handy and helpful tips, tricks, and best practices that we've collected into one easy-to-read blog post.
The Price of Packing Poorly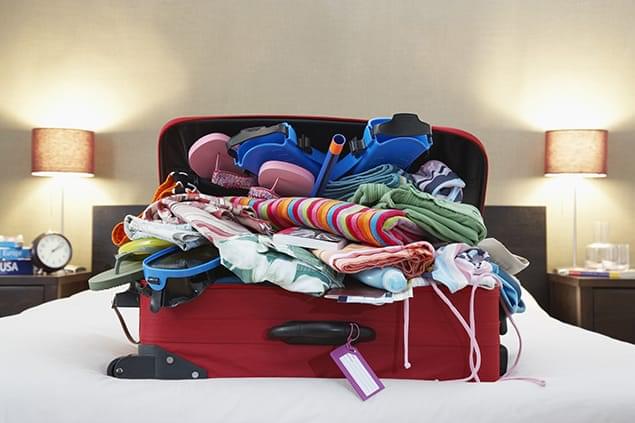 Hasty, unorganized packing leads to bad things: fees for overweight bags, having to buy replacements for items you forgot, uncoordinated outfits, or liquid spills of cologne or lotion or shampoo into everything else in your suitcase. Not fun. Possibly smelly. Always inconvenient. Besides, overstuffed, disorganized bags prevent you from bringing back fabulous souvenirs as gifts for your loved ones—never mind the frustration of having to dig through everything to find your toothbrush or favorite socks.
We don't want you to suffer from the consequences of disorganized packing. Your trip or vacation should be productive, enjoyable, and with never a worry about the inevitable baggage, you have to bring with you.
Luggage Tips and Tricks for Travel
Roll Instead of Fold
There are times when you roll and times when you fold your clothes. Rolling your clothes lets you stack them and pack them in tightly, which means you can bring more wardrobe options. The best items for rolling are casual clothes (t-shirts and denim jeans), synthetics, and synthetic blends. Synthetics don't wrinkle as much as fabrics like linen or 100% silk, and t-shirts and jeans can be rolled compactly enough to escape most of the wrinkling.
To roll a shirt, lay the shirt flat on a surface, fold in the arms or cross long sleeves diagonally across the front, and roll tightly from hem to top, smoothing the fabric as you go. For further space savings, you can fold the shirt into thirds before rolling. If you're an advanced traveler and have time to practice a bit, check out Von Melagowski's YouTube video on rolling (but we recommend you skip the elastic bands, which can cause wrinkling).
Dress pants and jeans are rolled from waistband to hem after you fold them in half.
Fold skirts in thirds and, again, roll tightly from waistband to hem, smoothing as you go.
When you must bring clothing items that will wrinkle, you can wrap them in plastic dry-cleaner bags or lay on top of clean plastic grocery bags before rolling. The bags will cushion the roll, preventing much of the wrinkling. Just insert the clothing item into the dry cleaning bag or lay on top of the grocery bag and proceed as listed above, rolling the bag along with the item. Use your judgment when deciding whether to roll or fold wrinkle-prone clothing items.
Extra tip: rolling can reduce wrinkles, but it won't always eliminate them. Pack a 3-ounce bottle of wrinkle releaser spray, such as Downy Wrinkle Releaser Plus. Just make sure to use it at least 30 minutes before you need to go out in public so that it has time to do its work.
Waterproof Your Luggage with Packed Items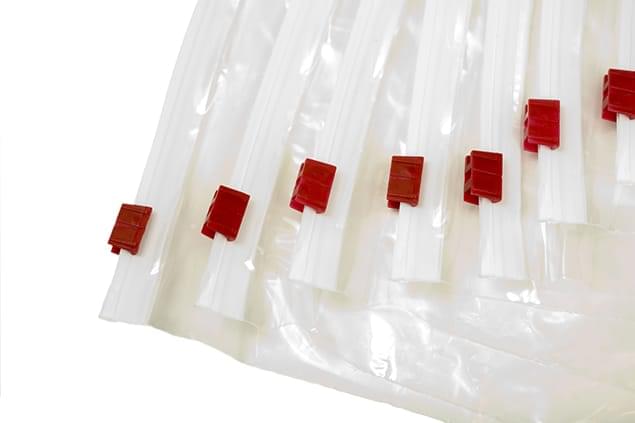 Soft-shell luggage can allow water to soak through into the inside, and there's nothing worse after a long trip than dealing with damp clothing and business papers. When you're pulling your bags through a downpour, you won't have to worry about all your stuff getting soaked if you think ahead. To waterproof your bag, line it with everything that you have already packed into plastic bags and with any water-resistant clothing you are bringing along. Boots, jackets, zip-top bags with shampoo, toothpaste, perfume or cologne, hygiene products, makeup, or shoes can all do double-duty as waterproofing materials on the bottom, edges, and top of your suitcase. The items you have packed on the interior of the luggage will be a lot less likely to get damp and ruined.
Check the Weather Ahead of Time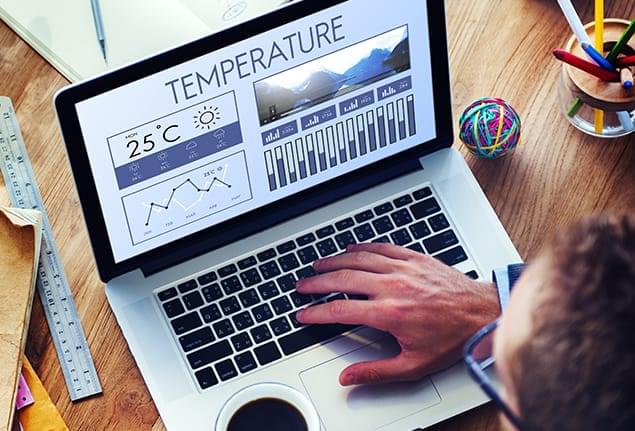 You've dressed in a light shirt and shorts, but the weather is cold and rainy when you arrive at your destination. By taking a few moments to check your destination's weather before you leave home, you won't be stuck shivering in the taxi line or sloshing miserably along while sightseeing. Conversely, you won't show up in winter gear at your hot and sunny destination.
Global travelers can get a quick forecast for major cities at timeanddate.com. Click on your destination continent and find the nearest city for a two-day forecast and to see what it's like outside right now. Pack accordingly.
Smell Good Even When Living From a Suitcase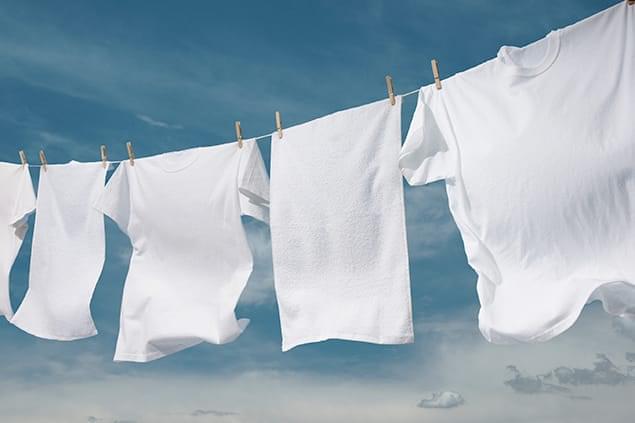 Can your packed items pick up unwanted aromas during transit? They sure can—especially if you have a long ways to go and your baggage is transferred from one plane to another or has to sit in piles. Stop the odors of cigarette smoke, oil, or other unholy stenches from infiltrating your things by sliding scented dryer sheets in between layers of clothing in your suitcase. You'll arrive with all your clothing smelling fresh and clean, which not only you but everyone around you will appreciate.
Keep Liquids and Cosmetic Items Sealed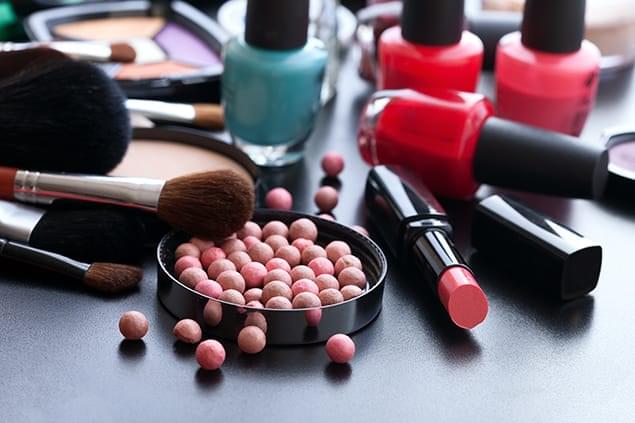 Have you ever had a shampoo bottle explode silently into your bag at 30,000 feet and cover everything with slimy goo? You can learn from others' misfortune in this case and keep all liquids and cosmetics sealed and burst-proof.
The simplest thing to do is toss all your containers of toothpaste, shampoo, perfume, cologne, hairspray, bug repellent, sunscreen, etc., into zip-top plastic bags and use them to waterproof your suitcase (see above). But to give yourself further security against gooey explosions, you can take one or two additional actions: insert squares of plastic wrap between the bottle opening and the lid before closing; or buy squeezable containers in TSA-approved sizes that have no-drip, no-spill caps and put all your liquids in those. Either way, it's still a good idea to also put all your liquids into plastic zip-top baggies.
You can limit the volume of both liquid and powder cosmetics you bring along by taking only what you need. Squirt liquid foundation, moisturizers, and other creams into eye contact cases, and stuff powder compacts with a layer of cotton balls to keep the powder from breaking and getting everywhere. Frequent travelers who wear makeup should check out handy magnetic compacts that allow you to bring only the pots of eyeshadow, blush, lip gloss, or bronzer that you want. Be sure to also stick all of these into plastic baggies to further protect your clothing.
Keep Dirty Laundry Separated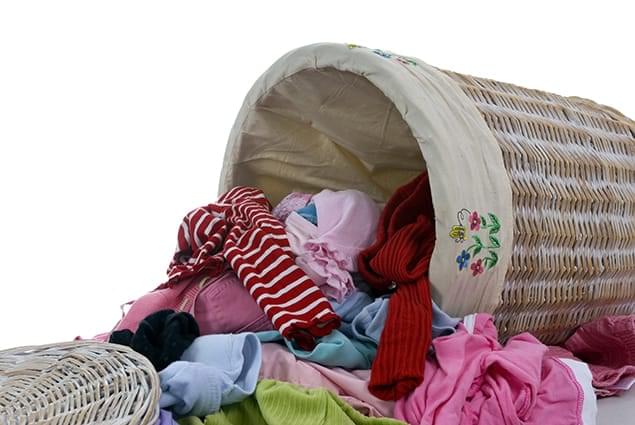 Stinky gym clothes with your clean business attire? A wet swimsuit mingling with clean underwear? Don't let it happen by keeping dirty laundry and wet swimsuits separated from clean and dry clothing.
One option is to pack a mesh or cloth laundry bag into your suitcase. Roll the dirty laundry to fit in the laundry bag and preserve space in your case. To deal with wet swimsuits that you don't have time to let air dry, pack an extra plastic grocery bag or zip-top bag, put the suit inside, and squeeze out as much air as possible before tying or zipping the bag closed.
Be Creative in Finding Pockets of Space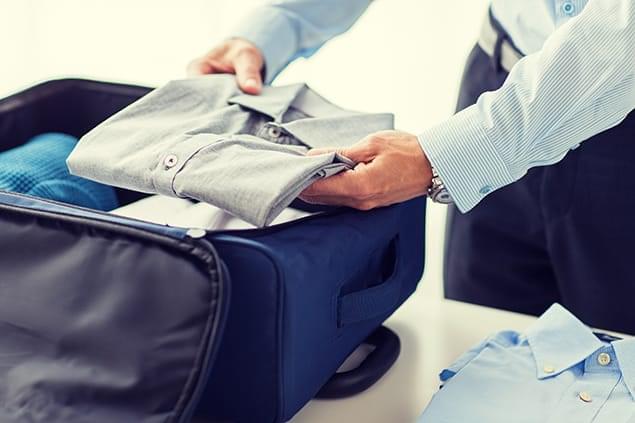 While rolling your clothes does save space, don't overlook all those little nooks and crannies, either. How about filling your shoes with underwear or coiled chargers? Have you thought of wrapping your cosmetics individually in plastic wrap or small baggies and sticking them into whatever little holes are left after you pack the bulkier things? Besides being able to fit in more useful items, loading the nooks and crannies also stabilizes everything in your bag and keeps items from shifting.
Extra tip: If you find yourself with lots of leftover space, consider this a great time to find souvenirs and birthday presents during your trip. Stuff the spaces with bubble wrap to keep suitcase contents from shifting, and use the bubble wrap to protect fragile items for the trip home.
Keep Clothing Neutral So You Can Mix and Match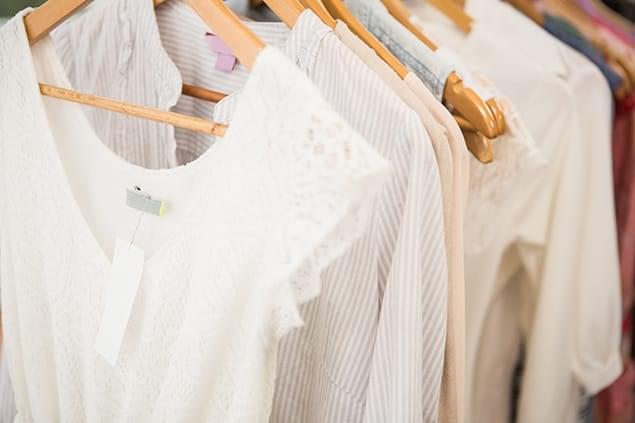 The more you can mix and match your wardrobe pieces, the more outfits you have during your trip. That means you need to focus on neutrals and use accessories like ties, scarves, jewelry, or hats to add color and personality. HGTV star David Bromstad also suggests packing two tops for every pair of trousers, shorts, or skirt, as people are much more likely to switch out tops than bottoms.
These neutrals go with anything, including each other:
Black
Gray
White or Cream
Navy
Camel or Tans
Bromstad also suggests packing both light wash and dark wash denim if you're taking jeans.
Pack Rolling Luggage to be Bottom-Heavy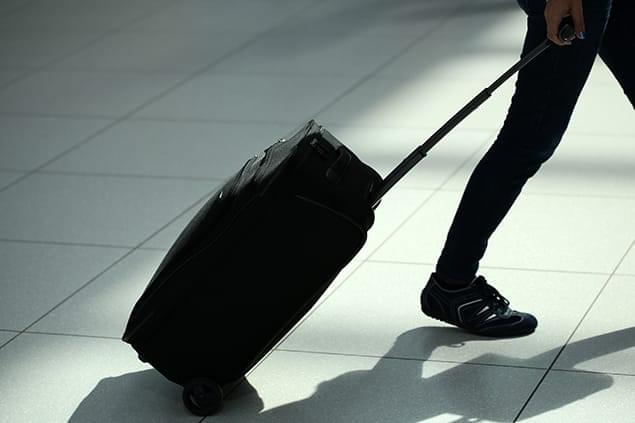 It's a lot easier to pull a rolling suitcase if most of the weight is over the wheels. If your heavy shoes, books, or souvenirs are at the bottom, you'll be less likely to drop the handle of your case while striding purposefully down the concourse. If your suitcase isn't a rolling one, distribute the weight evenly to keep it from toppling over to one side every time you set it down.
Protect Valuable Electronics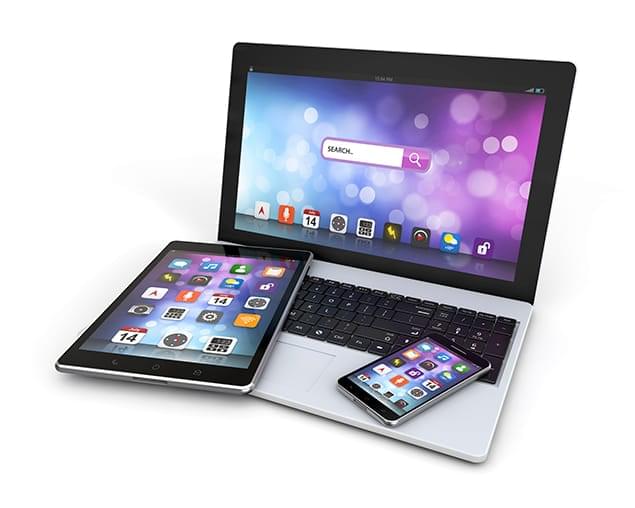 You have two choices here: stash your laptop and other electronics in your checked bags (we'll get into that in a minute) or take them with you on the plane. Either way, you've got to make sure you protect them from damage.
The TSA website states that their screening equipment does not produce a powerful enough magnetic field to disrupt or damage your electronics. However, not all airports are using the newest screening equipment, and you won't know what you're facing in foreign airports. If you're taking your laptop or digital camera in your carry-on, request a hand search if you're not sure about the screening equipment. This is especially important if you are carrying undeveloped camera film of 800 ASA/ISO or higher (be sure never to pack undeveloped film in your checked baggage!).
A cushioned laptop bag protects your laptop while still allowing it to be safely scanned. You can leave smaller electronics like phones, mp3s, tablets, cell phones, or e-readers in your carry-on without worry.
If you must pack electronics in checked baggage, it's up to you to make sure they are protected against damage. Bags get thrown around a lot during their trip through the airport and onto the plane, and the TSA won't reimburse you for any damage to these or other fragile items. Wrap laptops in bubble wrap and clothing or slide them between the two halves of a clamshell suitcase. Make sure your suitcase is fully packed so that nothing will shift around.
Leave Room for Souvenirs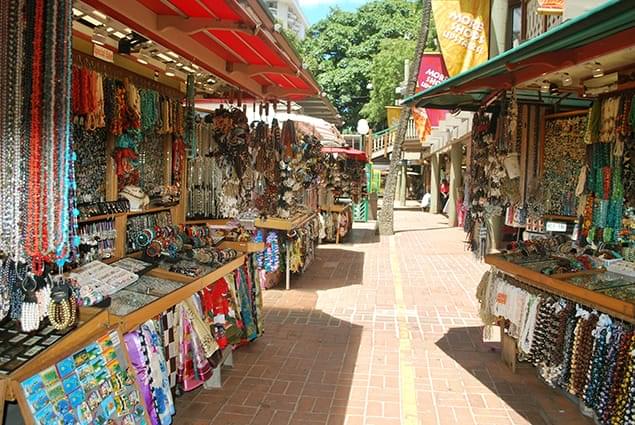 Pack too much and you won't be able to bring anything home without going overweight and paying hefty fees. Strategic packing allows you to go home with more than you came with and stay within luggage weight guidelines. If you are taking presents for people at your destination, you'll automatically have room once they have been given away. Otherwise, save the space by packing rolls of bubble wrap. Not only will this keep you from over-packing, but you can use the bubble wrap to protect fragile items on the way home.
Avoid Luggage Weight Fines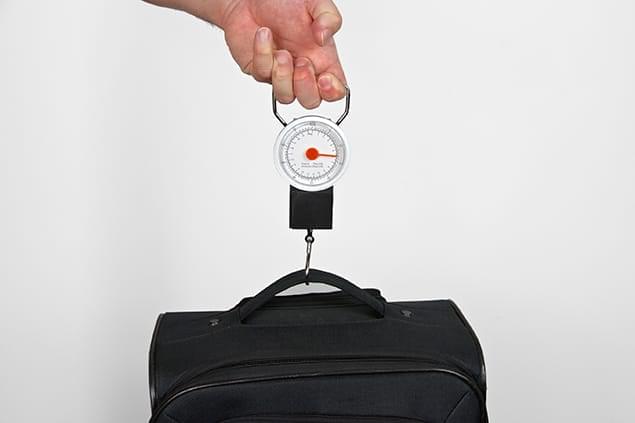 Luggage scales come in portable units these days, so you can take one with you and avoid wondering whether or not you'll get dinged with fines at check-in. Each airline has different weight requirements, so check their website or call ahead to make sure there aren't any surprises.
Conclusion
A little planning makes packing for any trip easier and more efficient. These packing hacks will help you get more stuff into your suitcase, stay within weight requirements, and even make sure that you have room for souvenirs on the return trip. We've covered
Roll Instead of Fold
Waterproof Your Luggage With Packed Items
Check the Weather Ahead of Time
Smell Good Even When Living from a Suitcase
Keep Liquids and Cosmetic Items Sealed
Keep Dirty Laundry Separated
Be Creative in Finding Pockets of Space
Keep Clothing Neutral so that You Can Mix and Match
Pack Rolling Luggage to be Bottom-Heavy
Protect Valuable Electronics
Leave Room for Souvenirs
Avoid Luggage Weight Fines
We hope these tips aid in making your next trip a wonderful one!