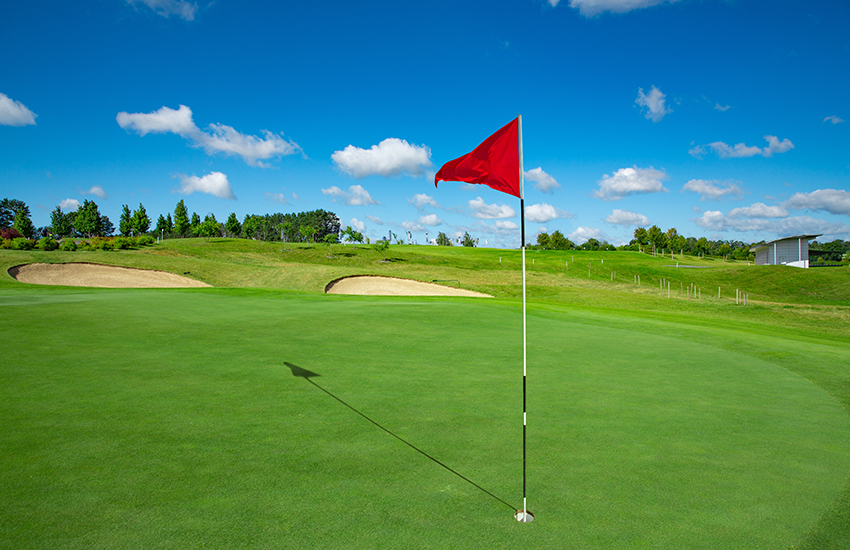 You've got a set of golf clubs, golf accessories, and you're almost ready to play your first round. The optimal word being almost. Since you have the right equipment, now you need to look the part of a golfer. Whether it's a private or public course, you can't roll up to the course with jeans and a t-shirt. Dressing the part will not only help you look like a golfer, but you'll have a more comfortable experience. Here's what to wear for your first golf outing.
It's Not Always Sunny – Check The Weather Reports
Before you go browsing the stores, you'll want to take a look at the projected forecast for the day. Hopefully, it won't rain on your first round, but it's better to be prepared. On the other hand, you also want to be prepared for extremes. Wearing pants in the middle of summer in Arizona or Florida isn't fun, nor is wearing shorts and a polo in the fall and winter.
Golf Clothes: What To Buy?
Now that you have a general idea of the weather report, it's time to go shopping! Whether you prefer shopping online or going to the local golf store, it's always best to try before you buy. Particular brands don't matter as long they are specific for golf, meaning they have Dri-fit material to them. If you wanted to dress like a certain G.O.A.T. and buy a red polo with black slacks, feel free. Ultimately, it's up to you what colors you want to wear.
Hat
Shirt
Pants/shorts
Shoes/socks
Outerwear – Rain Gear
Hat
Having headwear on the golf course does more than block out the sun. Whether it's a visor or golf hat, they help keep the sweat off your eyes. Plus they help block harmful UV rays from the sun if there isn't a lot of cloud coverage. If the temperatures are colder, you may want to consider wearing a beanie instead.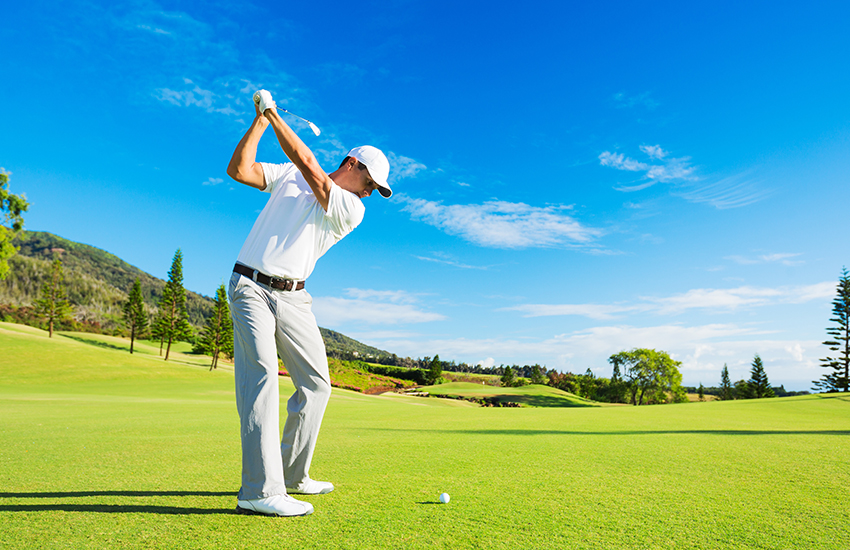 Tops
A golf polo is standard wear for a shirt. Our recommendation is to buy a Dri-fit polo or a polo that is moisture-wicking. If you are playing on a hot day, a Dri-fit polo breathes and keeps the sweat off. During cooler weather, you may want to opt for a long sleeve polo. Picking up a quarter-zip is always encouraged as you can easily remove it if you get warm during your round.
Bottoms
Shorts or Slacks? Either work in warm temperatures, but personal preference, shorts are better when it's hot. Denim is not permitted at courses but, when deciding which to choose, it's best to take a look at the course dress code. This is typically located directly on the course website. If you are playing in Scotland, kilts are also permitted. For female golfers, skirts, shorts, or pants can be worn at the course. Some courses have length restrictions, so confirm this before purchasing your bottoms.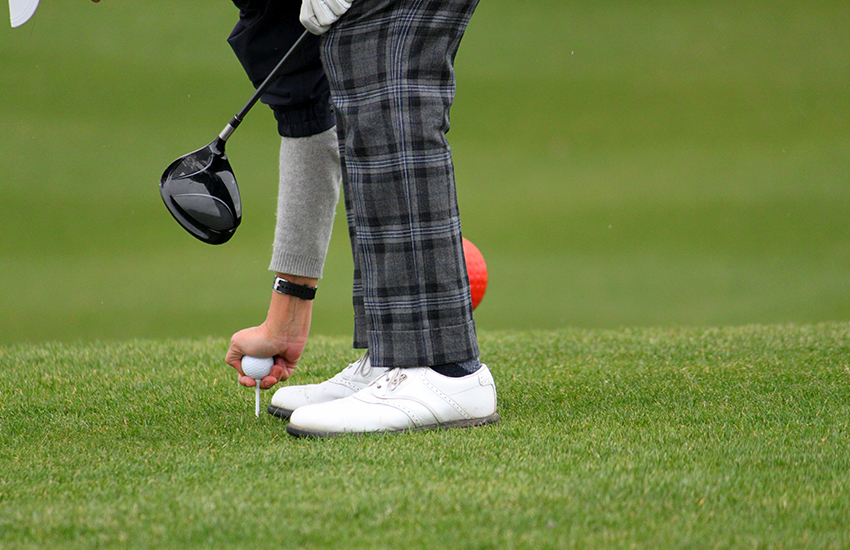 Shoes & Socks
If you are in a pinch and are playing a public course, you can get away with wearing cross-trainers. The preferred shoe is one specifically made for golf. The difference is that they have small spikes on the bottom so they grip the grass better than a pair of sneakers. As far as socks, it depends on the weather. For the warmer days, Dri-fit socks are the best route. If it's cold out you'll want to wear thicker socks than you would wear for the summer.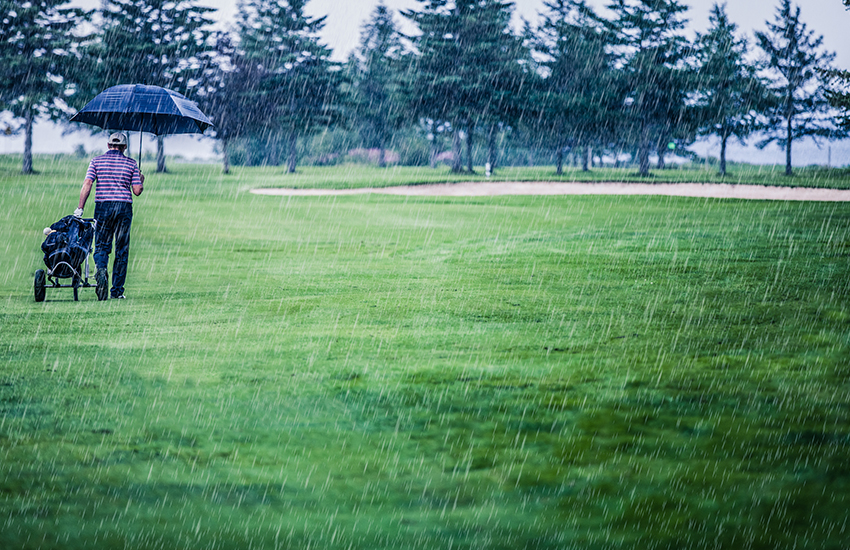 Outerwear – Rain Gear
During the fall and winter, you'll want to bring a golf jacket with you. Especially if it's windy. In the unfortunate event of rain, we recommend wearing a rain jacket and pants. The minimum should be a golf umbrella, to help protect you from showers.
Now that you have a golf outfit you'll not only look the part, but you'll feel the part. Unless you choose a ridiculous color scheme, you won't look like a fool walking onto the course. You've got your equipment and your golf clothes, now you're are ready to learn more about the game. Look out for Part 3 in our Golf for Beginners Series – Golf Etiquette.