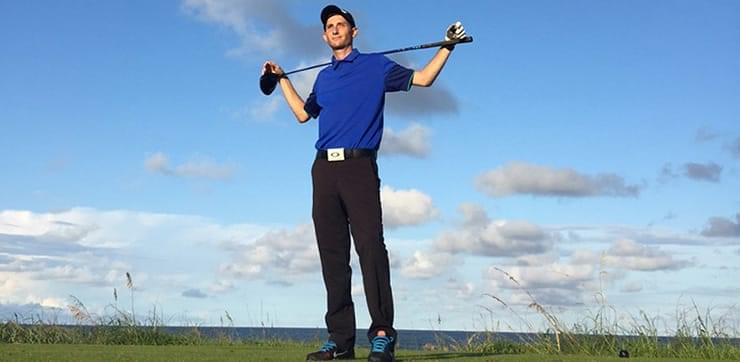 Everyone should have at least one passion. Something that makes you truly happy and allows you to escape from daily challenges that may otherwise interfere with a joyous life. For many, this means turning to things like yoga, hiking, painting, sculpting, baking, playing sports or any other similar hobby that can take their mind off negative happenings for a little while. These activities can help bring a healthy balance to life and motivate an individual.
For one man struggling through a challenging childhood of illness and doctor visits, the opportunity to play golf presented itself right when he needed it. He developed a passion for the game that not only made a positive impact on his health but set him up for a happier future.
Robb Heering Jr.: His Story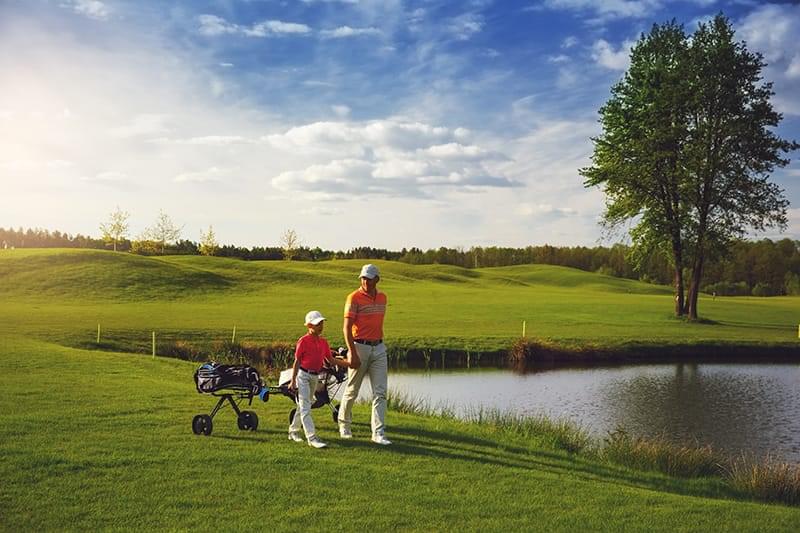 PGA pro, golf instructor and sales representative for Ship Sticks, Robb Heering Jr., grew up in Southbury, Connecticut. As a child, he had health problems that left him feeling ill all the time. When he was 12, he was diagnosed with Crohn's disease. His terrible symptoms continued to get worse through high school when he spent many of his days in hospital care. As a senior, he suffered from a complication during a routine medical procedure that left him with a hole in his colon and intestines. The solution was surgery, which resolved the problem, but left him feeling down. Following the operation, Heering didn't leave his house often and spent much of his time laying around, as he still wasn't feeling in good health.
After several weeks of sitting alone on his couch, feeling defeated, his dad asked him to get up and play golf with him. At that point, Heering hadn't ever set foot on a golf course, but decided to take his dad up on the offer hoping it would have a positive impact on his situation and outlook. It did.
As soon as Heering swung the first club, he knew everything would change. He fell in love with the sport and his passion for the game brought an escape from all of the challenges he had faced with his health. Golf gave him a reason to be motivated and established a goal he could work toward. It took his mind off of his situation, and in return, he started feeling better – both emotionally and physically. Once he realized the positive impact golf could have a person, he became inspired to share it with others.
Teaching the Power of Golf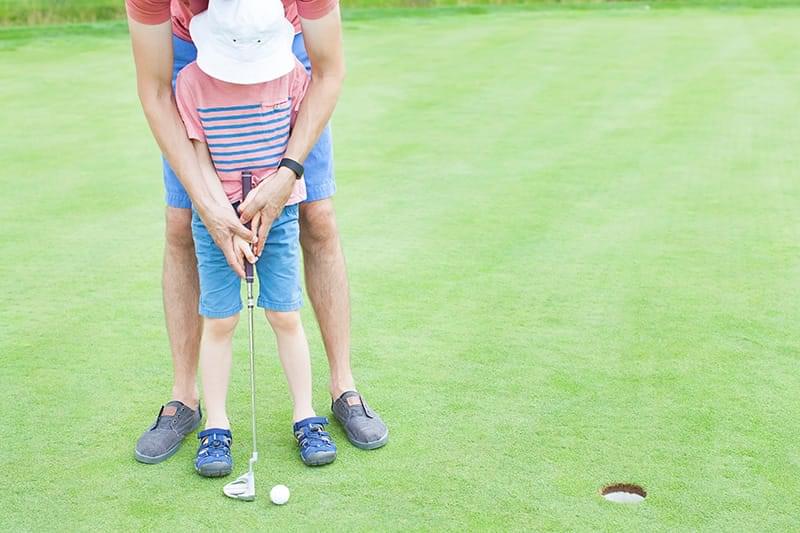 Within a few years of that first trip with his dad, Heering had enrolled in the Jim McLean Golf School in Fort Worth to learn more about the game and improve as a player. He was so affected by his instructors at the school that he decided to work toward a career as a PGA professional and teacher. After everything he had been through, he knew he had to take the opportunity to help others reach their dreams. Once he completed school for himself in 2009, he entered the PGA Professional Golf Management Program.
Since becoming a PGA Professional, Heering has found his place in the golf community and drives forward every day with a fresh and energetic outlook on life. The loneliness and depression he once felt are far behind him, and he is happy to share his passion with others and enjoy a career that can help him change lives. Particularly the lives of sick children.
Helping Hospitalized Children through Golf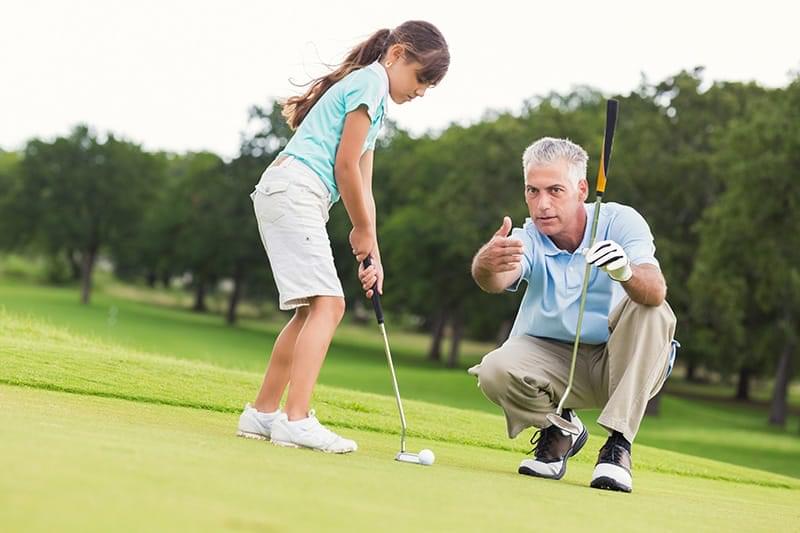 As a man who was hospitalized on multiple occasions as a child, Heering can relate to how a sick child feels. Aside from the pain or discomfort that comes with many diseases, the emotional toll a serious or chronic condition can have on a young person can be hard to cope with. For many little ones suffering from illness, life is restricted to activities within the hospital walls, which are limited. Some sick kids don't get out of bed often, have much social interaction with others, or get opportunities to play. Heering is actively working to try to change that and get hospitalized children smiling – even if just for a few hours.
At 1:30 p.m., every Wednesday, Heering visits the Children's Hospital at Saint Mary's Medical Center in West Palm Beach to teach the young patients how to golf. This is part of Smiling Fore Life, a volunteer program created by the South Florida PGA Foundation. It encourages local PGA professionals to visit children's hospitals every week and bring fun activities that help distract the kids from their current situations. Heering believes his visits give the sick little ones a chance to enjoy life and find a joyful, positive perspective. He has seen firsthand how a few hours of playing can brighten up a child's day and put smiles on young faces that don't always have an obvious reason to smile.
Through his personal experiences with golf, Heering has developed a new view of life and its opportunities. His time spent with the sick children has led some to tell their parents they want to take lessons when they get better. That one simple visit a week gives the kids something to look forward to – just as it does for Heering.
To Heering, golf is not just a sport. It is an escape from his troubles and a chance to give back to the community. The PGA pro has found a fulfilling career and a life-changing opportunity to inspire and motivate those who need it – all while putting smiles on the faces of children who deserve to feel happiness.
If you are interested in seeing how golf can change your life, it's time to pick up a club. When you find the value Heering experiences in this simple game, you may become an avid player yourself. Even if your passion is something else, figure out what it is and share it with others.
Resources
http://www.pga.com/news/news-feature/pga-professional-brings-golf-hospitalized-children
https://www.shipsticks.com/
http://sfpgagolf.com/foundation/programs-supported/smiling-fore-life/